The Fast, strong, easy way to join wood - Drill. Drive. Done!
Since our humble beginning as a family-owned company in 1989, the Kreg name has become synonymous with pocket-hole joinery. Woodworkers of all skill levels have come to trust our products time and time again.
How do pocket holes work?
With a pocket-hole jig and the right screws, it's easy as Drill. Drive. Done!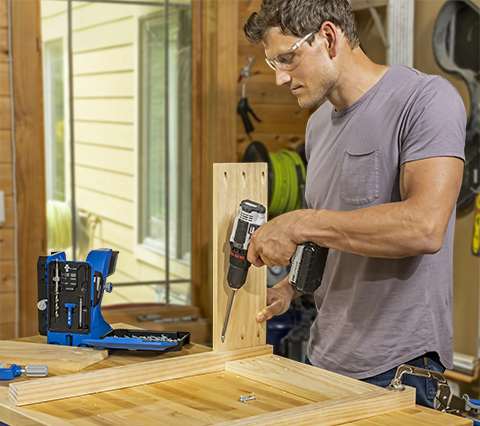 Seven Simple Joints You Need to Know
Build an incredible variety of projects with a few basic joints.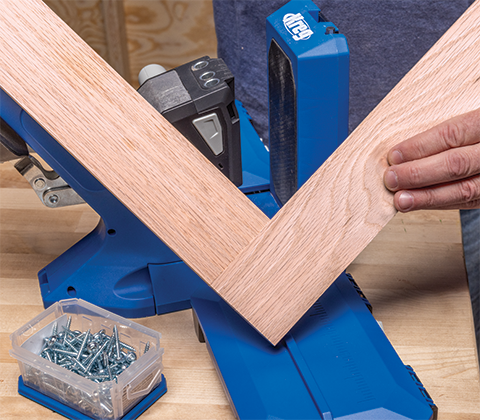 Find the Right Pocket-Hole Jig
When it comes to choosing a pocket-hole jig, there are plenty of options, and we're happy to offer something to fit every project need.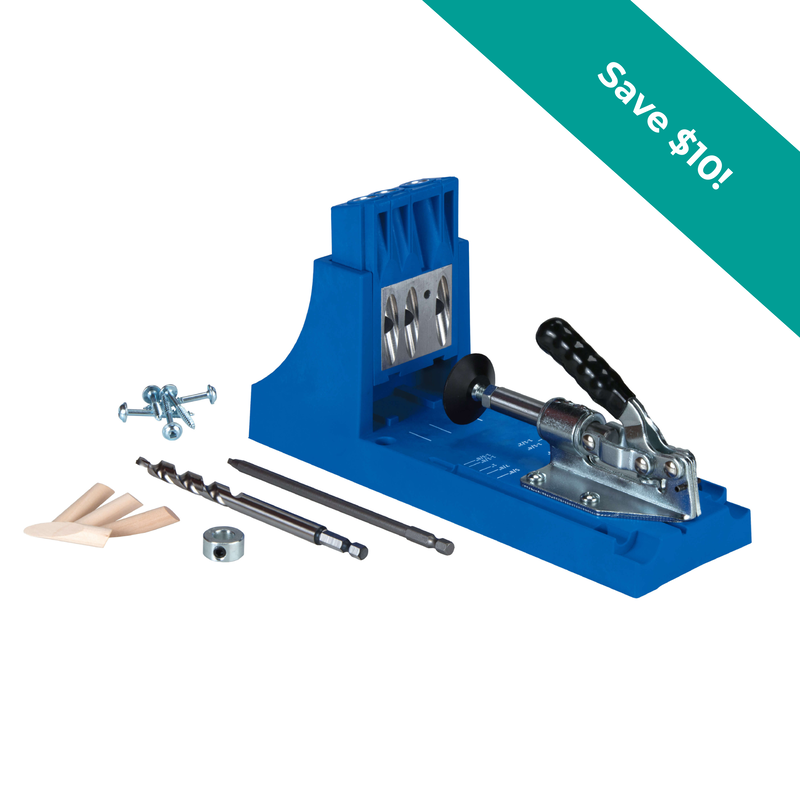 The Kreg Pocket-Hole Jig K4 is the top choice for DIYers and anyone new to pocket-hole joinery. The K4 helps finish the job quicker and with less effort.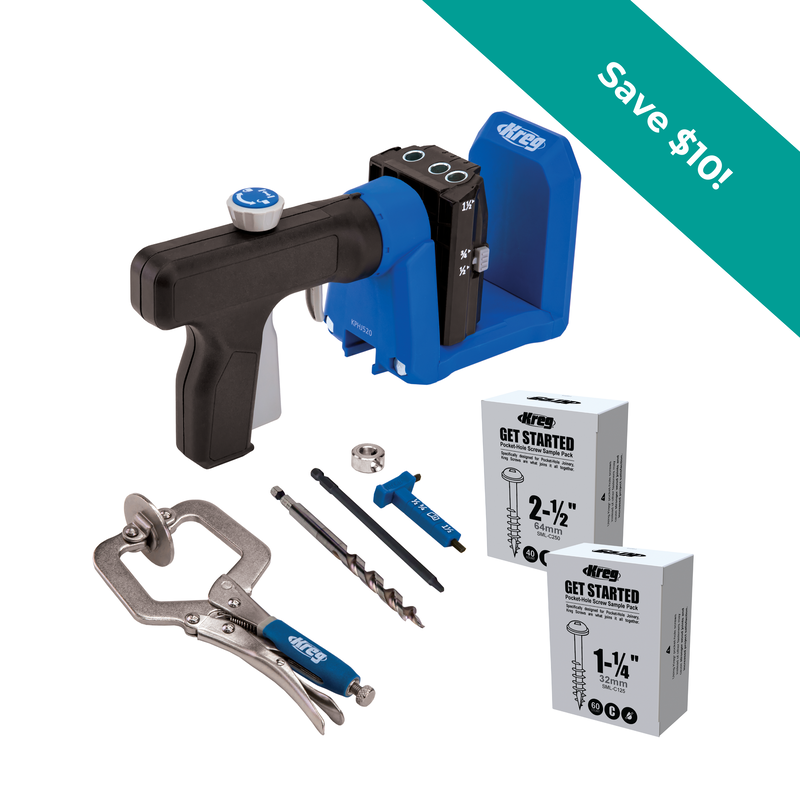 The Kreg 520PRO is the most versatile pocket hole jig for woodworking and DIY projects. Features VersaGrip™ intuitive clamping and a 360°-rotating handle.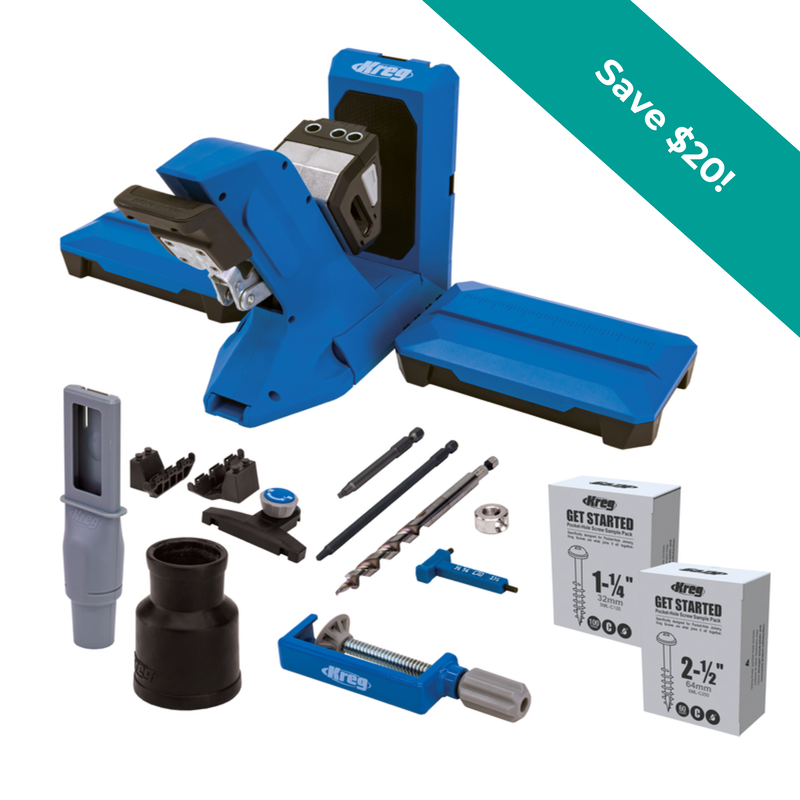 The Pocket-Hole Jig 720PRO is the most advanced jig yet from Kreg® - designed for efficient woodworking and DIY project building.
Pocket-Hole Jig Accessories and Components
Find the adapters, spacers, drill bits, and more to take your projects to the next level.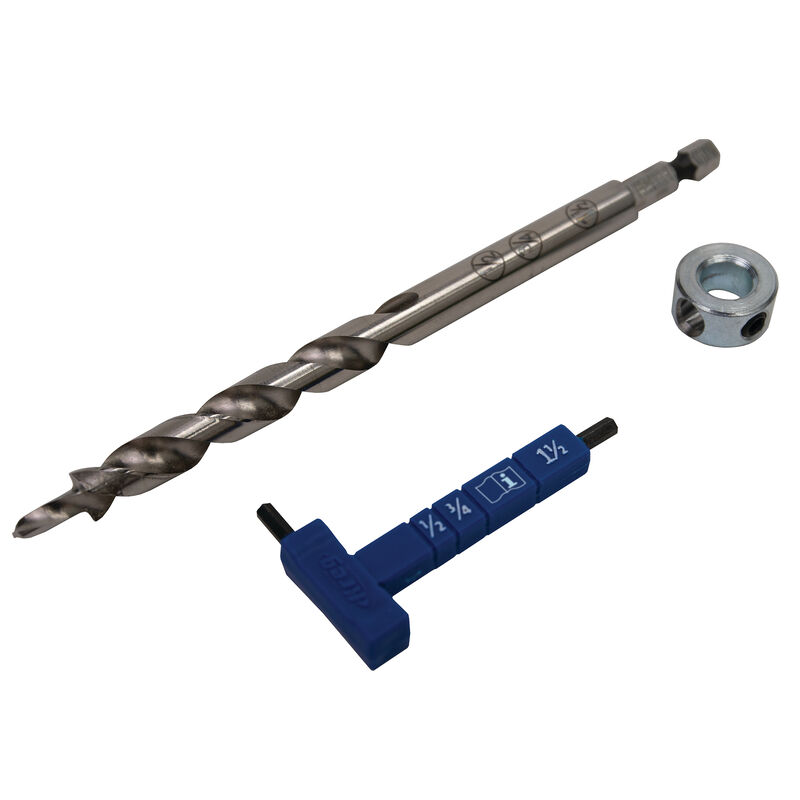 Add a second bit to your Kreg 300-Series Pocket-Hole Jig, or update any Kreg Jig to make working with 1/2", 3/4", and 1 1/2" materials even easier. The Kreg E...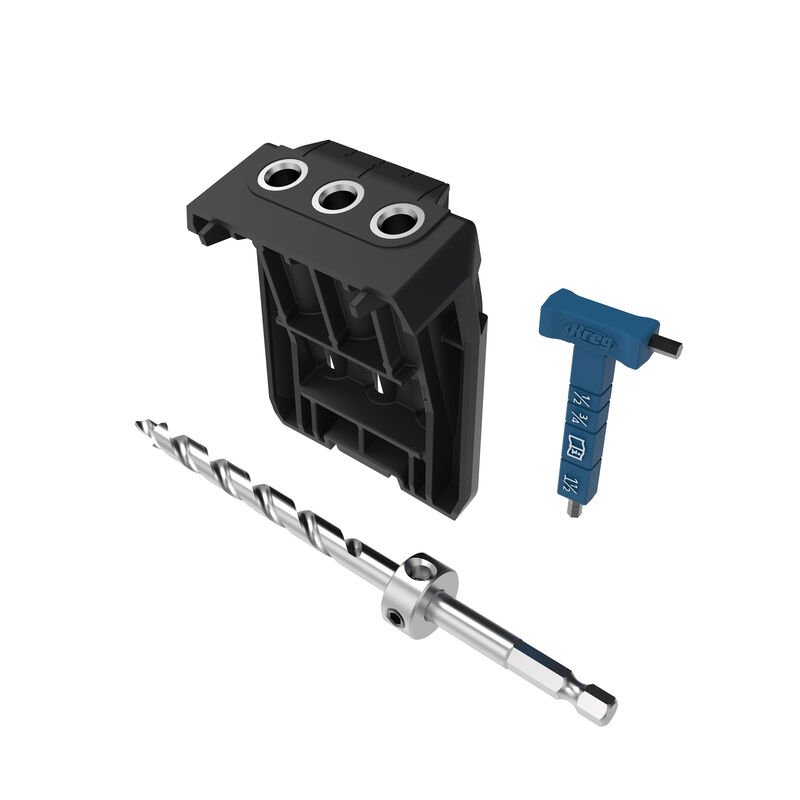 Use your 700-Series Pocket-Hole Jig to create 33% smaller pocket holes — great for small projects, ½" material, and narrow stock.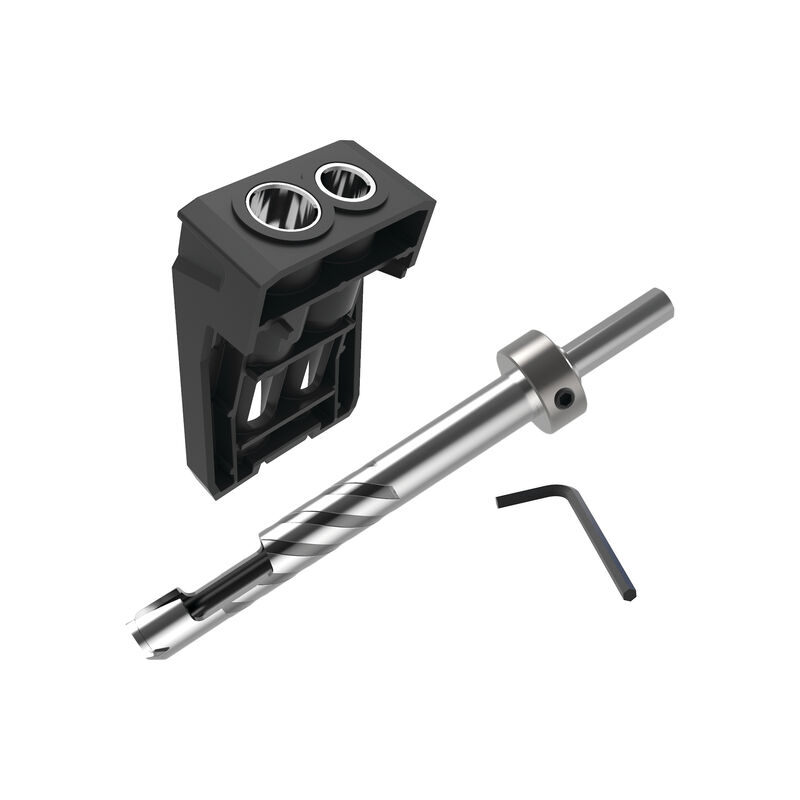 Use your 700-Series Pocket-Hole Jig to create custom pocket-hole plugs that blend into your project perfectly.
Screws Matter
Here's what you need to know to choose the correct Kreg Screw for all of your pocket-hole projects.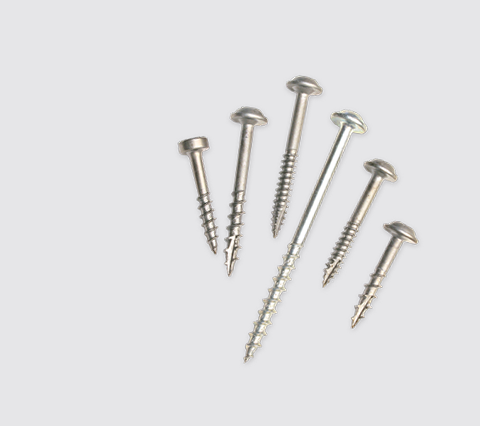 Find the right pocket-hole screw
Use our online Screw Selector tool and we'll match you with the exact Kreg Screw you need.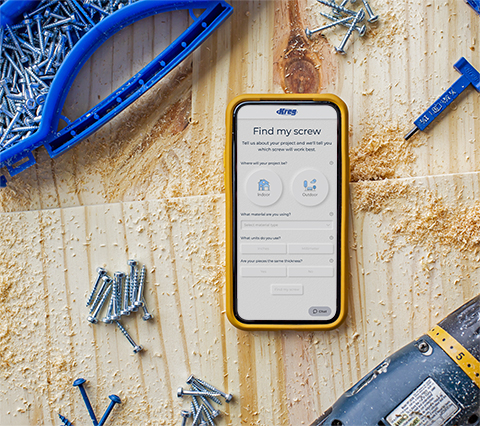 Pocket-Hole Screws & Plugs
Kreg Pocket-Hole Screws are engineered for pocket-hole joinery, with specific features that ensure the best performance.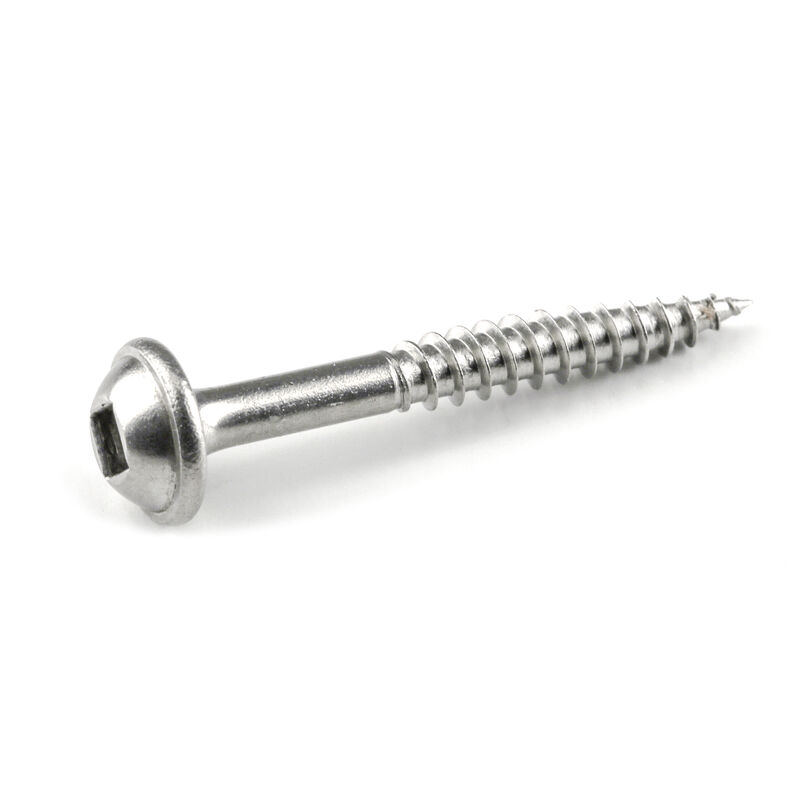 Kreg Stainless Screws are specially designed for maritime applications, excessive exposure to water, and other exceedingly corrosive environments, such as ACQ-t...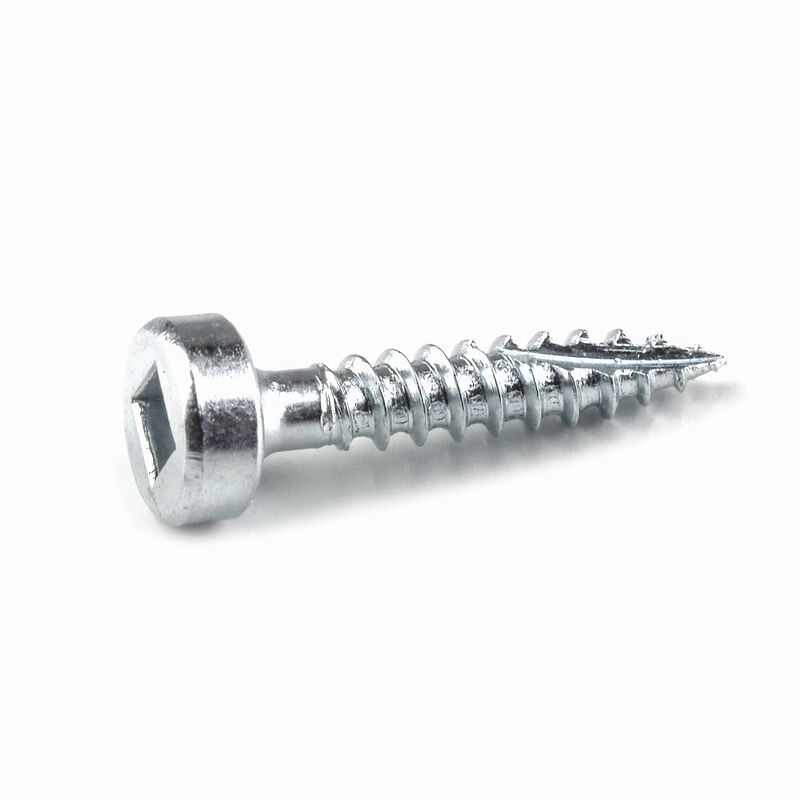 Kreg Zinc Pocket-Hole Screws are the top choice for indoor wood projects. Available in a variety of sizes, thread options, head styles, and quantities.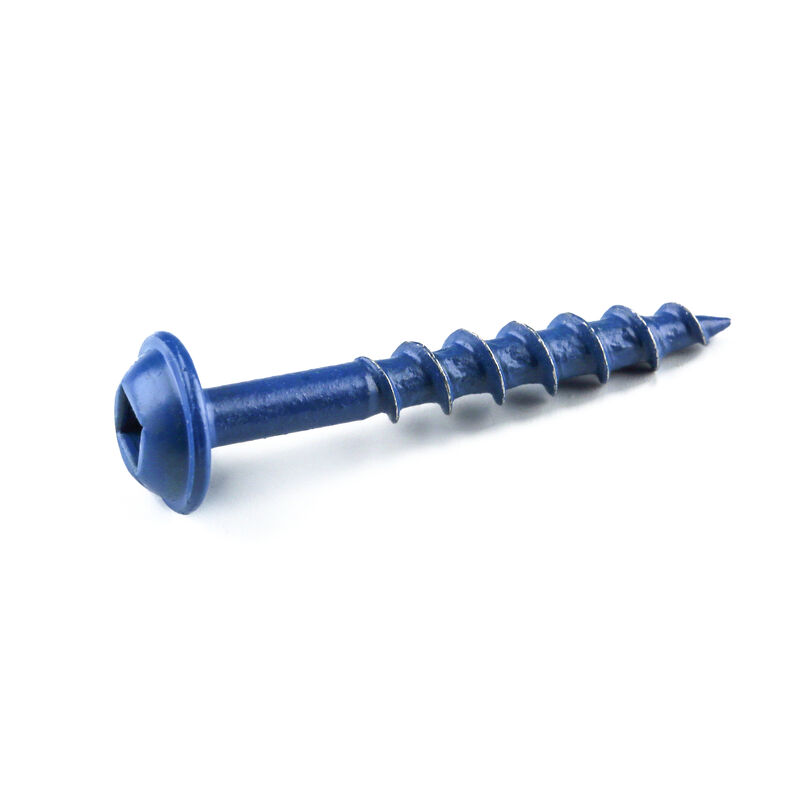 Blue-Kote Screws feature three anti-corrosion layers, making them the perfect choice for a wide variety of indoor and outdoor projects. Blue-Kote Screws provi...
Commercial Pocket-Hole Machines
For high-volume shops that demand the ultimate in speed, accuracy, and repeatability.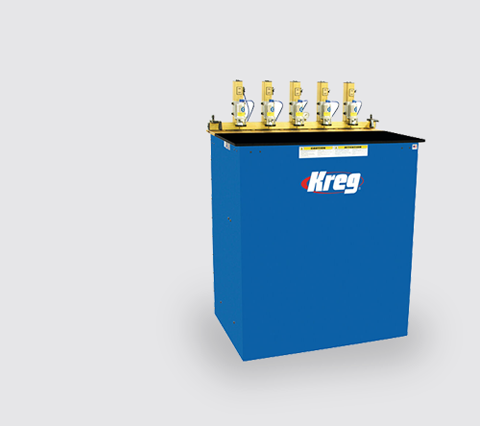 General Joinery
Specialty jigs and screws, drivers and bits, and more to simplify any project.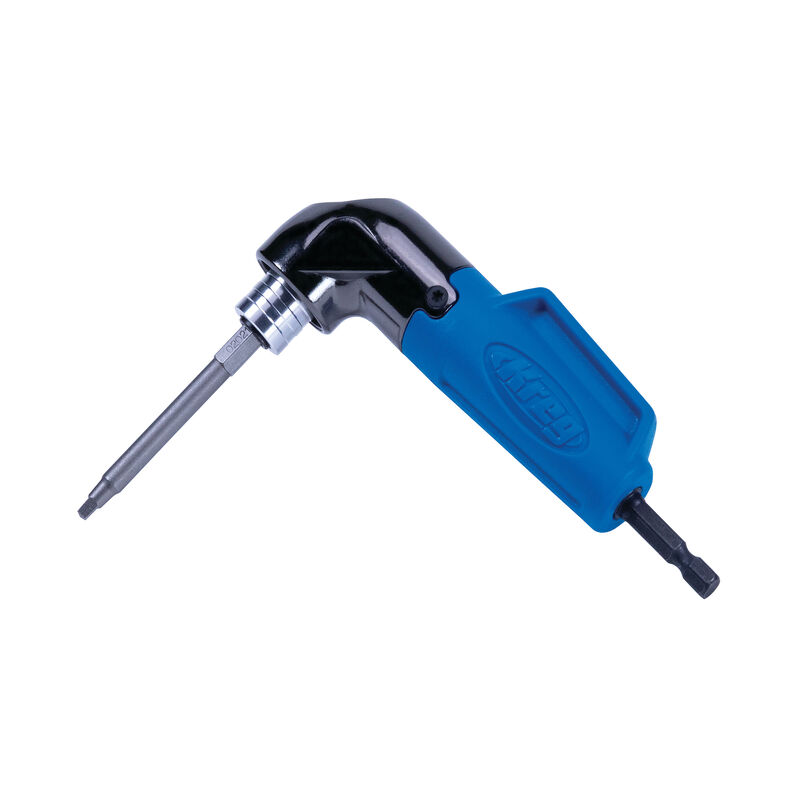 Turn any drill into a 90° driver with this Kreg right angle drill adapter. Allows you to drive screws in places that you couldn't normally reach with your drill.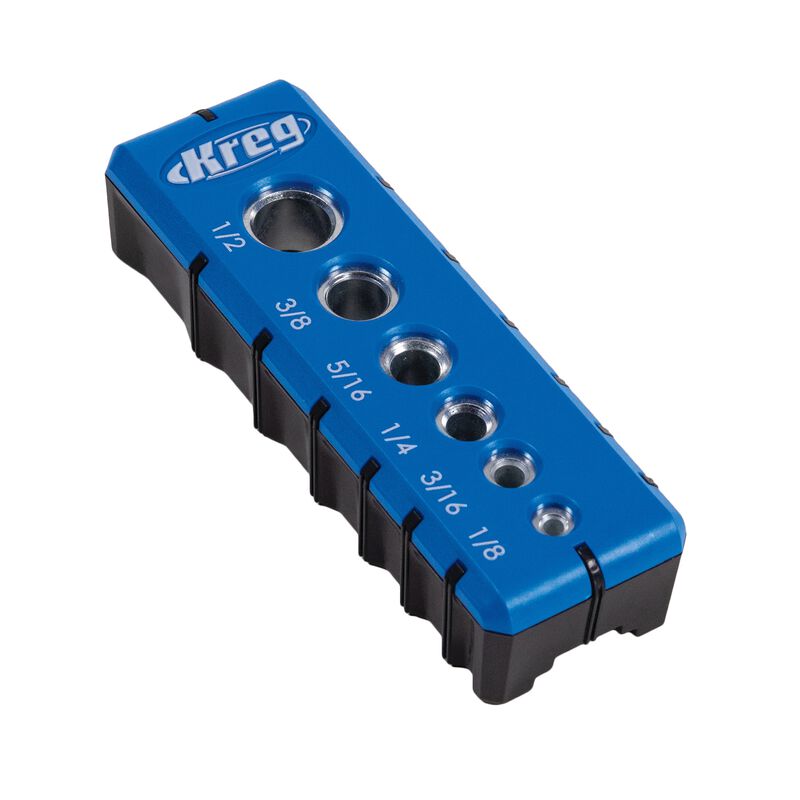 The Kreg portable Drill Guide Jig makes it easy to create perfectly straight holes without a drill press. You can get precisely positioned holes with just a hand drill.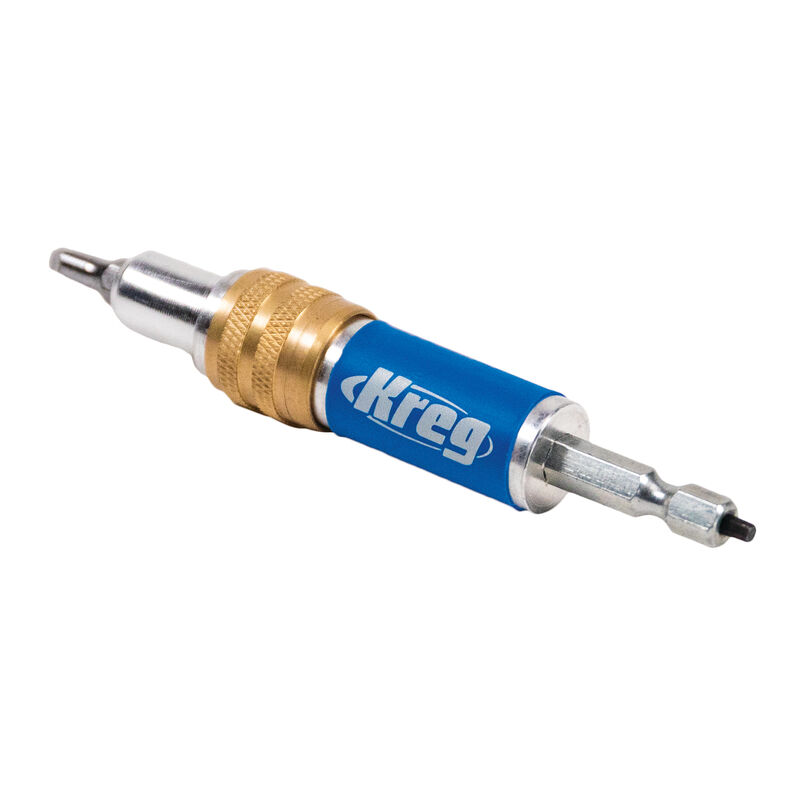 The Kreg Quick-Flip makes it possible to use Kreg Screws for a variety of strong, simple joints – all with one single tool.
Indoors or outdoors, simple to complex, we have hundreds of project plans that will get your creativity flowing.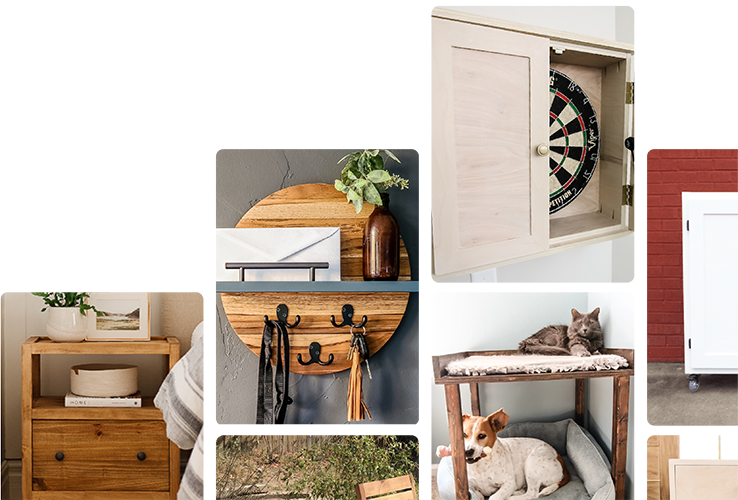 Pocket Holes 101
What is the purpose of pocket holes?
Pocket-hole joinery is an incredibly fast, strong, and simple way of joining wood. It essentially involves drilling a hole at an angle into one workpiece, and then joining it to a second workpiece with self-tapping screws.
What is the advantage of pocket hole joints?
While it may seem simple, the technique is revolutionary because of how easy it is. When you're done assembling, there's no need to leave your joint clamped up for hours, glue is completely optional, and there are no frustrating alignment problems to deal with. Our jigs make it so simple that you can do it in a few easy steps - drill, drive, and you're done!
When to use pocket holes
Pocket-hole joinery is perfect for a wide variety of applications. From face-frame to panel joints, edge banding to complex curves, new builds, renovations, and repairs, pocket-hole joinery can do it all. Whatever your next project, a Kreg Pocket-Hole Jig can help you build it faster, easier, stronger, and with more confidence than ever before!
How to drill pocket holes
Kreg Pocket-Hole Jigs make it extremely easy to create pocket holes. As you drill, the stepped drill bit enters the wood at a 15° angle. That's what makes the distinctive oval shape. The pocket-hole jig ensures this angle is consistent, and that the bit is held steady as you work — making the process of drilling an angled hole fast, simple, and efficient.
How strong are pocket holes?
As you drive a pocket-hole screw into your material, the pocket and pilot hole guide the screw precisely, while the screw's self-tapping tip drills its own hole into the mating piece. That means you don't have to drill into both pieces, and you'll get great holding power without splitting or stripping the wood.
As you tighten the screw, it pulls the joint tightly together. The process is simple, but there are several things going on that make it possible. For starters, the upper part of the screw doesn't have threads. That lets it turn easily inside the pilot hole instead of driving your two pieces of material apart.
Second, the flat underside of the screw mates perfectly with the ledge at the base of the pocket. This way, the head pulls the joint tightly together to create a super-strong, lasting joint.
What are the types of pocket hole joints?
Pocket-hole joinery is versatile and can be used to create edge joints, butt joints, mitered joints, edge banding joints, box joints, T joints, and offset edge joints.
Can you make pocket holes on plywood?
Absolutely. Plywood is a very common material for wood projects, and as such is a great application for pocket-hole joinery.
Can you make pocket holes on MDF?
Yes, medium-density fiberboard (MDF) is suitable for pocket-hole joinery. It does tend to be more prone to tearing and chipping along the edges, so a little extra care and Kreg pocket-hole screws can make a big difference in your results.