Kreg® Pocket-Hole Jig Micro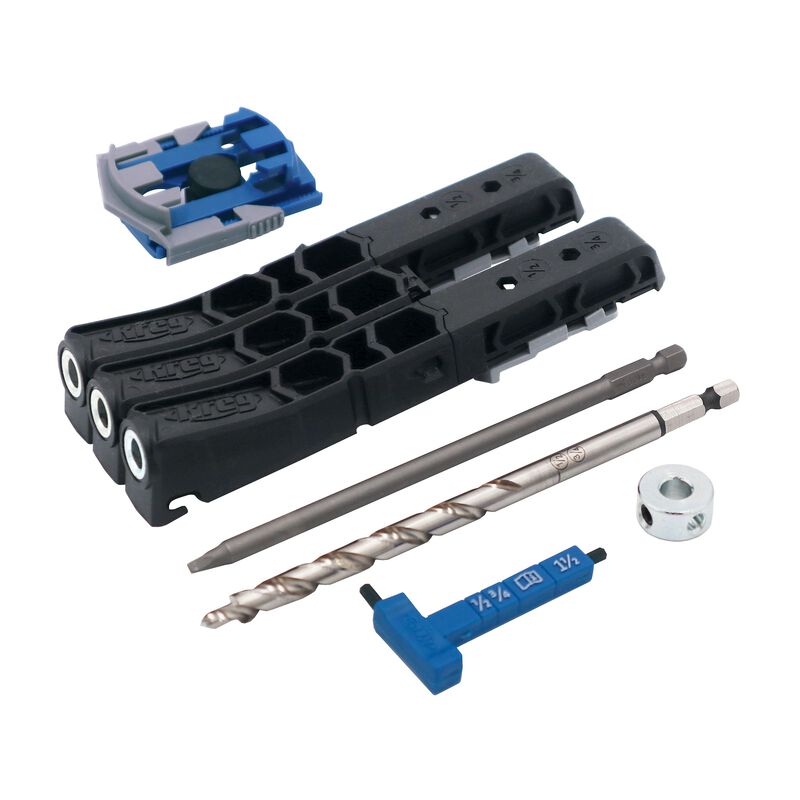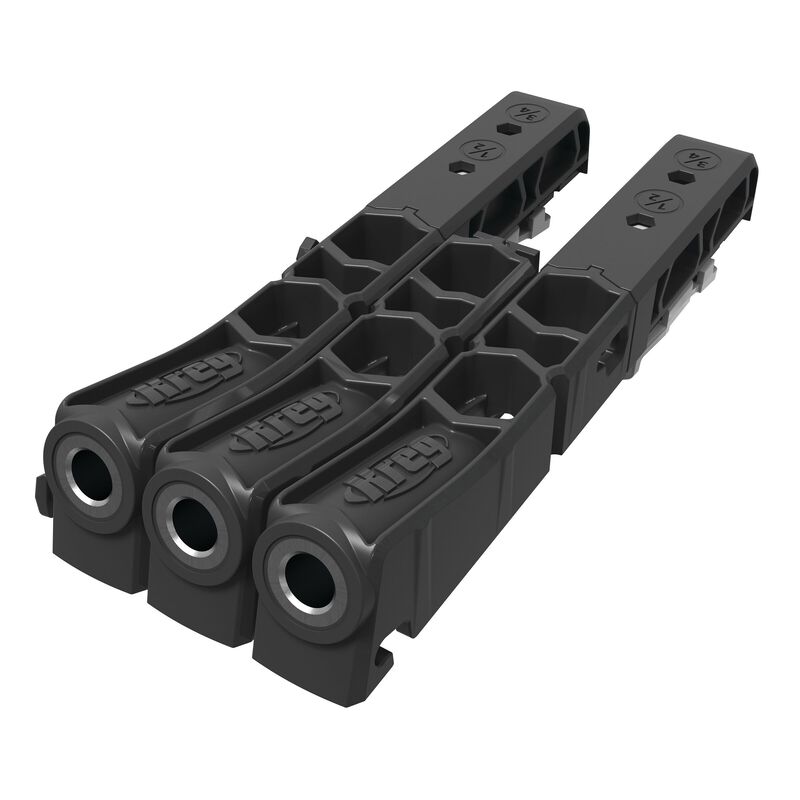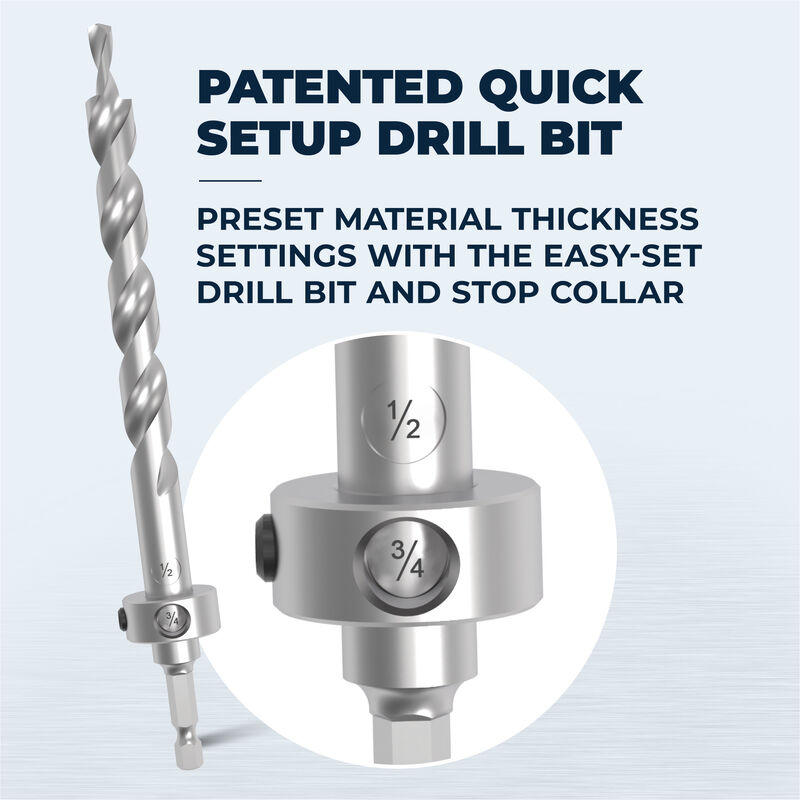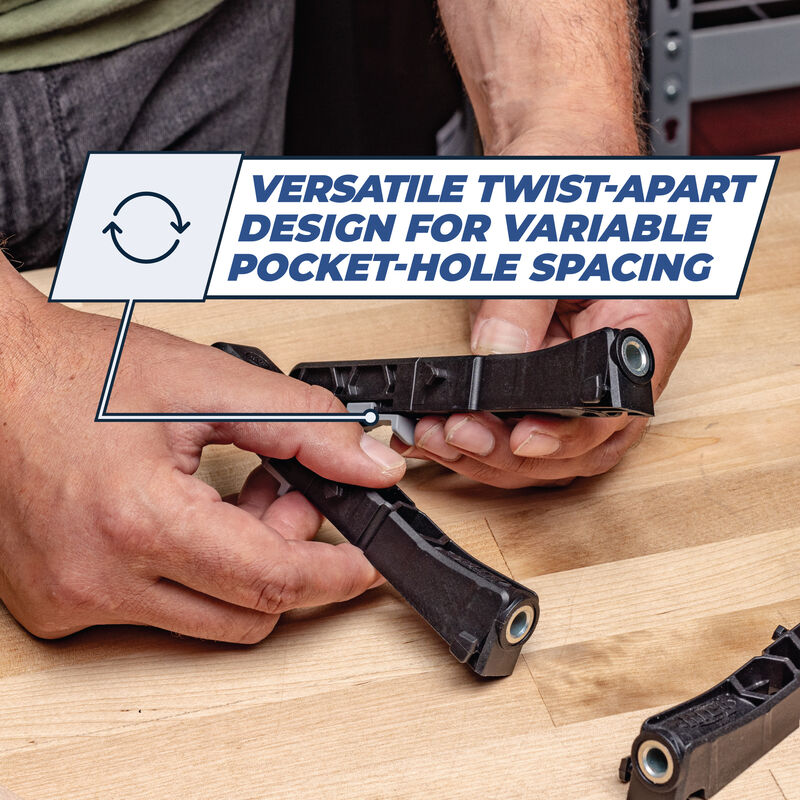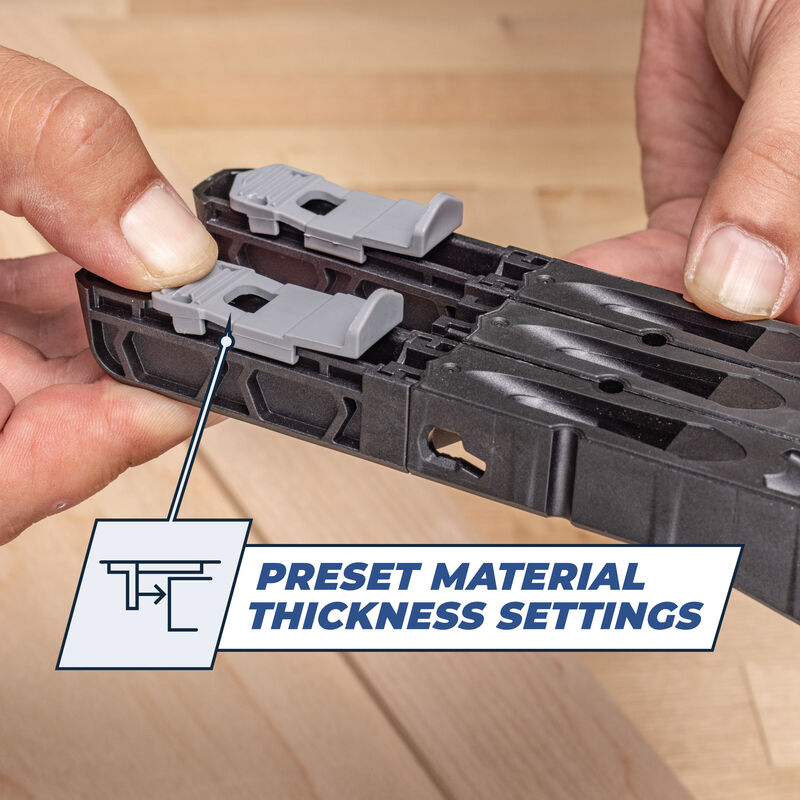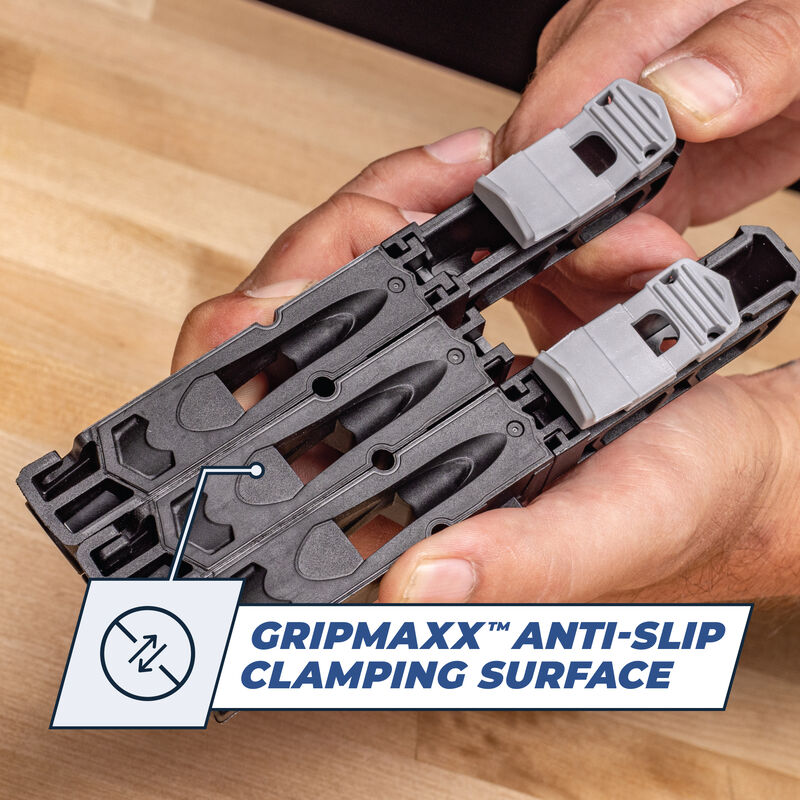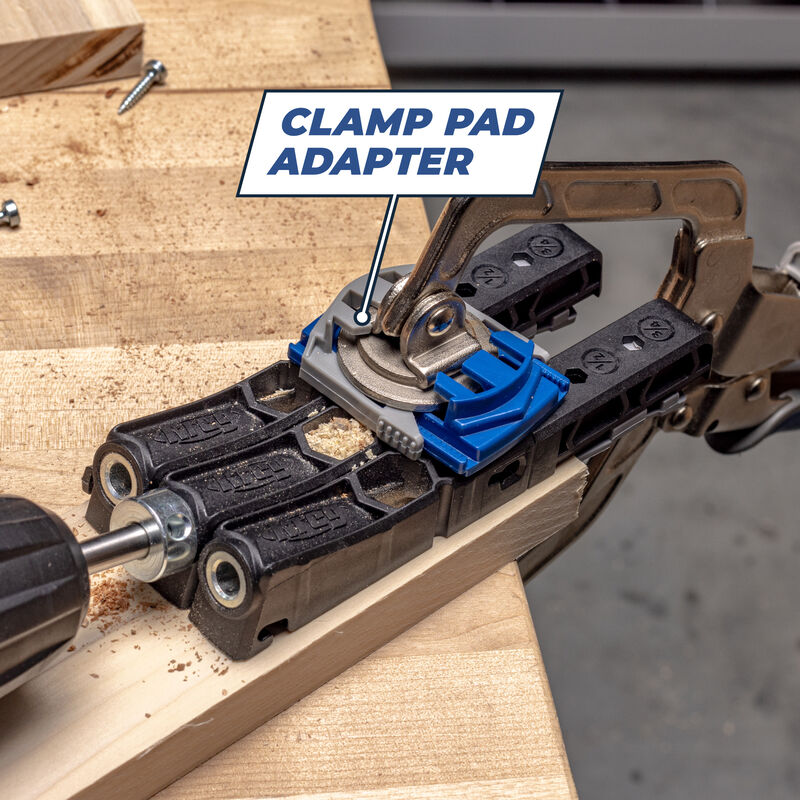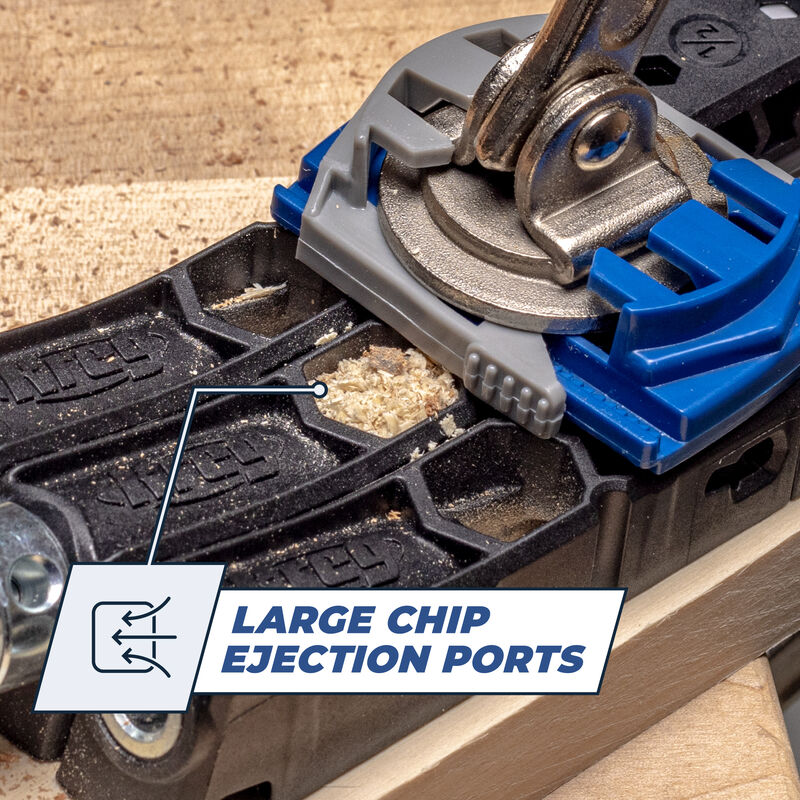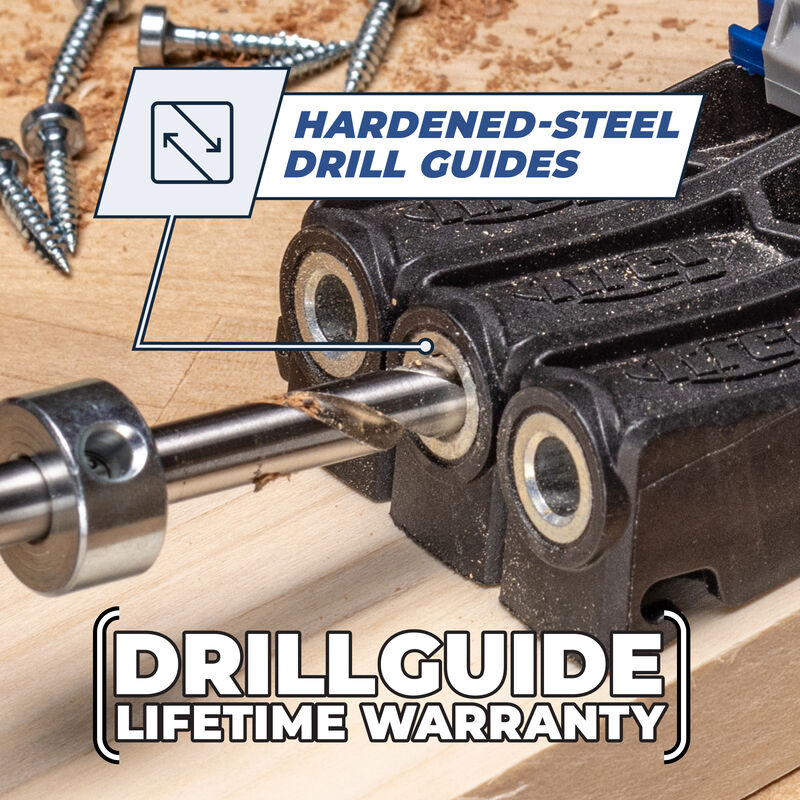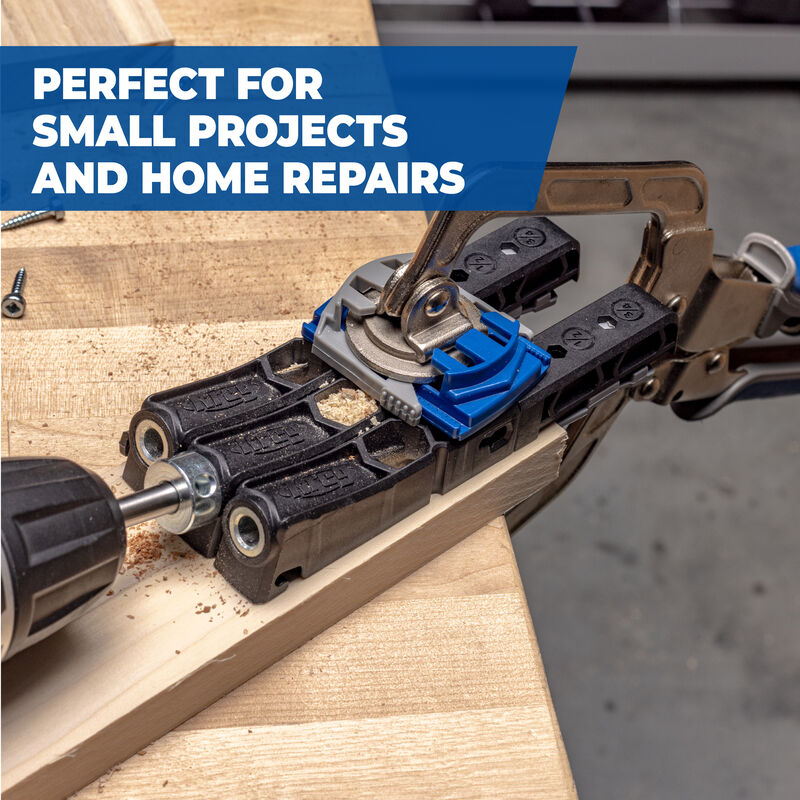 Kreg® Pocket-Hole Jig Micro
Twist-apart design for variable pocket-hole spacing
Positioning sliders for ½"- and ¾"-thick materials
GripMaxx™ anti-slip surface
Simple drill bit setup
Smaller micro drill bit - 19/64"
Creates a 33% smaller pocket hole - best used with Kreg Pan-Head pocket-hole screws
Like our other micro drill guides and accessories, the Kreg Pocket-Hole Jig Micro creates a 33% smaller pocket hole. These smaller pocket holes are perfect for working with thin and narrow stock when building drawer boxes, working on smaller craft projects, or for making repairs. This new stand-alone jig is easy to use, and like our other 300-series jigs is incredibly versatile. With a twist-apart design for thickness settings of ½" and ¾", easy-set drill bit, and hardened steel drill guides, this is the perfect solution when working with thin and narrow stock.
The included material thickness gauge and easy-set drill bit make setup simple, and the GripMaxx™ anti-slip base holds the jig precisely in position while you drill perfectly positioned pocket holes every time. Durable construction and a lifetime drill-guide warranty ensure that the Kreg Pocket-Hole Jig Micro will deliver the years of project-building and home-repair satisfaction you expect from the #1 pocket-hole brand — Kreg.
The Kreg Pocket-Hole Jig Micro is best suited for use with our Kreg Pan-Head Zinc Pocket-Hole Screws. You can find those here.
adjustability
Adjustable material-thickness stops at 1/2", 3/4"
features
Twist-apart design for variable pocket-hole spacing
Positioning sliders for ½"- and ¾"-thick materials
GripMaxx™ anti-slip surface
Simple drill bit setup
construction
Durable plastic polymer, hardened steel
capacity
Materials from 1/2" to 3/4" thick (13-19mm)
compatibility
Kreg Pan-Head Pocket-Hole Screws
Kreg Micro Pocket-Hole Plugs
Kreg Micro-Pocket™ Drill Bit with Stop Collar & Hex Wrench
Pocket-Hole Jig Universal Clamp Adapter
Easy-Set Material-Thickness Gauge/Wrench
includes
(2) Drill Guides with Material Thickness Stops
(1) Stand Alone Drill Guide
(1) Easy-Set Drill Bit and Stop Collar
(1) Material Thickness Gauge/Hex Wrench
(1) Universal Clamp Adapter
(1) Driver Bit
(1) Carrying Case
warranty
Lifetime drill-guide warranty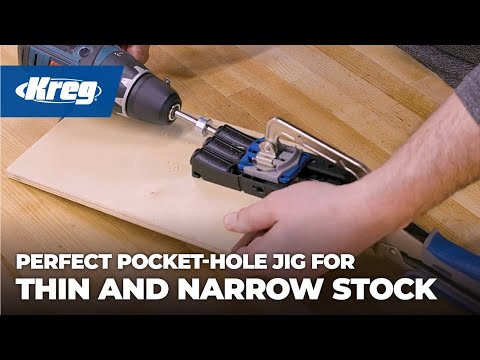 Get to know the Kreg® Pocket-Hole Jig Micro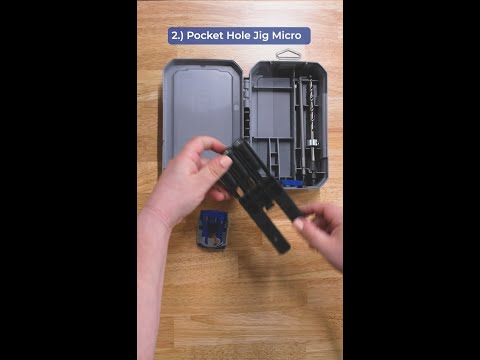 Kreg® Pocket-Hole Jig Micro Unboxing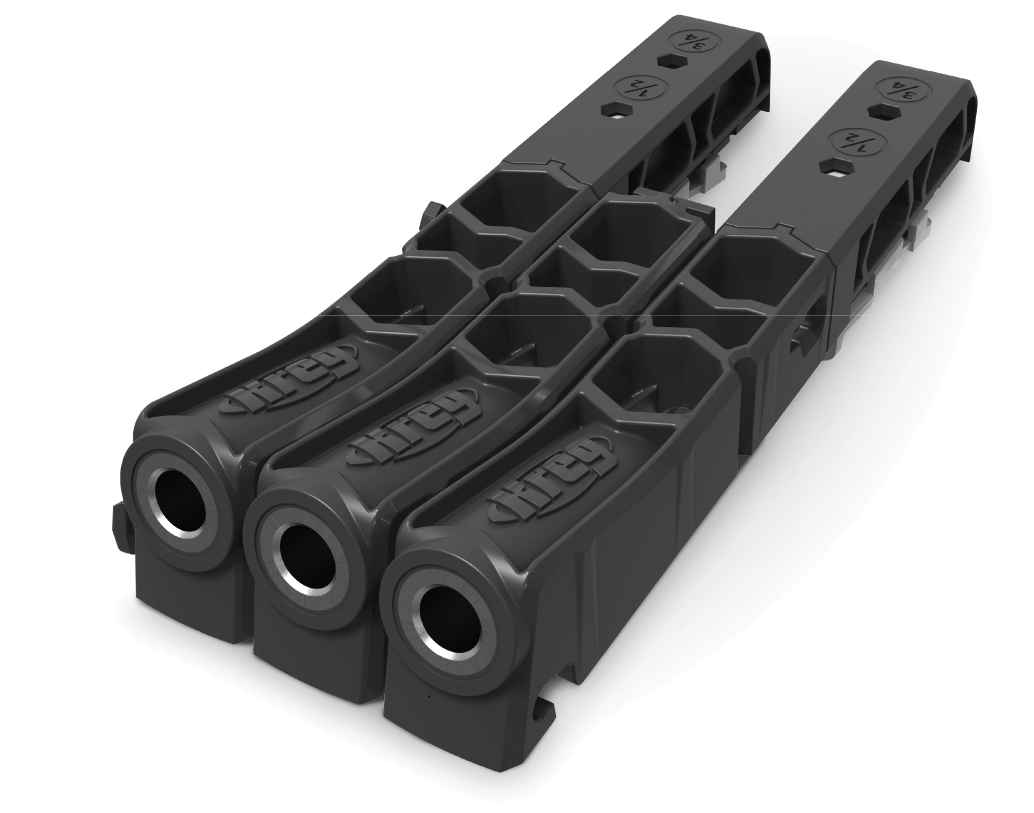 Drill. Drive. Done!
33% smaller pocket holes for working with thin and narrow stock.

Trusted #1 Pocket-Hole Jig Brand
Brought to you by the people who pioneered pocket-hole joinery.

Professional-quality results
Eliminate mistakes for precise, repeatable results every time.

Unmatched strength
Create perfect, rock-solid joints that don't require glue for a lasting hold.

Quick and simple
Pocket-hole joinery is the fastest, easiest way to join wood.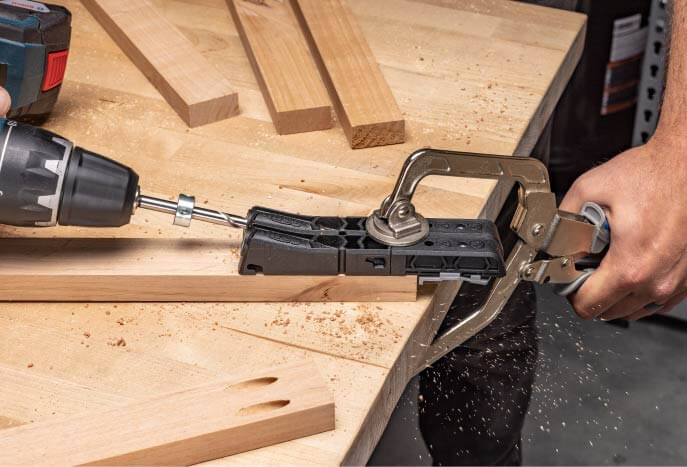 Build Small
Small pocket holes are ideal for creating strong joints in wood ½" and ¾" thick.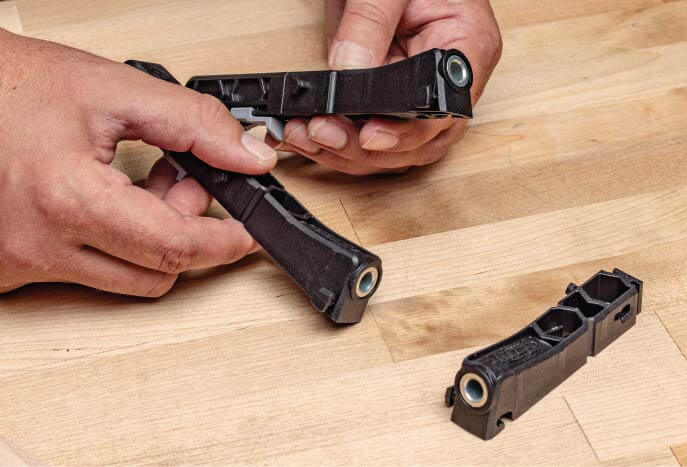 Versatile
Modular, twist-apart design lets you set pocket-hole spacing as needed.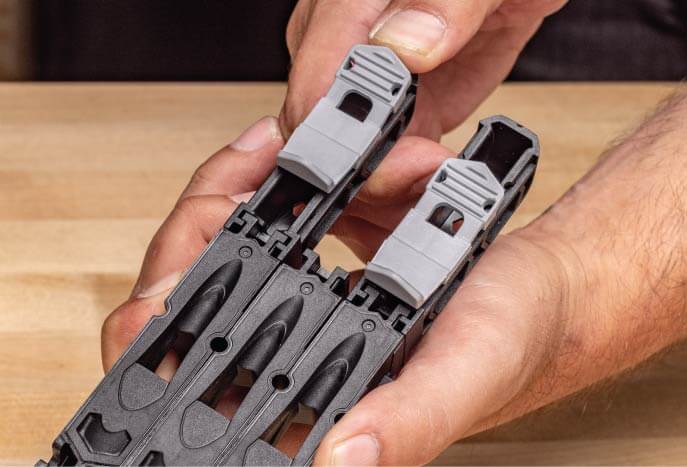 Straightforward
Easy-to-understand design and preset material thickness settings make getting started a breeze.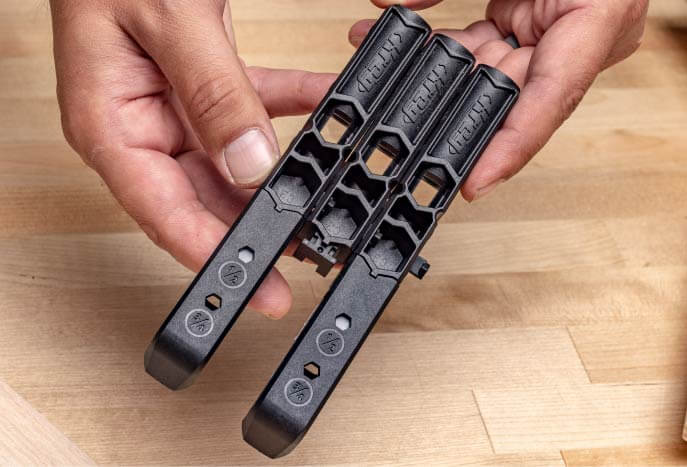 Durable
Impact-resistant polymer construction and hardened steel drill guides for years of dependable use.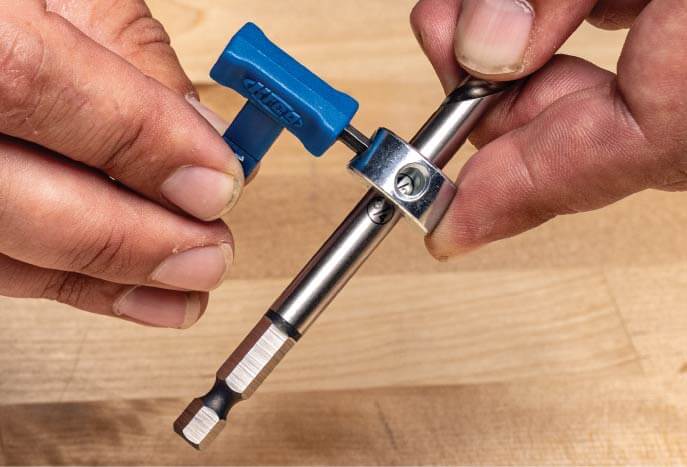 Easy
Material Thickness Gauge, Easy-Set Drill Bit, and Stop Collar for no-hassle setup.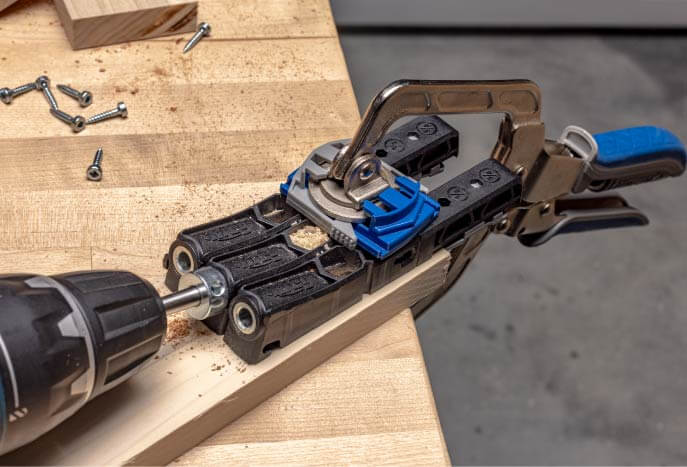 Secure
GripMaxx™ anti-slip material and included clamp pad adapter ensure a no-slip grip on workpieces and benches.