True Precision Routing
Top five things you can do with a router table
See why you should add this versatile tool to your shop.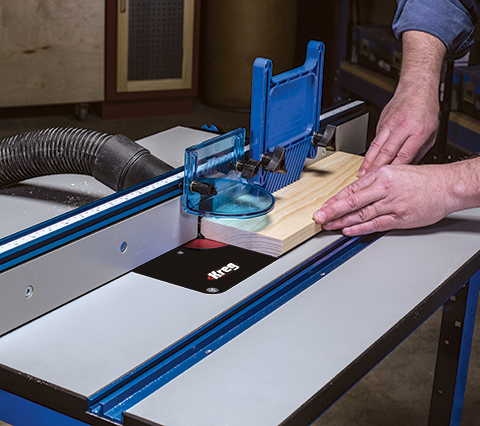 Routing Systems
Get the accuracy and versatility you need for edges, dadoes, rabbets, and more.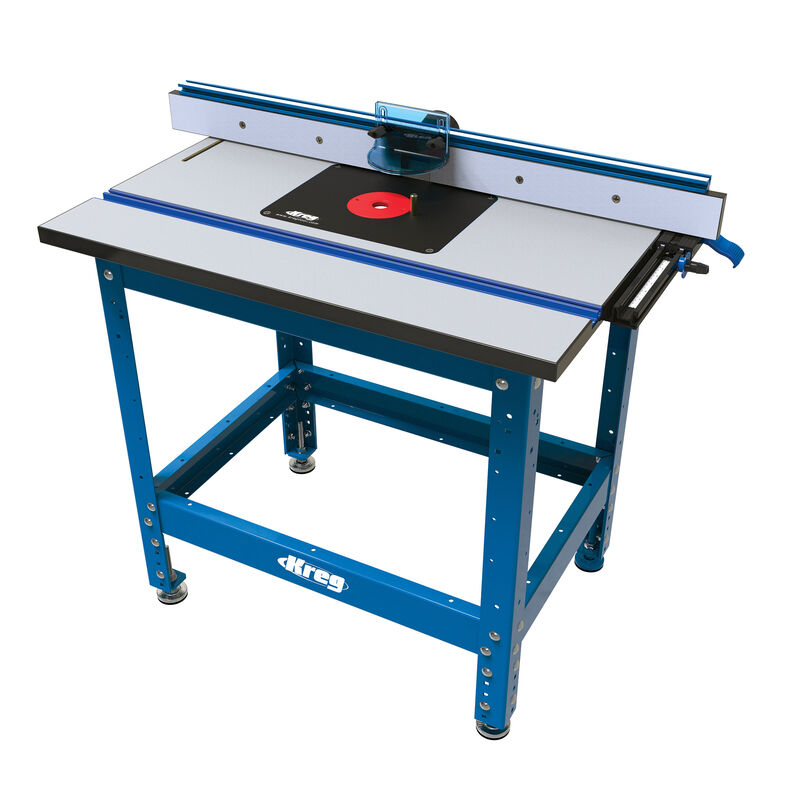 Multipurpose, self-squaring router table fence system High-performance table top with precision insert-plate system Heavy-duty, customizable, easily-adjustable steel stand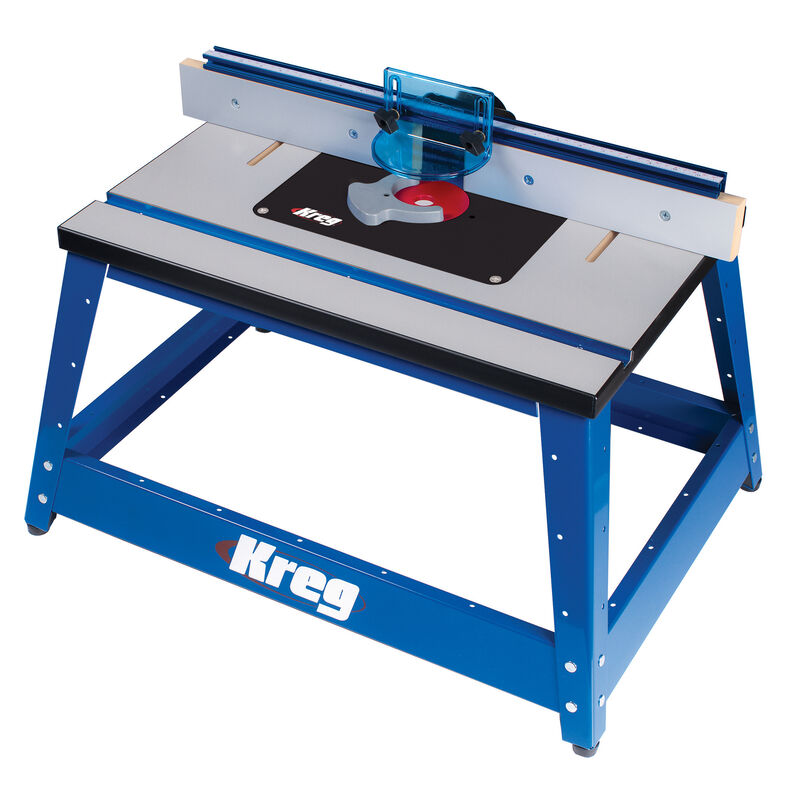 The Kreg Precision Benchtop Router Table has the capability of a full-size, industrial woodworking router table in a portable package.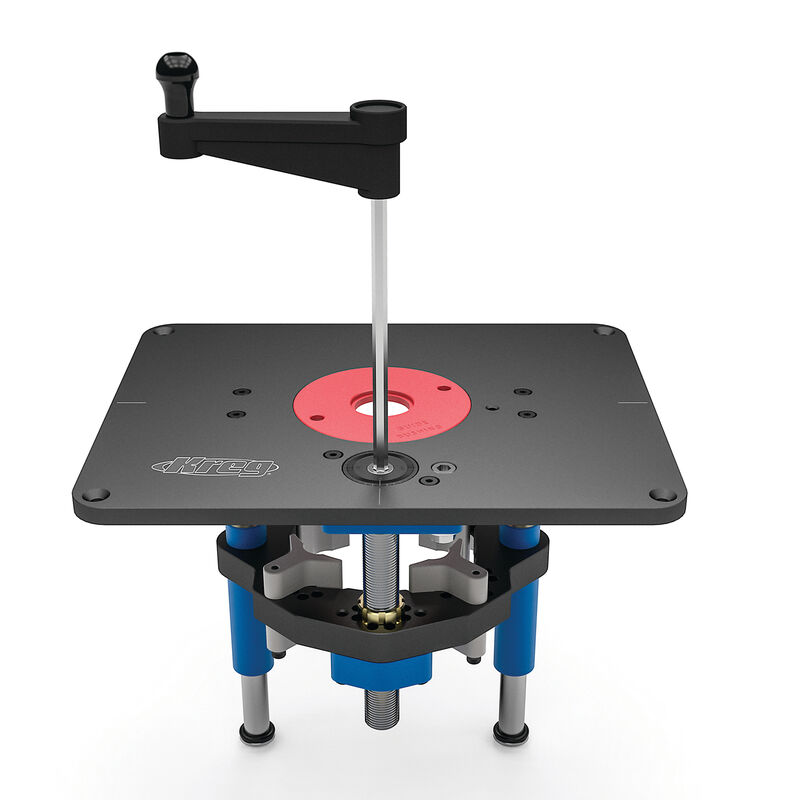 The Kreg Precision Router Lift replaces the standard insert plate in a router table and accepts any of 20+ popular router models.
Routing System Components
Everything you need to expand your routing capabilities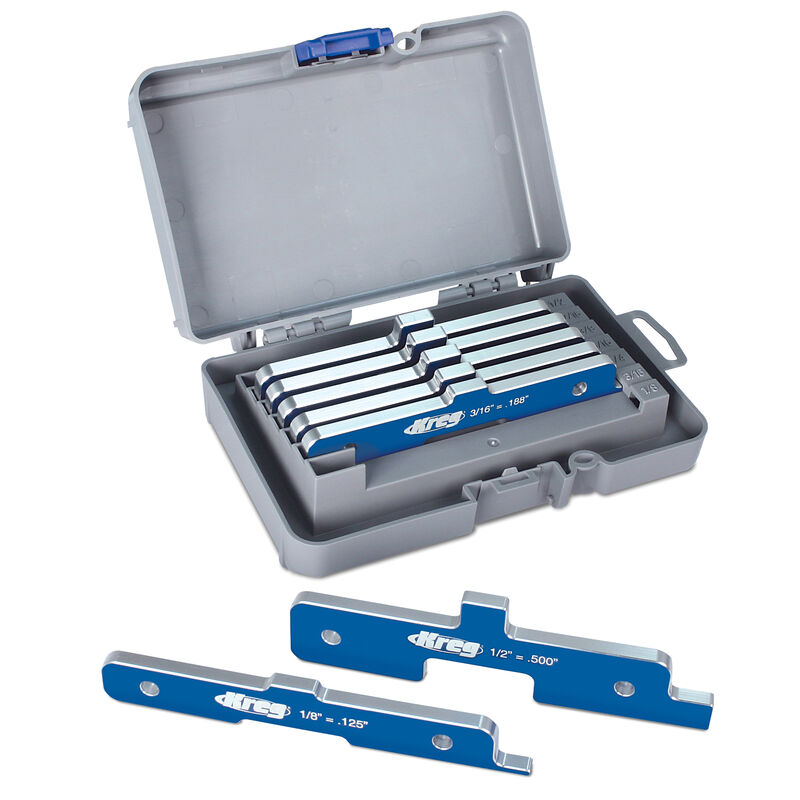 Whether you're working on a table saw, router table, or shaper, setting your tool to the precise height necessary is absolutely essential. The exclusive three-g...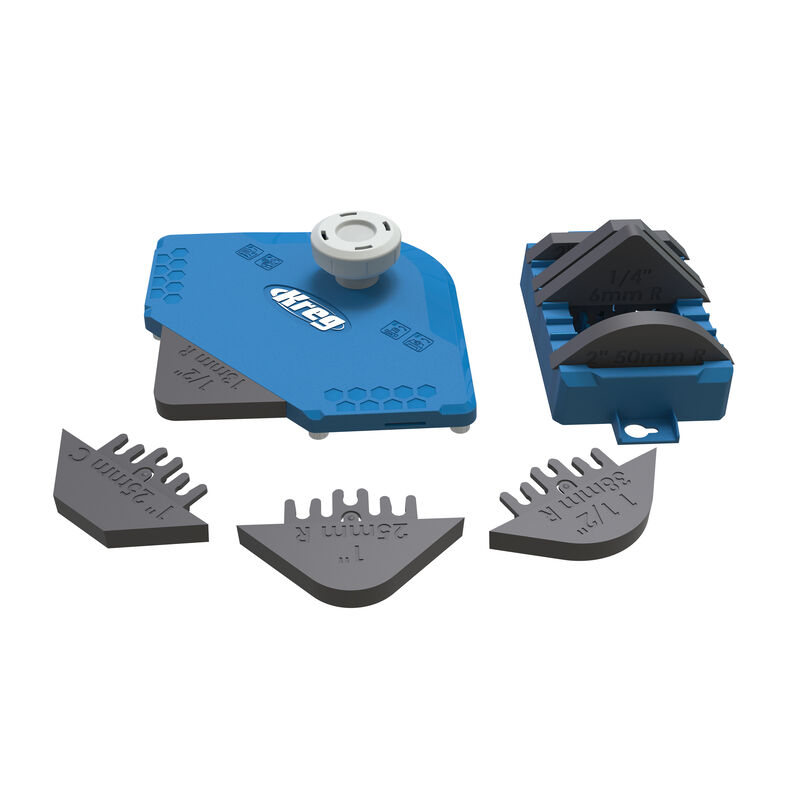 The corner routing guide set creates decorative corners in three simple steps. Just attach the desired profile and rout your material using the guided bit.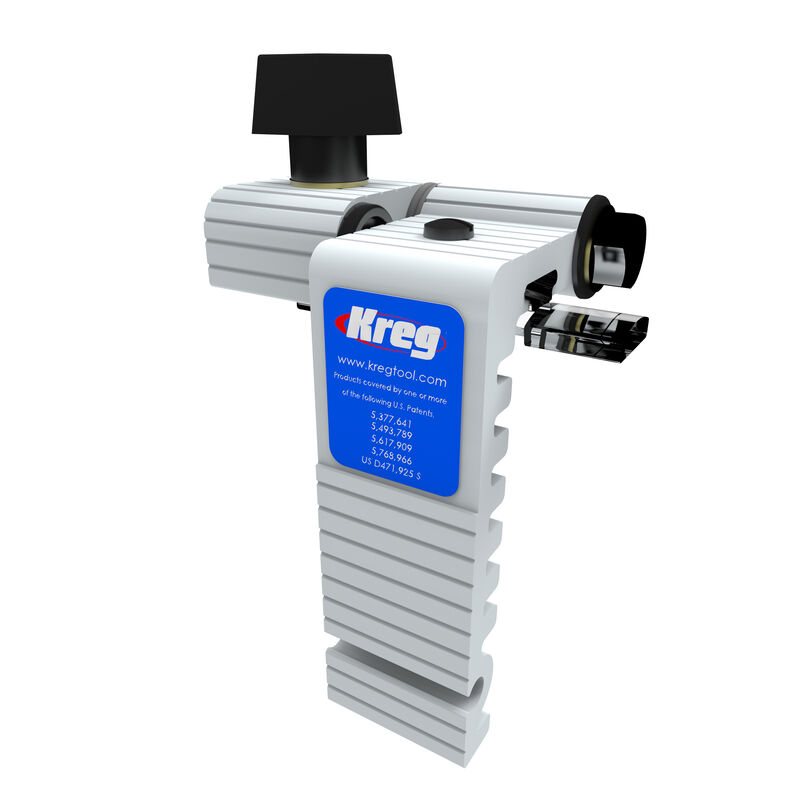 Bring greater accuracy and repeatability to your Kreg Precision Router Table with this uniquely-designed stop. Features a low-profile, aluminum design, made to...
Indoors or outdoors, simple to complex, we have hundreds of project plans that will get your creativity flowing.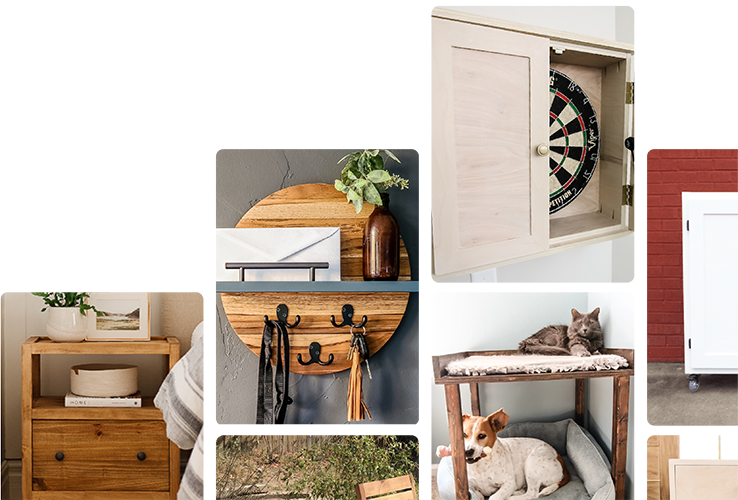 Types of Wood Router Tools
What are the different types of routers for woodworking?
Routers are an essential tool for woodworking, and there are several types of routers available, each designed for specific woodworking tasks. Here are a few of the most common types of routers used in woodworking:
Fixed Base Routers
Fixed base routers are the most common type of router and are designed for general woodworking tasks. They are mounted in a fixed base and can be adjusted for depth and height, making them ideal for edge trimming, dadoes, and grooves.
Plunge Routers
Plunge routers are similar to fixed base routers, but they allow you to plunge the router bit into the wood for precise cuts. They are ideal for making stopped cuts, mortises, and inlay work.
Combination Routers
Combination routers are a combination of fixed base and plunge routers. They can be used as either a fixed base or a plunge router, making them a versatile choice for a wide range of woodworking tasks.
Trim Routers
Trim routers, also known as palm routers, are small and lightweight routers designed for trimming and detailing work. They are ideal for small projects or tasks that require precision and control.
Router Tables
Router tables are another category to consider. Router tables come in three types: benchtop, free-standing, and cabinet style. Benchtop tables are small and portable, while free-standing tables are bigger and more robust. Cabinet router tables are the largest and include a cabinet for added storage.
What is the best wood router?
The best router is the one that works for your preferred projects, level of experience, comfort with tools, space available, portability, and budget.
What are Router Tools Used for?
Wood routers are versatile tools used for a wide range of woodworking tasks. Here are some common uses for wood routers:

Edge Profiling: Routers can be used to shape and create decorative edges on wooden boards, doors, and frames.
Joinery
Routers can create joints such as mortises and tenons, dovetails, and box joints. This allows woodworkers to create strong, durable joints without the need for nails or screws.
Routing Grooves and Slots
Routers can be used to create grooves and slots for shelves, drawer bottoms, and other components.
Trimming and Cutting
Routers are used to trim and cut wood to size, shape, and pattern.
Inlay Work
Routers can be used to create intricate inlay work by cutting a cavity into a wooden surface and fitting a contrasting wood or material into the cavity.
Engraving
Routers can be used to create designs and patterns by engraving a wooden surface with a router bit.
Template Work
Routers can be used with templates to create identical copies of shapes and designs.
Do You Need a Router Tool?
Whether or not you need a wood router depends on the type of woodworking projects you plan to undertake. If you are interested in creating decorative edges, joinery, or other intricate details on your woodworking projects, then a router can be a very useful tool to have.
However, if you are primarily focused on simple woodworking tasks such as cutting and shaping wood to size, a wood router may not be necessary. In this case, a table saw, circular saw, or other basic woodworking tools may be more appropriate.
How To Choose a Wood Router
When choosing a router for woodworking, consider the type of work you will be doing, the size of the projects you will be working on, and your skill level. Each type of router has its strengths and weaknesses, so it's important to choose the right tool for the job to achieve the best results.