Cutting solutions that make it easy to get straight, accurate cuts.
Get Great Cuts with Your Circular Saw
See how our lineup of cutting guides makes it possible.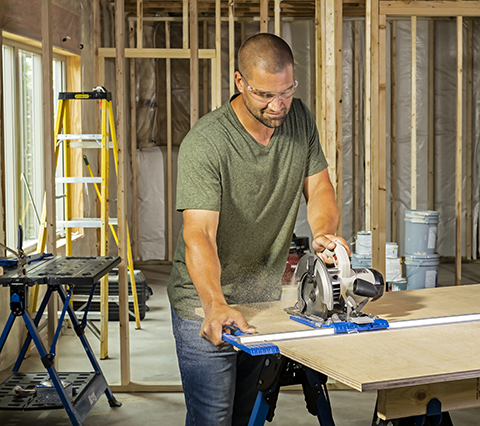 Which Guide is Right for You?
See where each guide excels and find the right one for your cutting needs.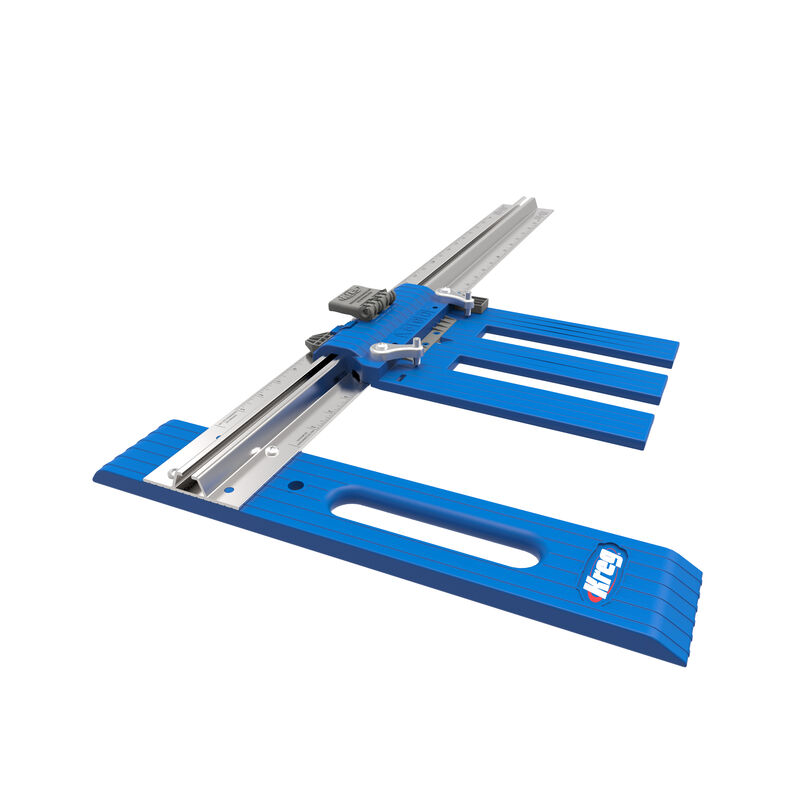 The Kreg Rip-Cut is a circular saw guide that makes circular saw cutting straight, accurate, and repeatable in plywood, MDF & other large sheets.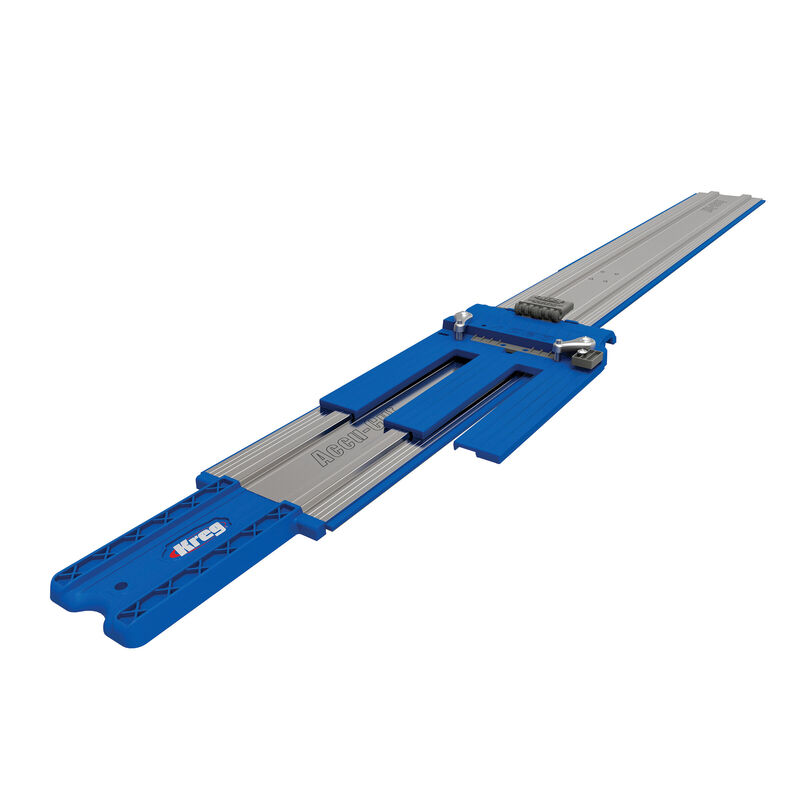 The Kreg Accu-Cut™ circular saw guide helps you make straight, accurate, splinter-free cuts in plywood and other large panels.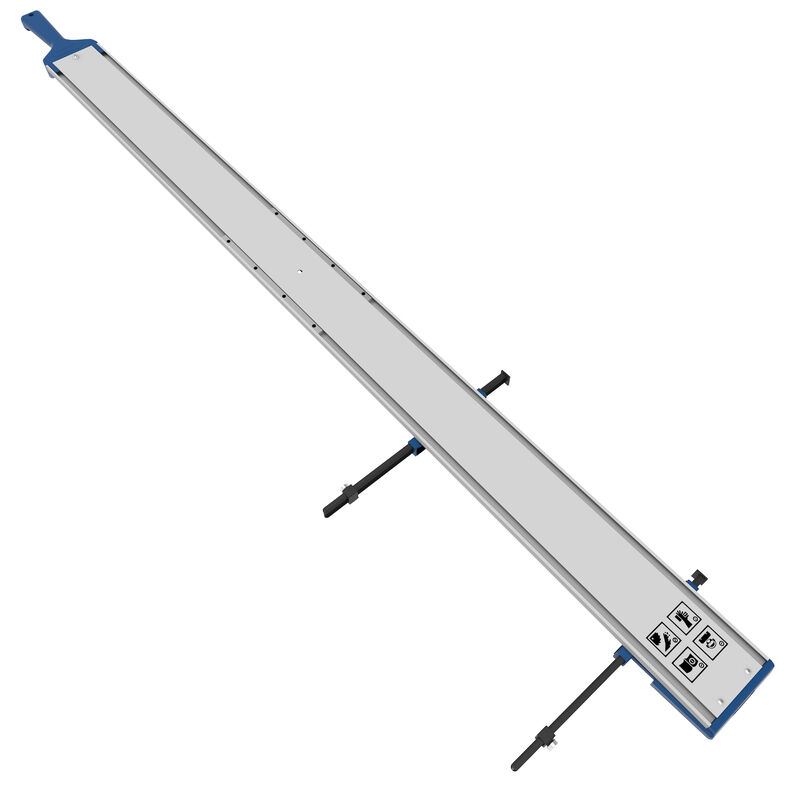 The Kreg Straight Edge Guide circular saw guide helps you make precise, straight cuts in plywood and sheet goods.
7 Advantages of Using a Track Saw
Cut in more ways, more precisely, in more kinds of materials, and do it all more efficiently.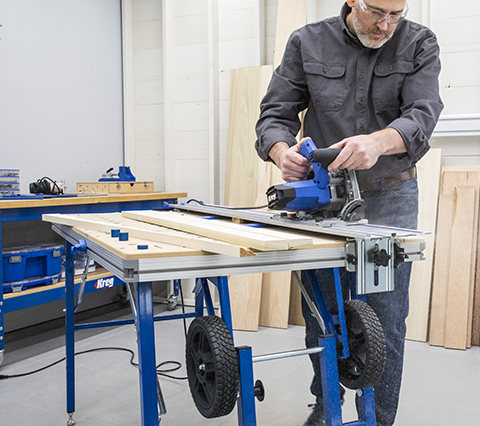 Quality Projects Start with Quality Cuts
Get better results with the Adaptive Cutting System.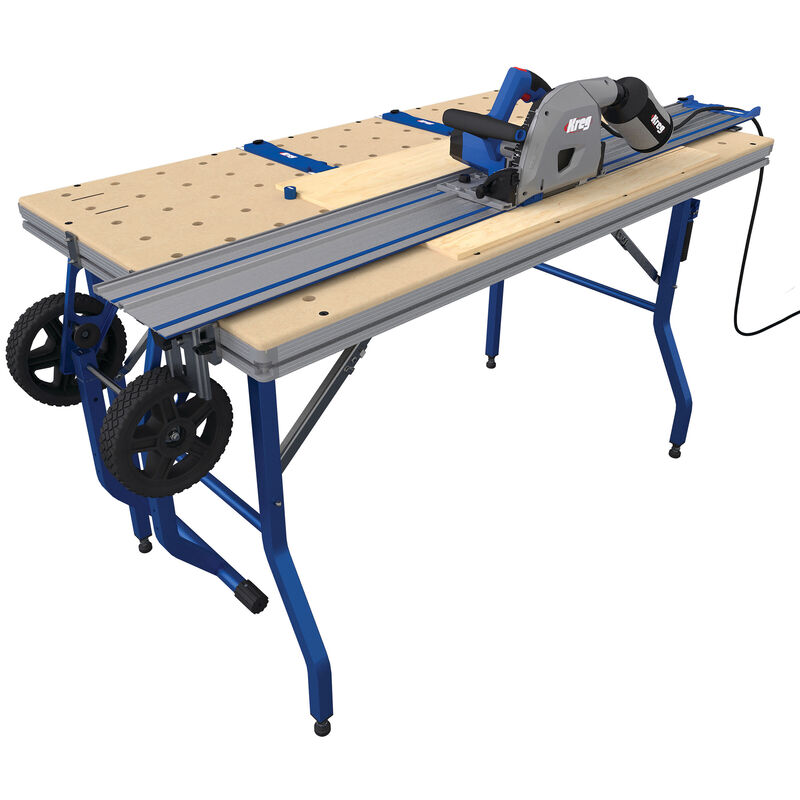 Plunge Saw and 62" Guide Track provide straight, smooth, splinter-free cuts anywhere Project Table expands cutting capability by supporting and positioning materials with integrated guides, stops, and measuring systems Versatile: Cut plywood and boards—rip, crosscut, mitered cuts—with one system Precise: Make accurate, high-quality cuts with ease and repeatability Safe: Work confidently with integrated safety features and anti-kickback protection Portable: Set up and stow your system quickly for simple transport and storage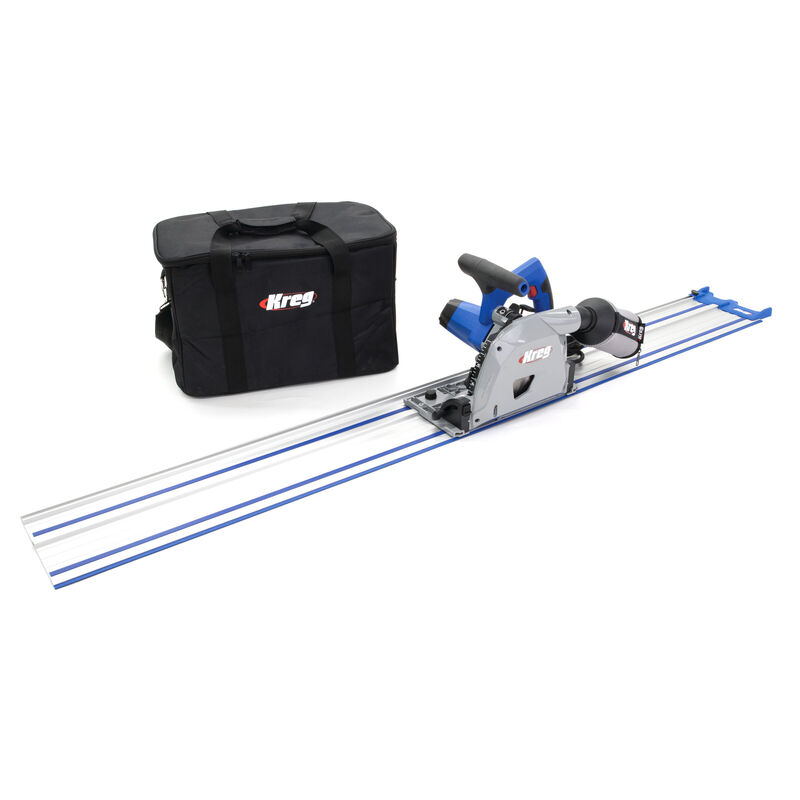 Plunge-cutting circular saw with powerful 12-amp, 120-volt variable-speed motor with load compensation, fully-shrouded retracting blade, riving knife, electronic blade brake, and anti-kickback control Zero-offset design aligns track edge with exact cut location, while anti-chip strip provides smooth, splinter-free cutting 62" aluminum guide track allows use as a standalone track saw, or on the Adaptive Cutting System Project Table 2 1/8" maximum cut at 90° and 1 1/2" at 45°, -1° to 47° bevel capacity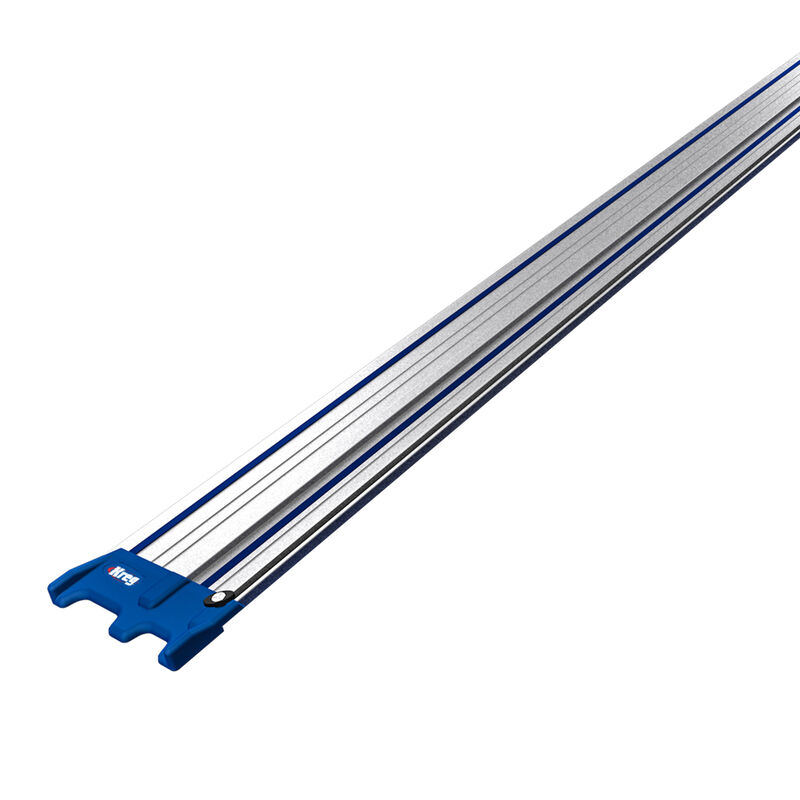 High-performance track for straight, splinter-free cuts with the Kreg Plunge SawMake straight, splinter-free by guiding the Plunge Saw on the Adaptive...
Indoors or outdoors, simple to complex, we have hundreds of project plans that will get your creativity flowing.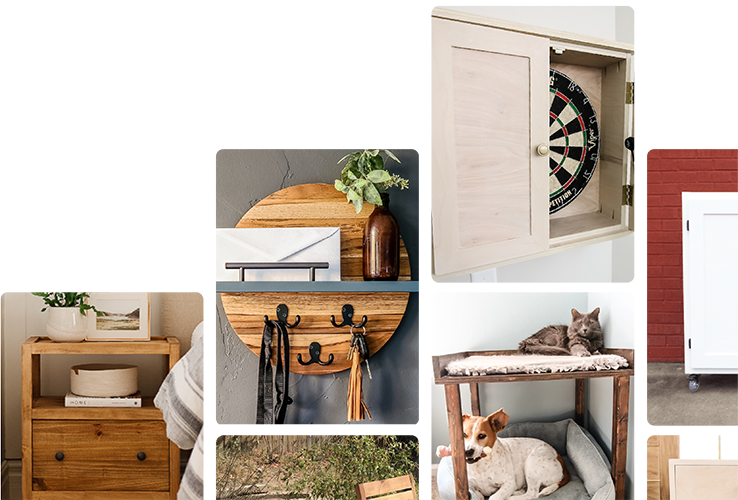 How To Cut Plywood
Cutting plywood is a fairly straightforward process, but results can vary depending on a number of factors. Essentially though, making cuts in plywood can be done in three steps.
Measure and mark your cut: Use a measuring tape to determine the length of the cut you need to make on the plywood. Then, use a pencil and straightedge to mark the cut line on the plywood. Make sure your marks are clear and precise.

Set up your saw: Depending on the thickness of the plywood, you can use a circular saw, a jigsaw, or a table saw. Make sure your saw is properly set up, and that the blade is sharp and appropriate for cutting plywood. Adjust the saw blade depth to just slightly deeper than the thickness of the plywood, so you don't cut into the surface below.

Make the cut: Position the plywood on a stable surface, and make sure it is properly supported. Turn on the saw and align the blade with your cut line. Then, slowly and steadily guide the saw along the cut line, applying consistent pressure. Keep your hands well clear of the saw blade, and make sure you are wearing appropriate safety gear, like eye protection and gloves.
Cutting Plywood with a Circular Saw
Is a circular saw good for cutting plywood?
Though you may think of a circular saw as awkward or tough to control, with the right setup circular saws are a great choice for ripping and crosscutting plywood.
How do you cut plywood with a circular saw without splintering?
It may seem difficult to get a straight, smooth, accurate cut with a circular saw, the reality is that it's really not. You can get great results with the help of a cutting guide like the Rip-Cut™, Accu-Cut™, or Accu-Cut™ XL.
Which side do you cut plywood with a circular saw?
When cutting plywood, the good side — the one you want showing when you're finished — should be facing down.
What blade is best for cutting plywood?
Don't rely on the blade included with a circular saw to make clean cuts in plywood. Instead, step up to a carbide-tipped blade with at least 40 teeth.
How deep should a circular saw blade be for plywood?
A good rule of thumb is to set your blade around ¼" below your material thickness. For example, if you have a ¾"-thick piece of plywood, set your blade depth at 1".
What Is the Best Saw for Cutting Plywood?
With the right blade, cutting guide, and setup, almost any circular saw can make clean cuts in plywood. But for the best cut quality and enhanced safety features, a track saw — like our Adaptive Cutting System Master Kit — provides an unparalleled experience.