Kreg® Pocket-Hole Jig 720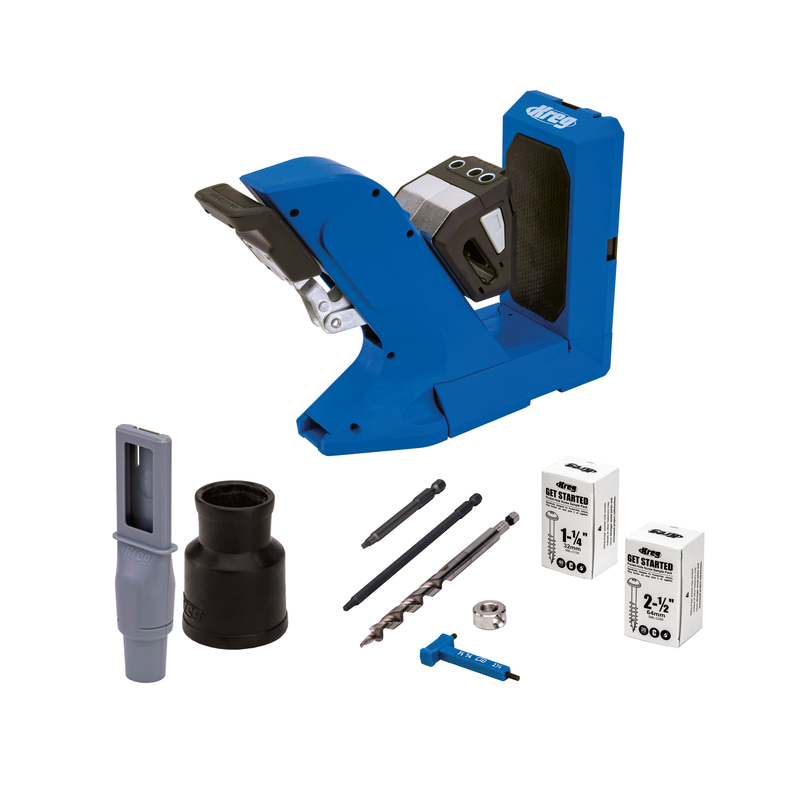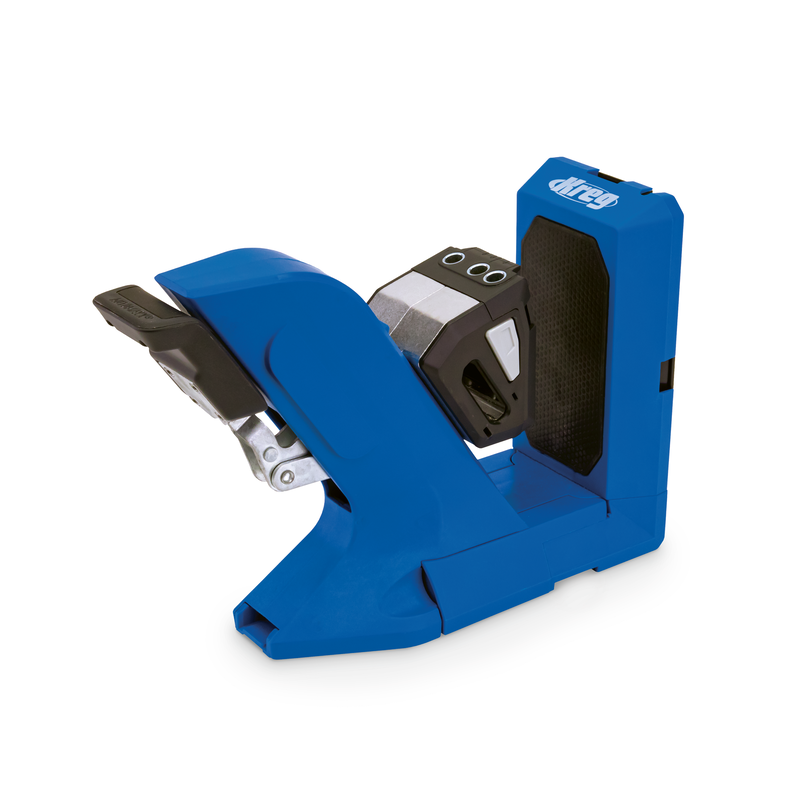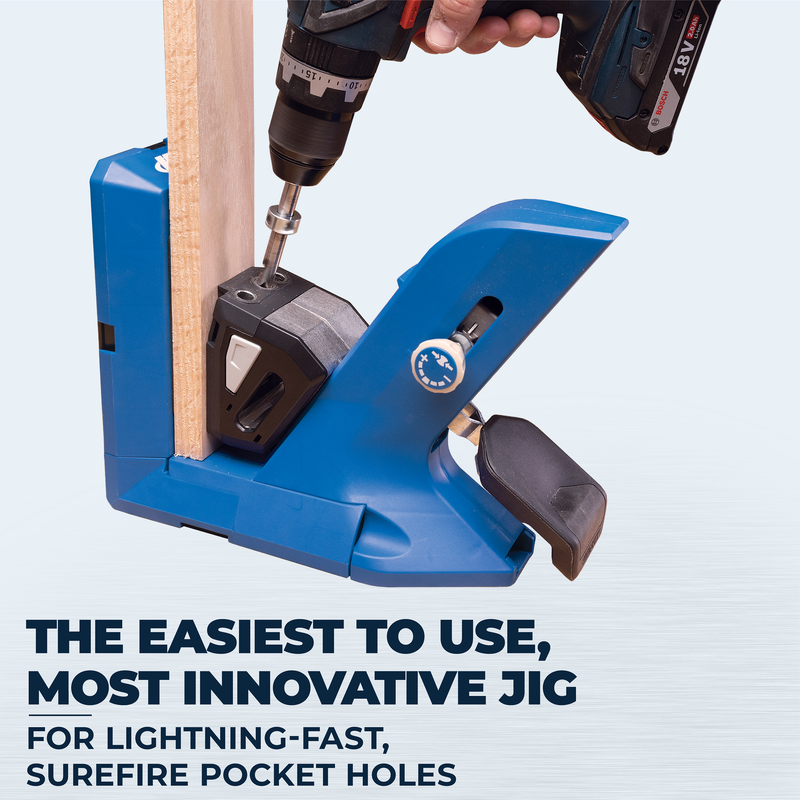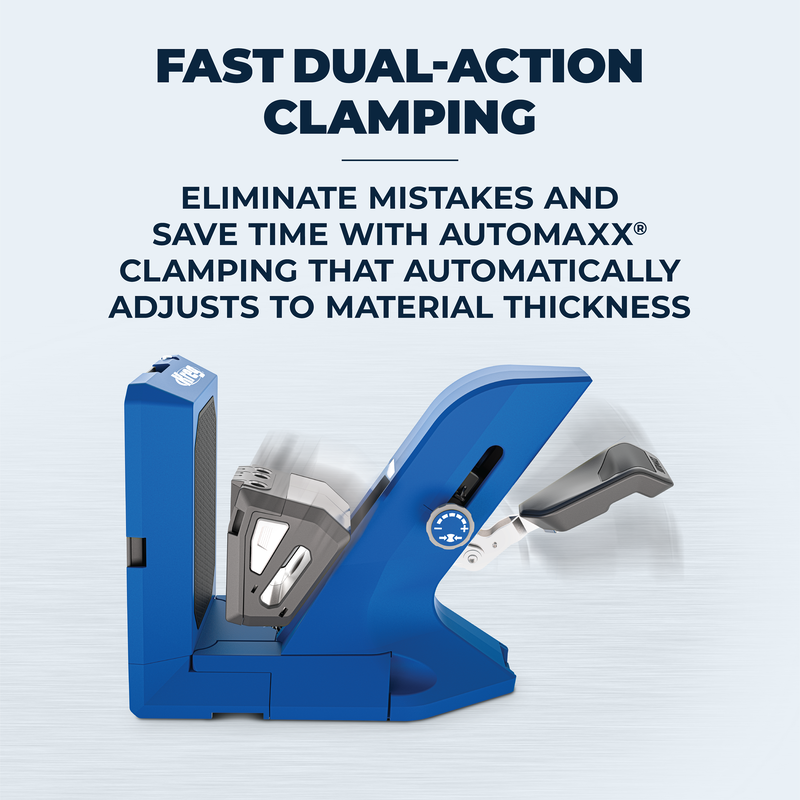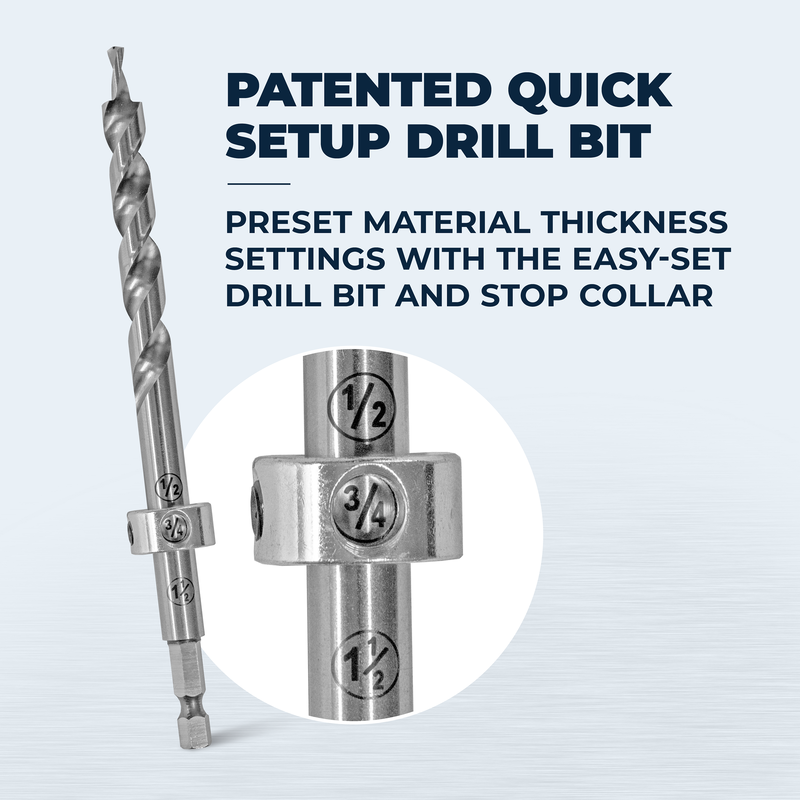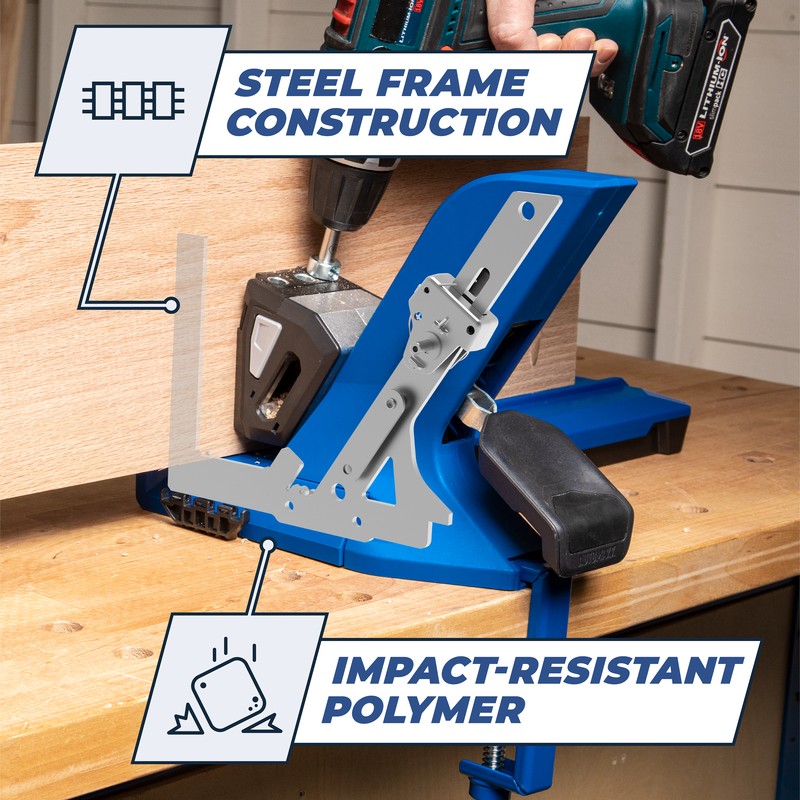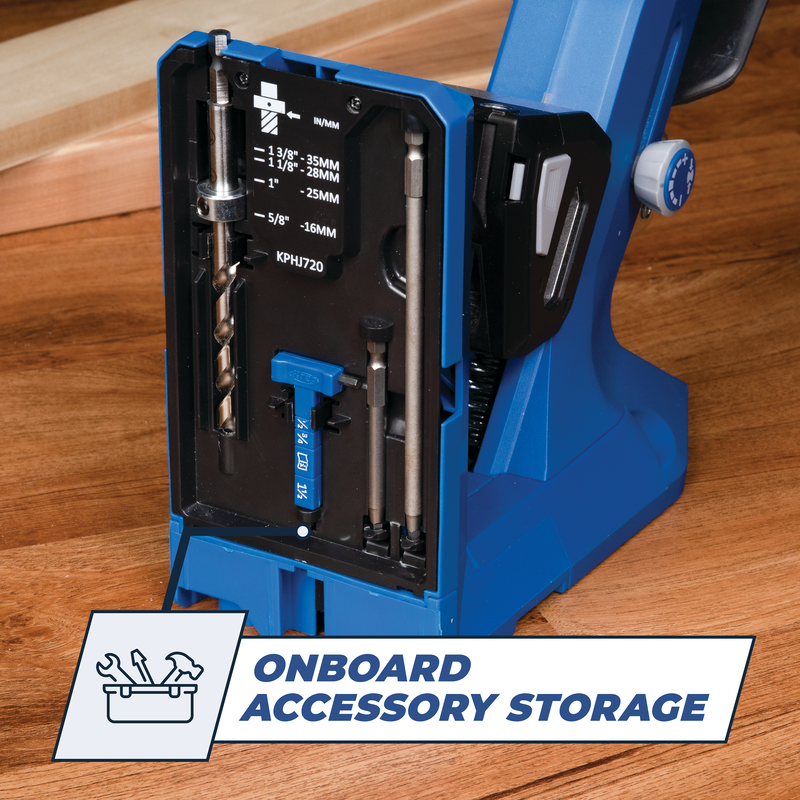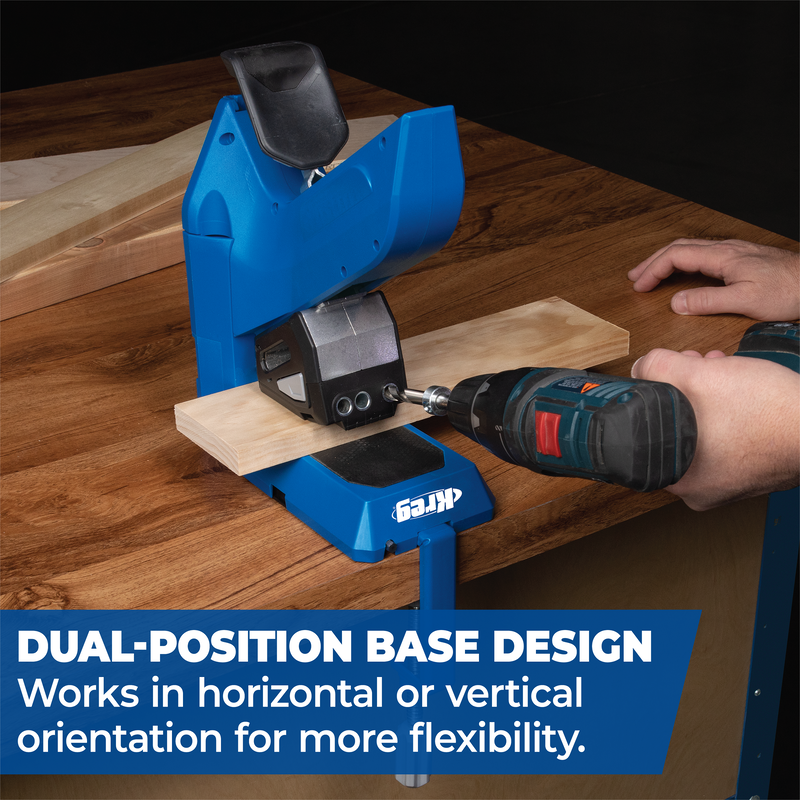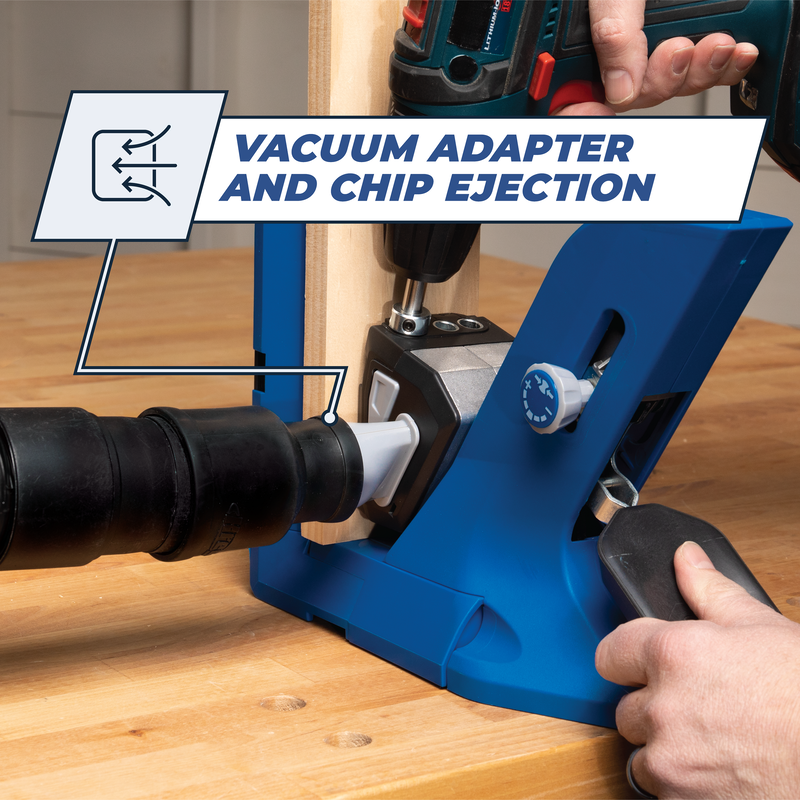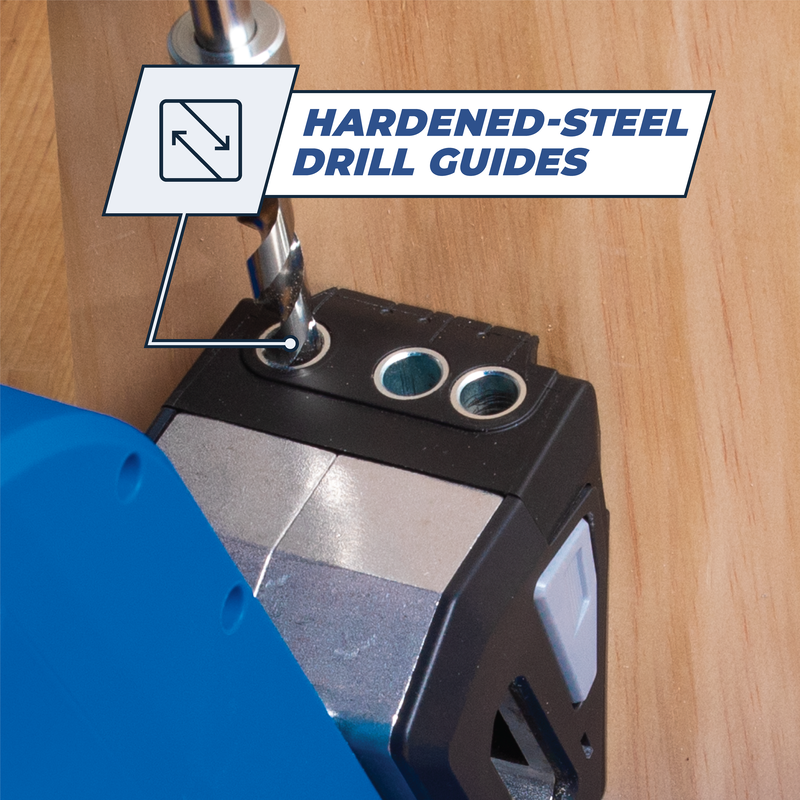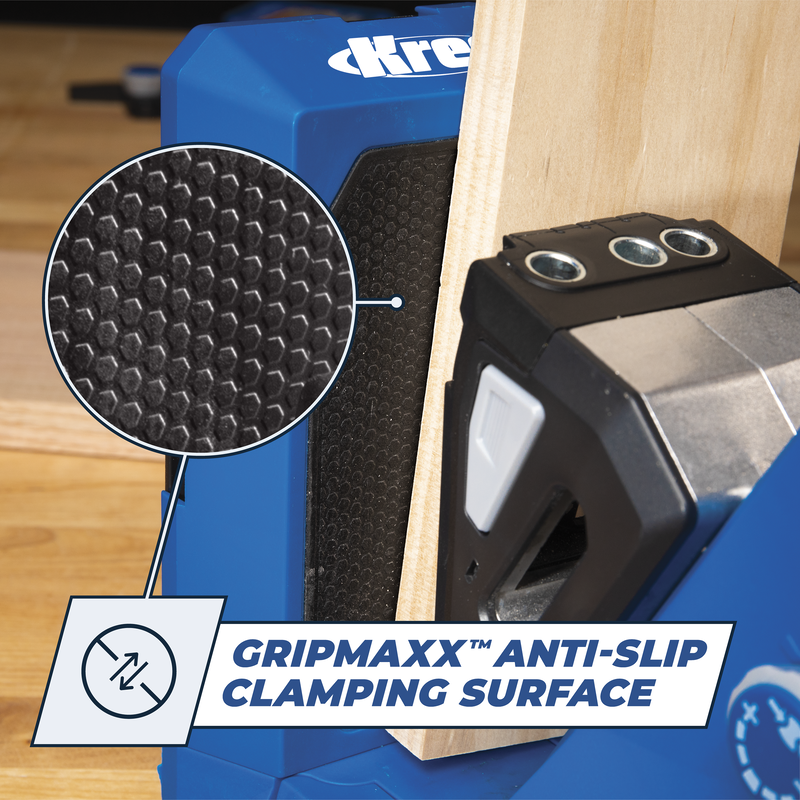 Kreg® Pocket-Hole Jig 720
The easiest to use, most innovative jig for lightning-fast, surefire pocket holes
Creates rock-solid pocket-hole joints more efficiently in materials from 1/2" to 1 1/2" thick
Automaxx® dual-action clamping technology automatically clamps and adjusts to the proper material thickness
Patented quick set up drill bit and stop collar
GripMaxx™ anti-slip clamping surface holds material in place for worry-free clamping
Durable, impact-resistant polymer with steel frame construction
Lifetime drill guide warranty
Onboard storage keeps Kreg® accessories close at hand
Integrated dust collection with vacuum adapter and chip ejection port
Bonus item - includes free project plan
Bonus item – includes 60 Kreg® Pocket-Hole Screws
The Pocket-Hole Jig 720 is our most advanced, feature-rich jig yet that makes project building incredibly efficient. It's the premium choice for builders who want to build smarter and faster than ever.
This jig makes quick work of creating pocket-hole joints. Automaxx® dual-action clamping technology helps you save time and effort by simultaneously clamping your workpiece and automatically adjusting to the exact thickness of your material (from 1/2" to 1 1/2").
The GripMaxx™ anti-slip clamping surface holds the project piece secure, so you never have to worry about shifting while you drill pocket holes.
The durability of the 720 means it will last for years with its impact-resistant polymer body and steel frame construction. Plus, the hardened-steel drill guides come with a lifetime warranty. It also features built-in dust collection with a chip ejection port and a vacuum adapter that connects to your shop vac to keep your workspace dust-free.
With the Pocket-Hole Jig 720, you get 60 Kreg pocket-hole screws and a free project plan so you can start building right away.
The Pocket-Hole Jig 720 can even be transformed into the ultimate joining setup by adding the Kreg Pocket-Hole Jig Clamp or Kreg Docking Station, sold separately.
For more screw sizes and types, visit our Screw Selector to find the right type of screw for your application.
features
Automaxx® dual-action clamping technology
Automatic material-thickness setting for material ½" to 1 ½" thick
GripMaxx™ anti-slip surface
Onboard tool storage
Clamping pressure adjustment
Integrated dust collection
Hardened steel drill guides with lifetime warranty
Docking Station ready
construction
Durable, impact-resistant polymer body with steel frame construction
capacity
Materials from 1/2" to 1 1/2" thick
compatibility
Kreg Pocket-Hole Screws
Kreg Pocket-Hole Plugs
Kreg Micro-Pocket™ Drill Guide Kit 730
Easy-Set Drill Bit
Custom Plug Cutter Drill Guide Kit (2021)
Kreg Docking Station
Kreg Pocket-Hole Jig Clamp
includes
Pocket-Hole Jig 720
Easy-Set Drill Bit
3" #2 Driver Bit
6" #2 Driver Bit
Easy-Set Stop Collar
Material Thickness Gauge
Dust Collection Vacuum Adapter
1 Downloadable Plan
60 Kreg Pocket-Hole Screws
warranty
Lifetime drill-guide warranty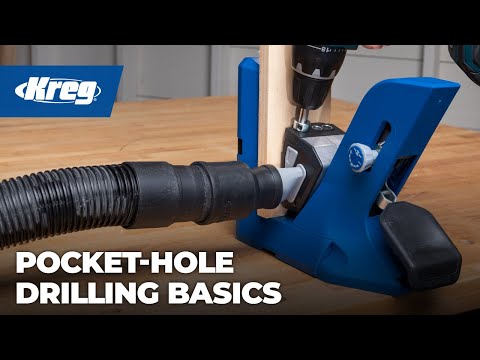 Pocket-hole drilling basics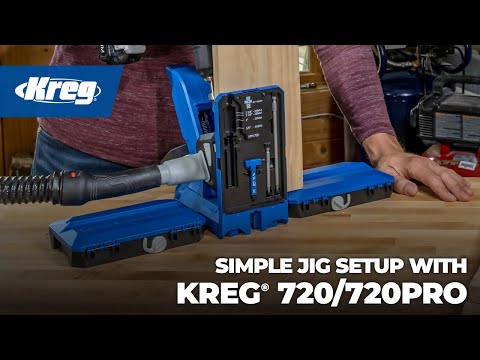 Set up for drilling in a couple simple steps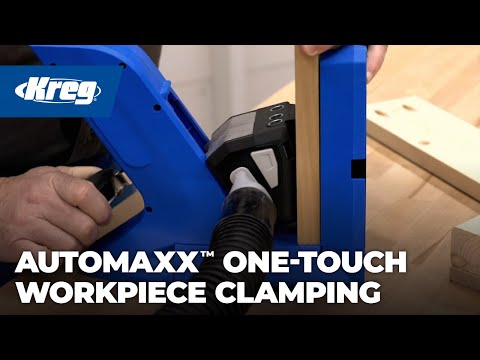 Workpiece clamping made simple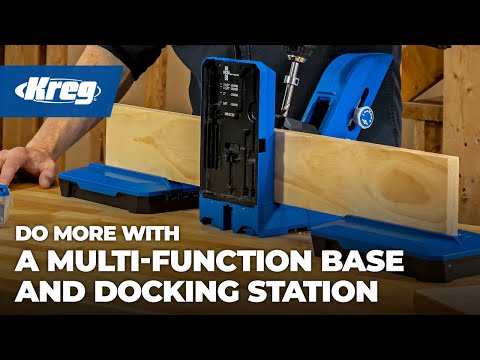 Do more with a multi-function base and docking station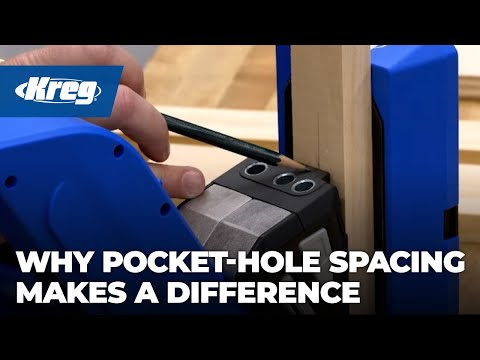 Understanding pocket-hole spacing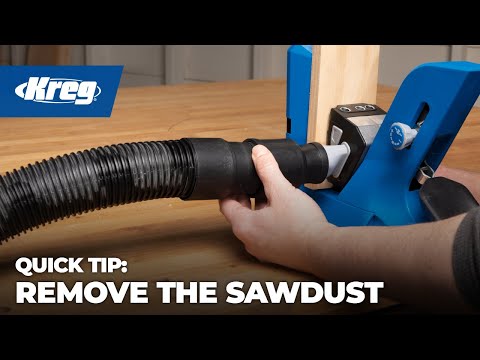 Get better results with built-in dust collection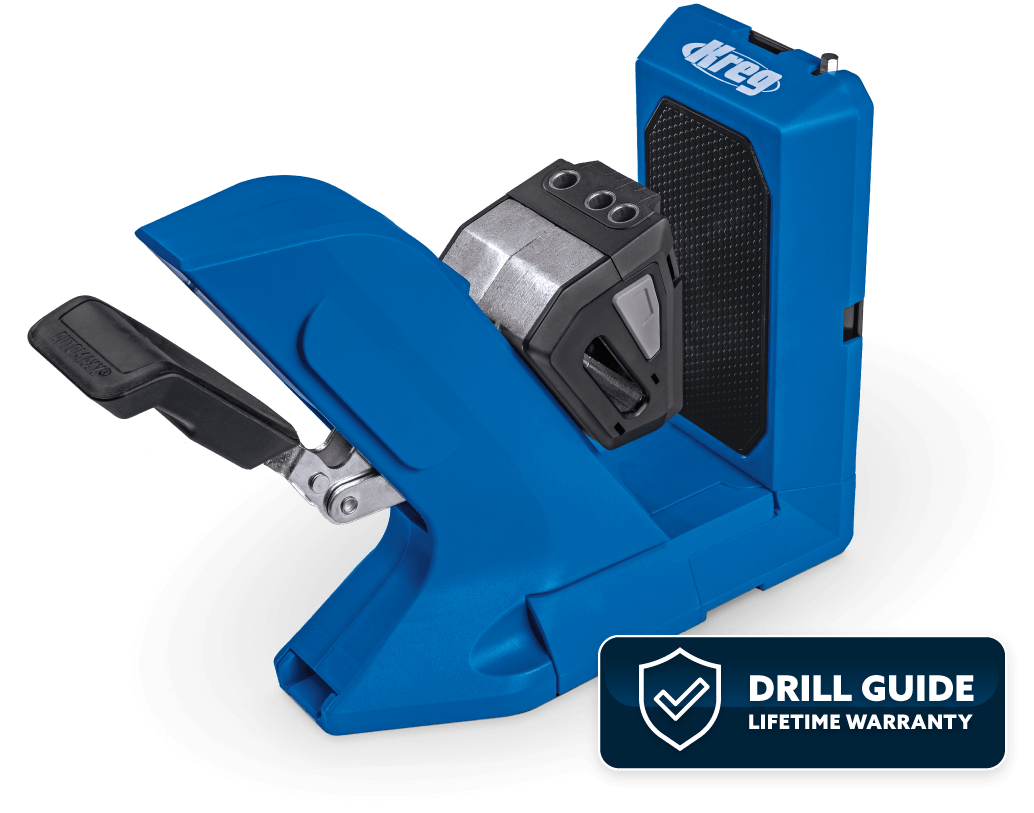 Pocket-Hole Jig 720
The easiest to use, most innovative jig for lightning-fast, surefire pocket holes.
Trusted #1 Pocket-Hole Jig Brand
Brought to you by the people who pioneered pocket-hole joinery.

Professional-quality results
Eliminate mistakes for precise, repeatable results every time.

Unmatched strength
Create perfect, rock-solid joints that don't require glue for a lasting hold.

Quick and simple
Pocket-hole joinery is the fastest, strongest, easiest way to join wood.

Fast
EXCLUSIVE Automaxx® Dual-Action Clamping Technology saves time and effort by automatically clamping and adjusting to the proper material thickness.

Versatile
Dual-position base quickly flips from horizontal to vertical orientation as needed.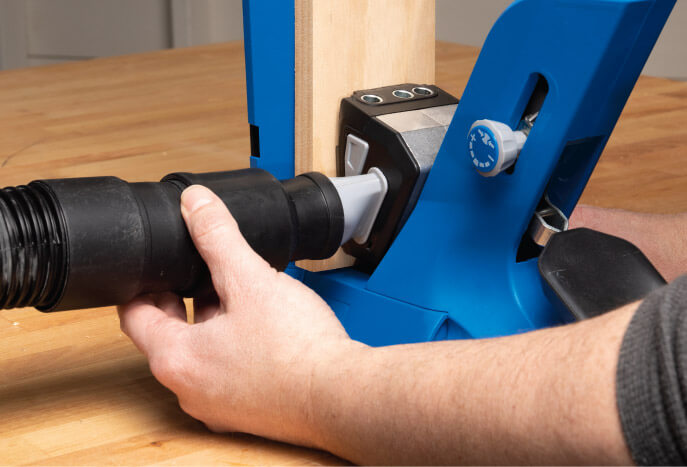 Efficient
Built-in dust collection with vacuum adapter keeps the drill bit clear of excess debris for increased drilling effectiveness and drill bit longevity, and a dust-free workspace.
Quality
Zero clearance, preset drill guides create perfect pocket holes free from tear out.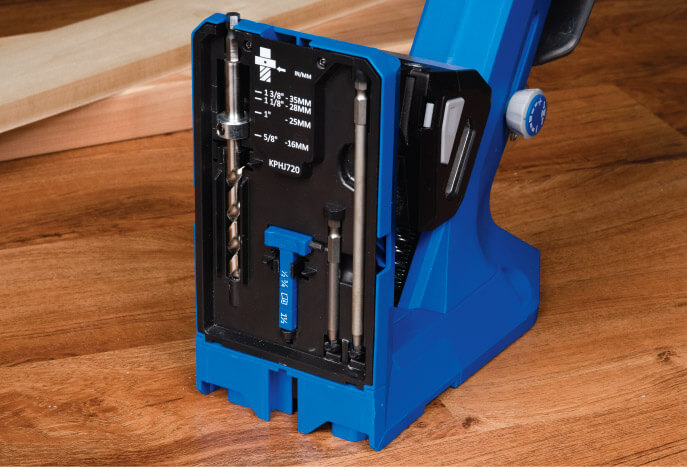 Convenient
Material Thickness Gauge / Hex Wrench, Easy-Set Drill Bit with etched markings, Stop Collar, and driver bits stored on the bottom of the jig to keep your tools close at hand.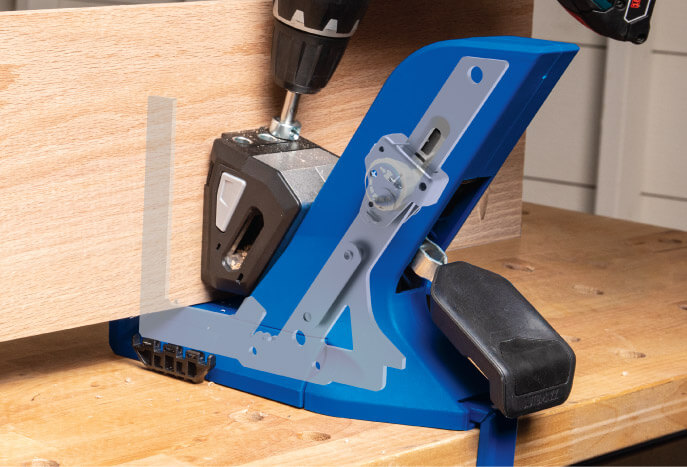 Durable
Steel frame construction, impact-resistant polymer, and hardened steel drill guides for years of dependable use.