XL Pocket-Hole Screws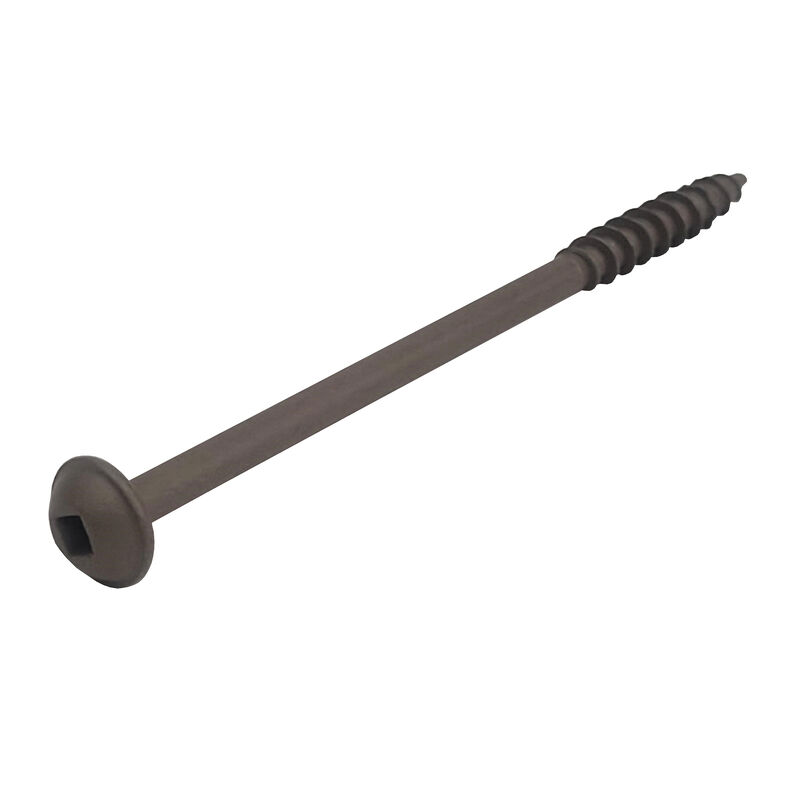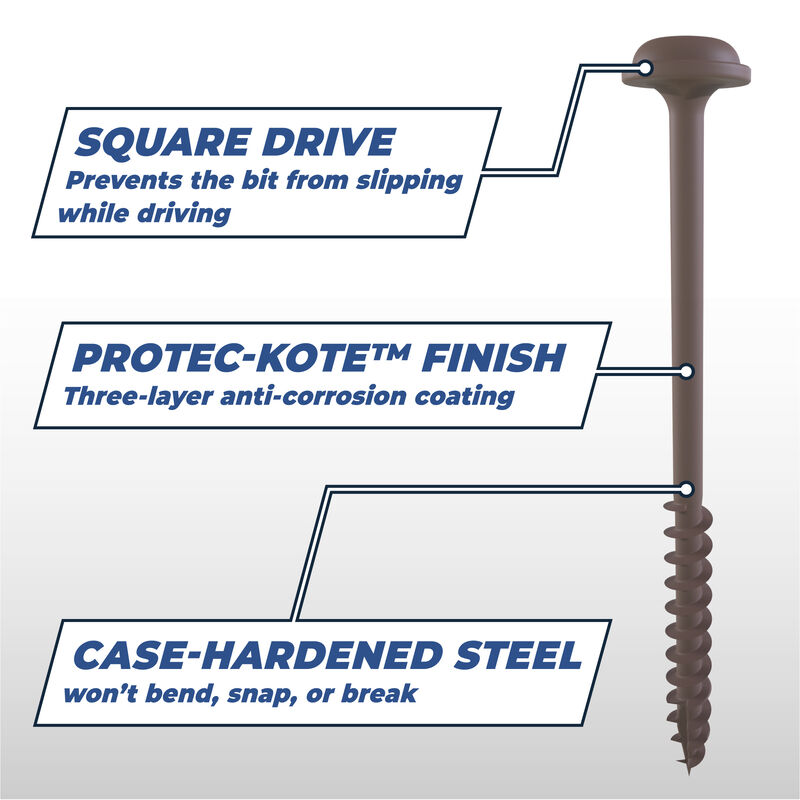 Availability:
Select options above to show availability
XL Pocket-Hole Screws are optimized for use with the Kreg Pocket-Hole Jig® XL, the Kreg Jig HD and 1 1/2" and larger stock. These large 2 1/2"-long #14 hardened-steel screws provide incredible shear-resistance, and have a Protec-Kote™ finish with three anti-corrosion layers for long-term moisture resistance. #3 square driver.
Available in two sizes, one head style and thread, in quantities of 30, 75 and 125. Use our Screw Selector to select the right screw type for your application.
Item
Application
Construction
Dimensions
Compatibility
Includes
SML-C2X250-30
Outdoor
2 1/2" (63mm) long
Hardened Steel with Protec-Kote™ Finish

Optimized for use with the Kreg Jig® HD
Kreg Jig® HD (Heavy-Duty) Drill Bit
Kreg Jig® HD Driver Bit

(30) Kreg Jig® HD Pocket-Hole Screws
SML-C2X250-125
Outdoor
2 1/2" (63mm) long
Hardened Steel with Protec-Kote™ Finish

Optimized for use with the Kreg Jig® HD
Kreg Jig® HD (Heavy-Duty) Drill Bit
Kreg Jig® HD Driver Bit

(125) Kreg Jig® HD Pocket-Hole Screws
SML-C4X400-30
Outdoor
4" (101mm) long
Hardened Steel with Protec-Kote™ Finish

Optimized for use with the Kreg Jig® XL
Kreg Pocket-Hole Jig XL Drill Bit
Kreg Jig® HD
Kreg Jig® HD (Heavy-Duty) Drill Bit
Kreg Jig® HD Driver Bit

(30) Kreg Jig® XL Pocket-Hole Screws
SML-C4X400-75
Outdoor
4" (101mm) long
Hardened Steel with Protec-Kote™ Finish

Optimized for use with the Kreg Jig® XL
Kreg Pocket-Hole Jig XL Drill Bit
Kreg Jig® HD
Kreg Jig® HD (Heavy-Duty) Drill Bit
Kreg Jig® HD Driver Bit

(75) Kreg Jig® XL Pocket-Hole Screws