Shelf Pin Jig 1/4"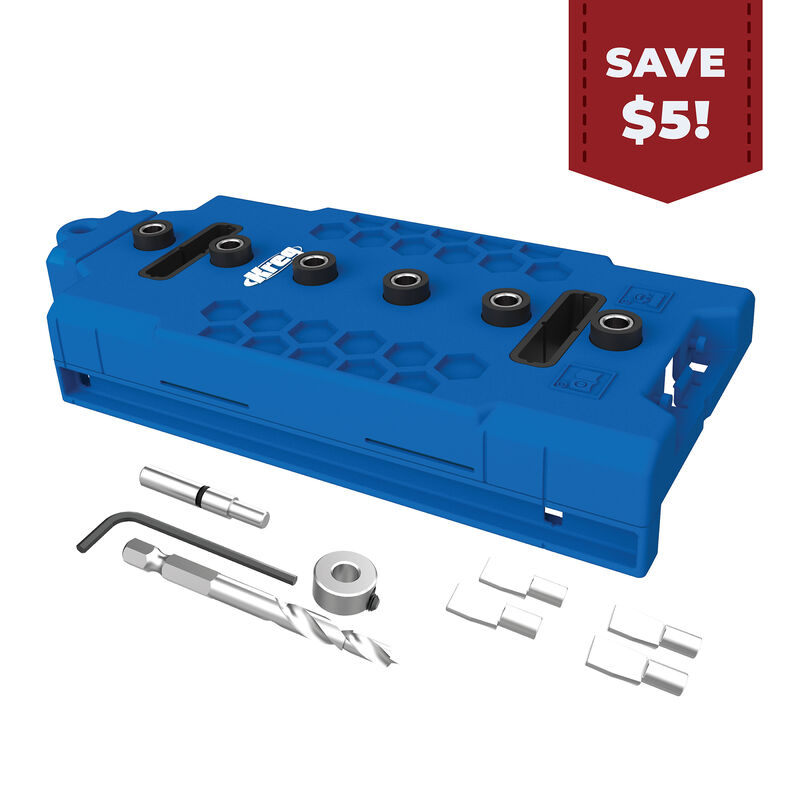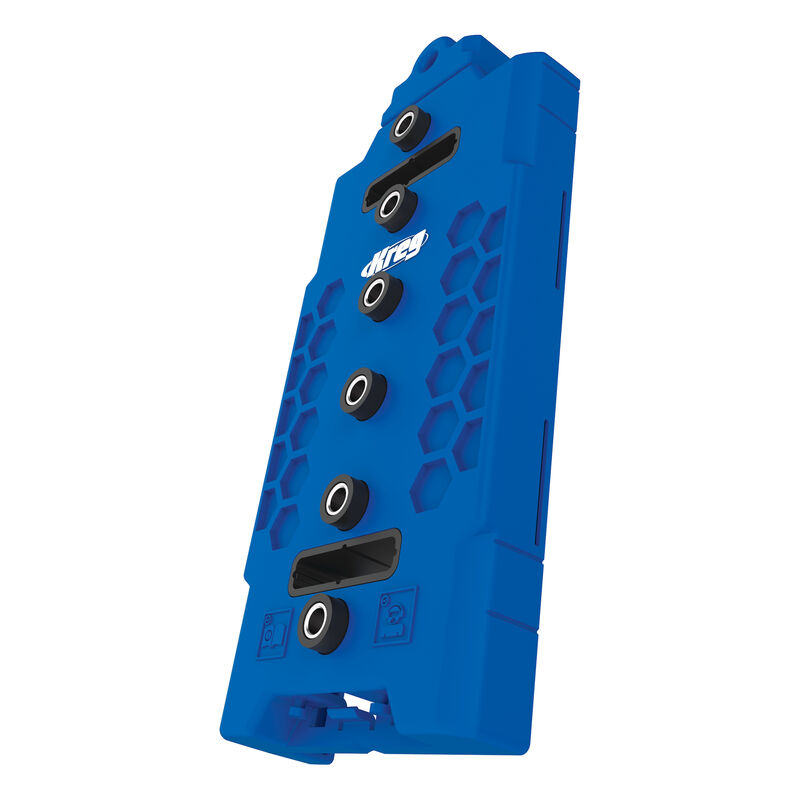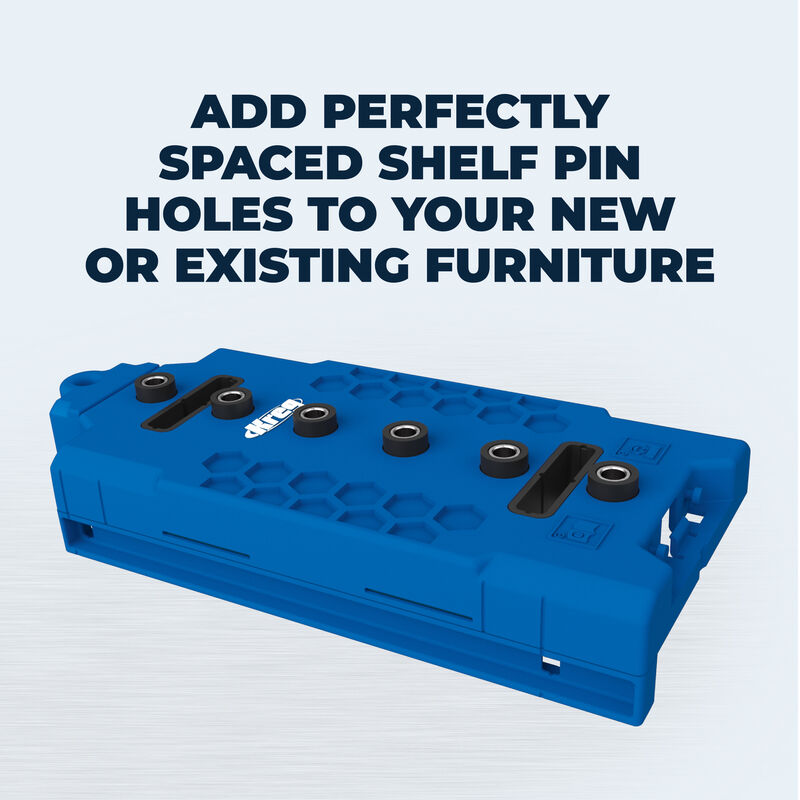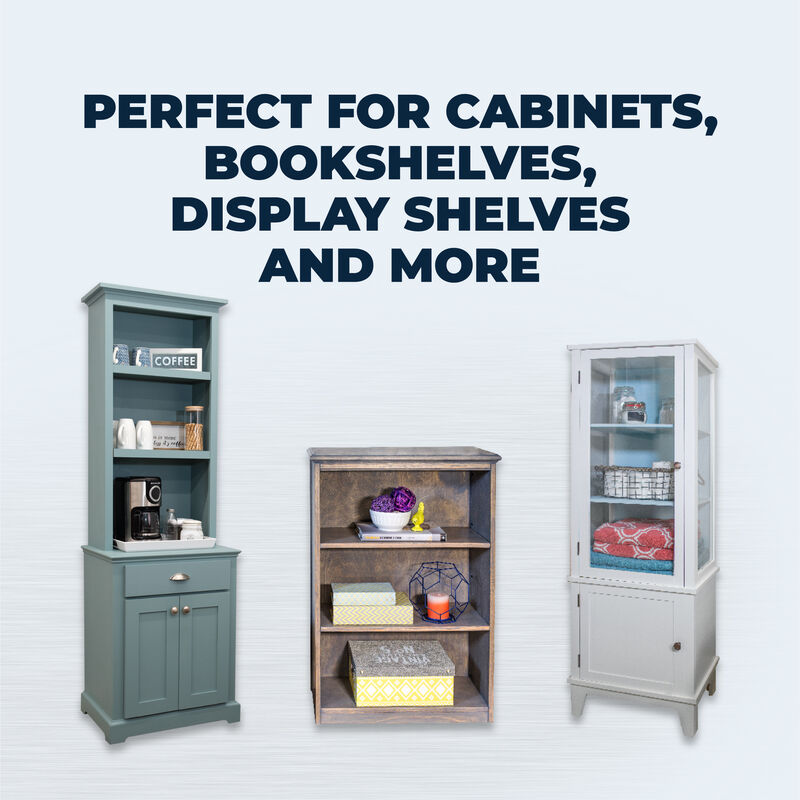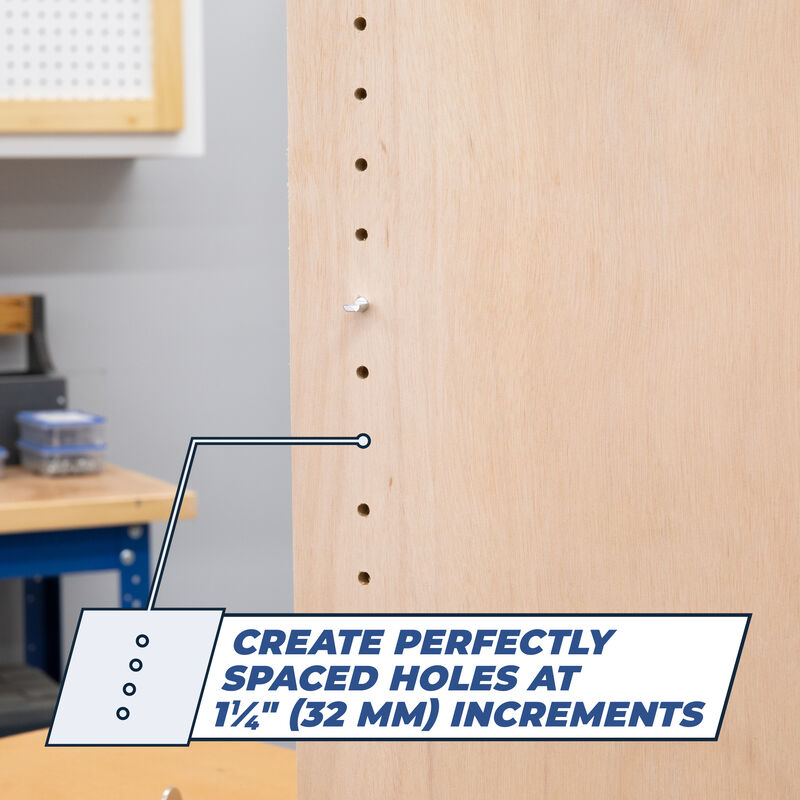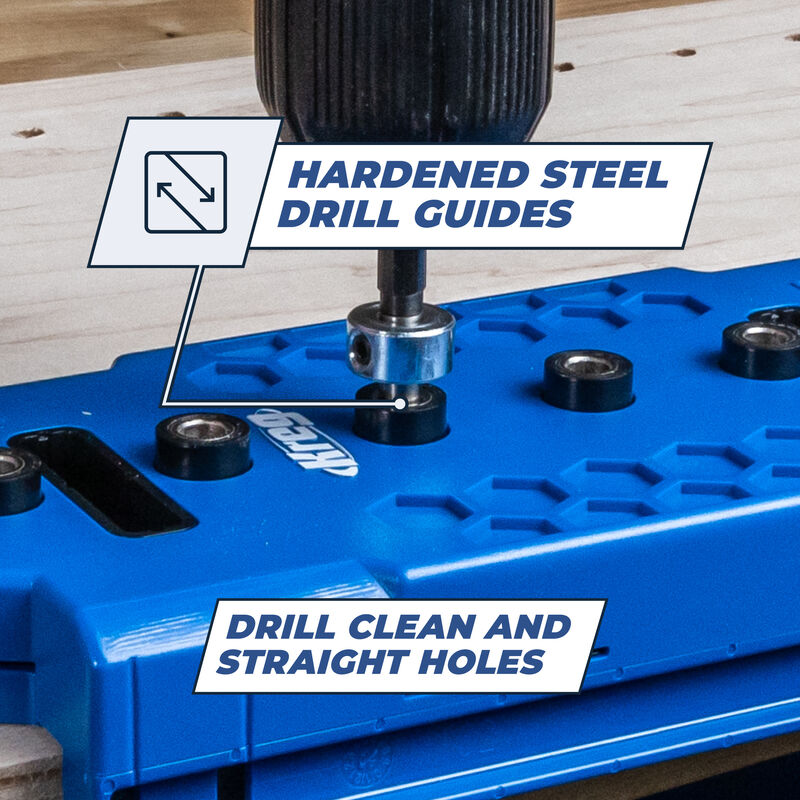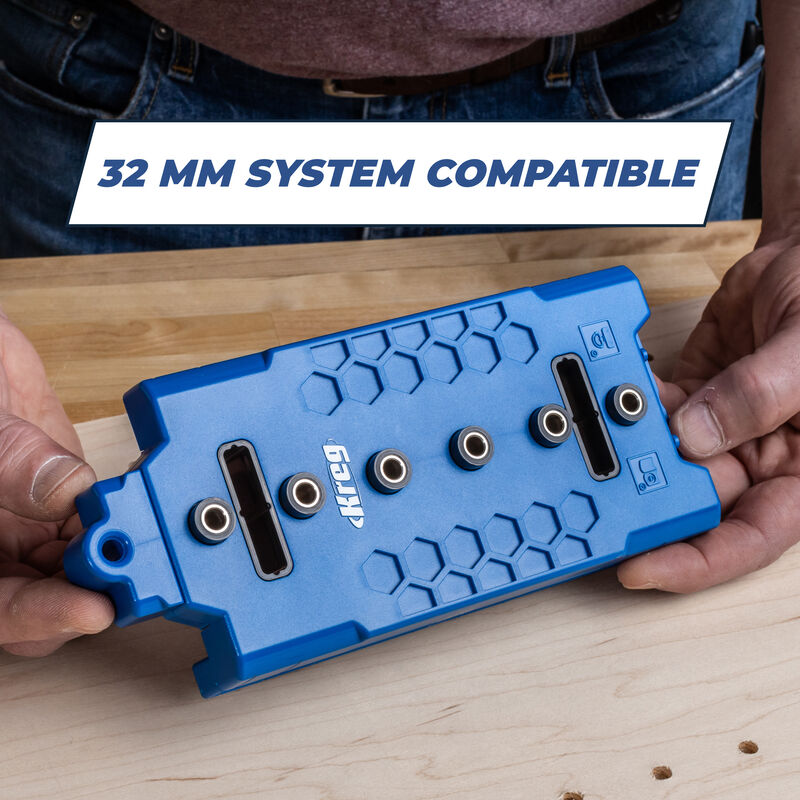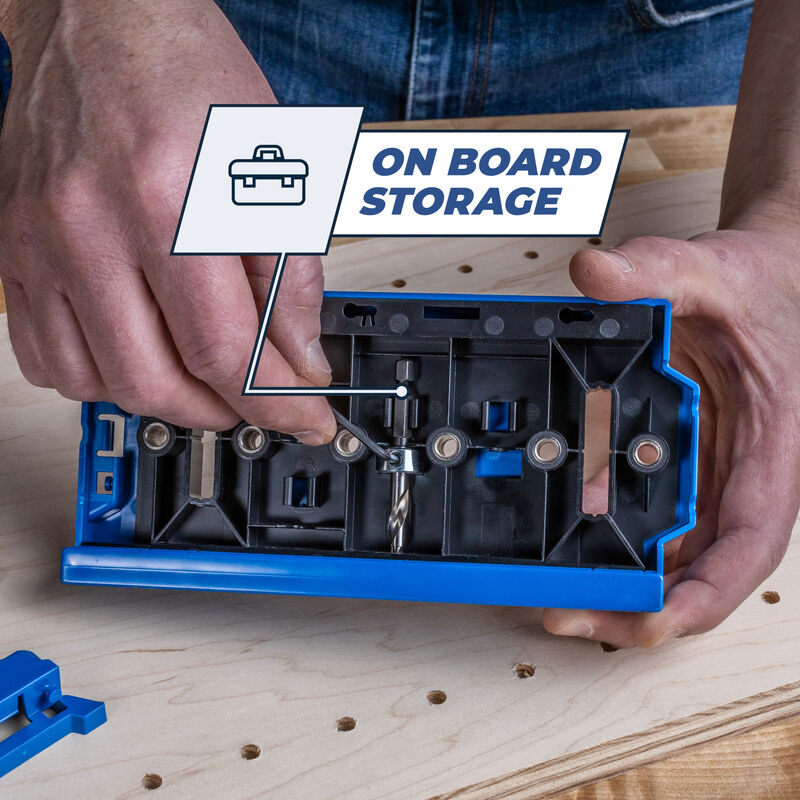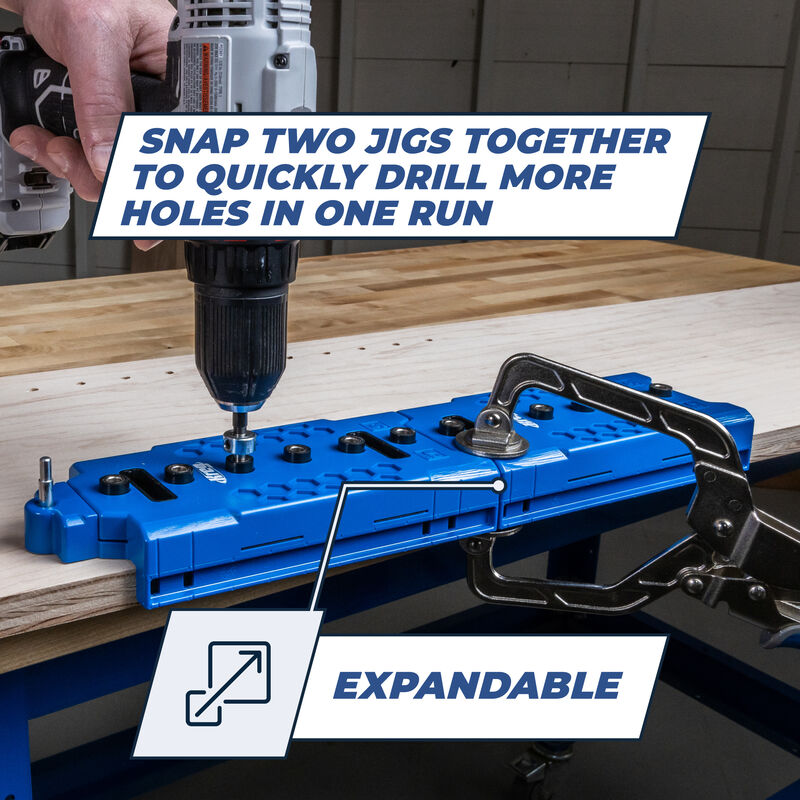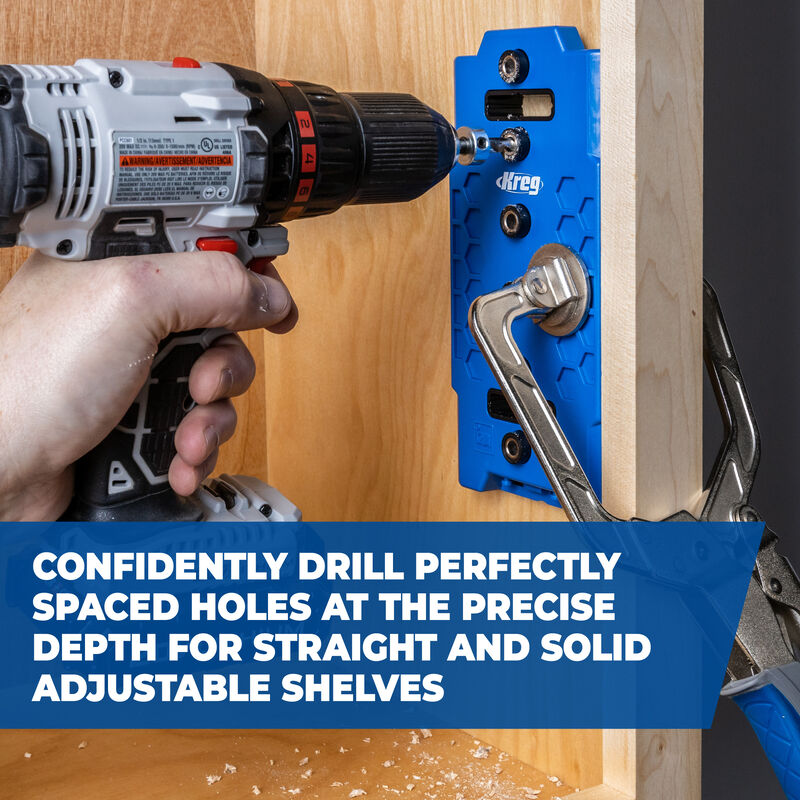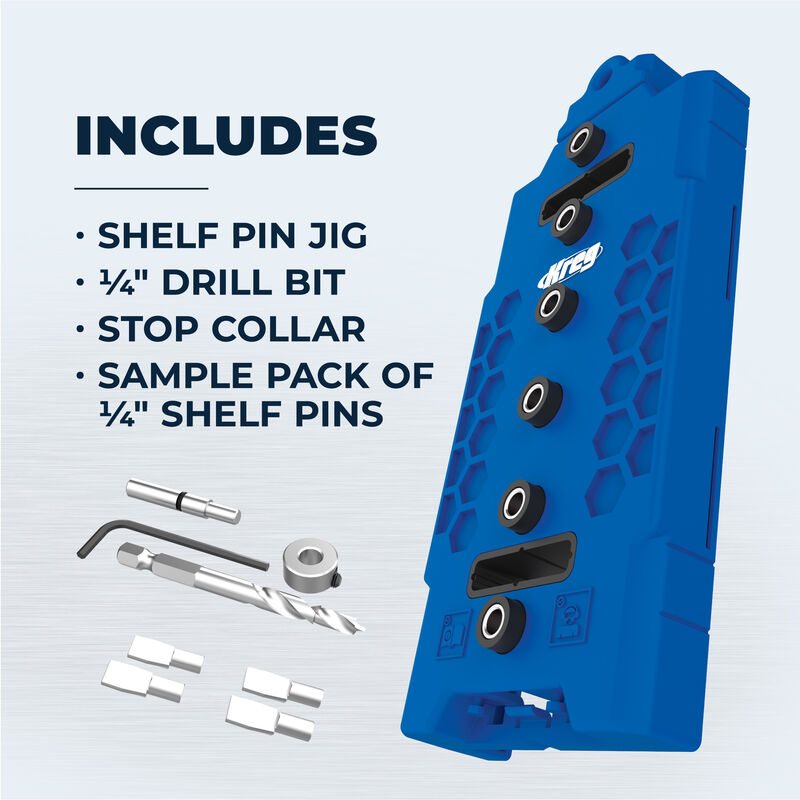 Limited Time Offer
Best Seller
Buy the Shelf Pin Jig 1/4" and get the 1/4" Shelf Pins for Free! Add both items to cart to activate promotion.
Price reduced from

$39.99

to
$34.99
Pairs well with Shelf Pins 1/4"
Create perfectly spaced holes at 1-1/4" (32 mm) increments
Drill clean, precise holes with hardened-steel drill guides
32 mm system compatible for locating hinges and drawer slides
Work confidently with alignment windows for visibility
Snap two jigs together to quickly drill more holes in one run
Keep accessories close by with on-board storage
Add perfectly spaced shelf pin holes to your projects with the Kreg Shelf Pin Jig. Hardened-steel drill guides ensure precision for level, wobble-free shelves. It comes complete with a 1/4" (6mm) high-quality brad-point bit. Drill guides are centered on standard 1 1/4" (32mm) spacing and feature a lifetime warranty.
Whether you're adding shelves to existing furniture, or building from scratch, creating the shelf pin holes is easy. Use the fence to align the jig with the edge of your workpiece for straight, accurate rows. Quickly drill six holes in one setup – or connect a second Shelf Pin Jig to drill longer rows of holes with the same consistent spacing.
The jig also has useful features for installing concealed cabinet hinges and drawer slides in frameless cabinets. Molded-in alignment marks and an indicator window help align mounting screws for hinge plates – set at standard backspacing for a 32mm cabinet system – which also helps with locating the front hole for drawer slide installation.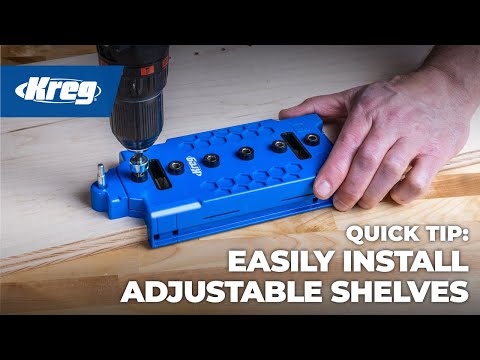 How to simplify installing adjustable shelves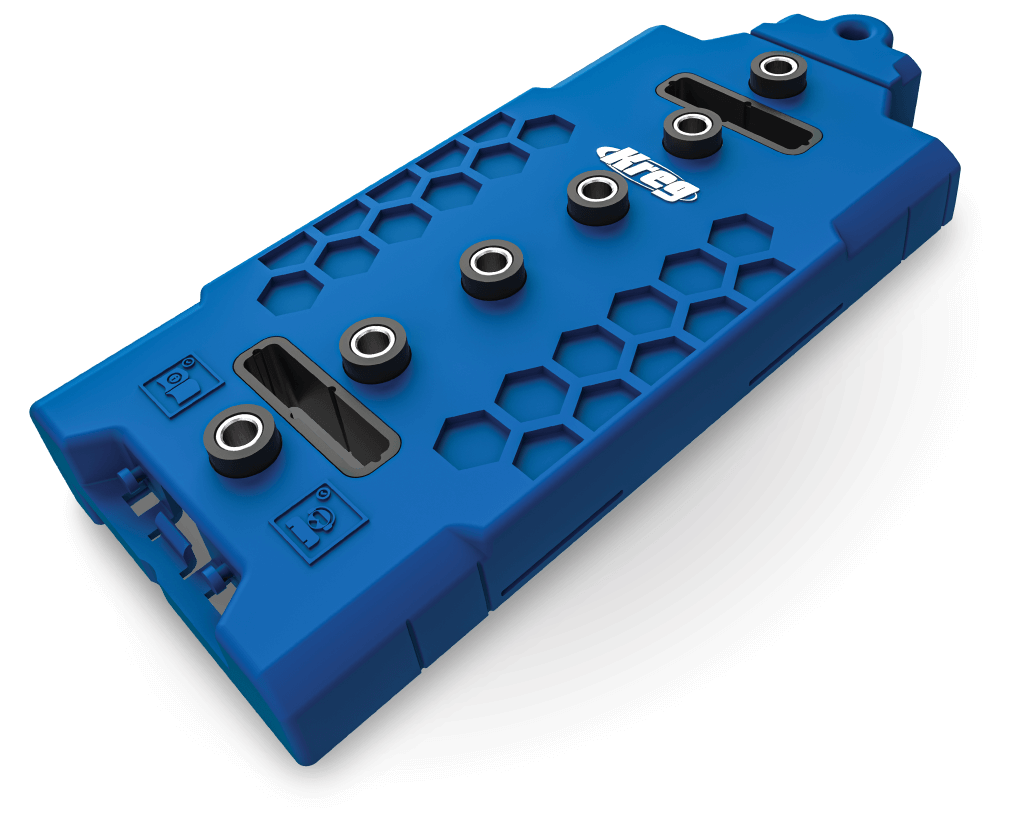 A tool for every task
The most efficient way to make shelf pin holes for adjustable shelves.

Ingenious
Unique solutions to common problems.

Professional quality
Precise, repeatable results every time.

Easy to use
Approachable, intuitive, easy-to-use tools to help eliminate mistakes.

Quick and simple
Simple design for quick setup.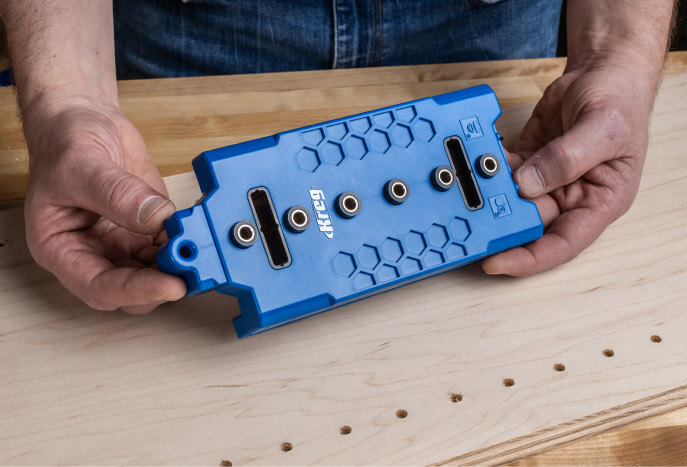 Easy
Creates perfectly spaced holes for level, wobble-free shelves.
Precise
Cams and measuring scale make it easy to set the jig and position the hinge cup precisely.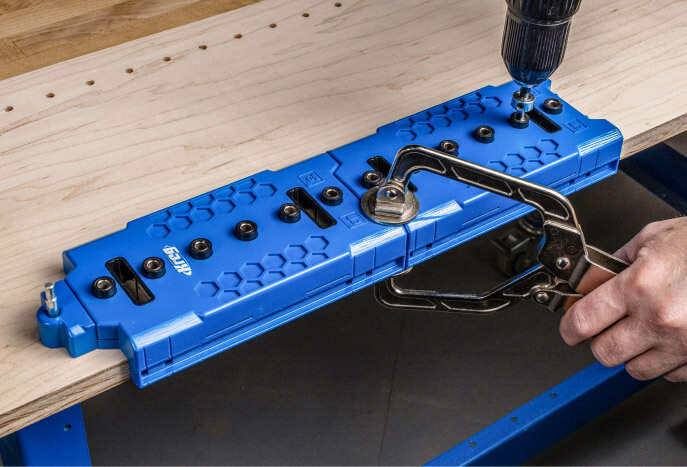 Fast
Expandable design lets you snap two or more jigs together for fast drilling of multiple holes.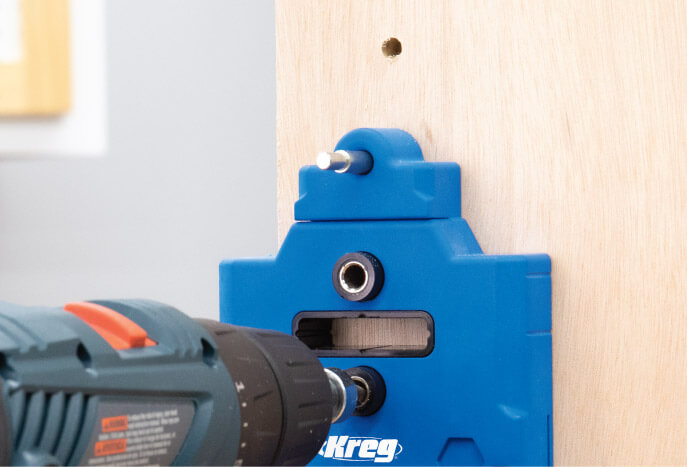 Repeatable
A locating pin lets you confidently move the jig and reference the last hole drilled.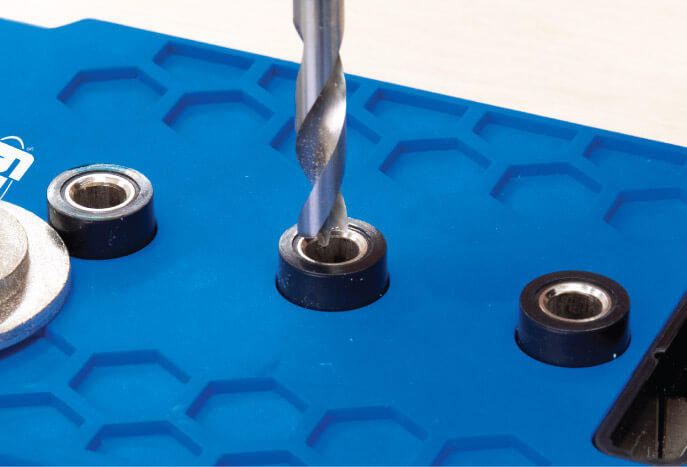 Durable
Hardened steel drill guides for years of dependable, accurate drilling.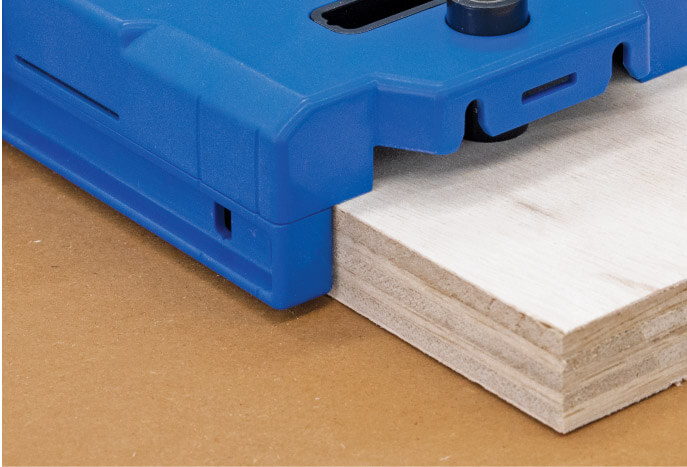 Versatile
A built-in fence aligns with the edge of the workpiece to set the proper. The fence is removable for working inside a case.