Drawer Front Mounting System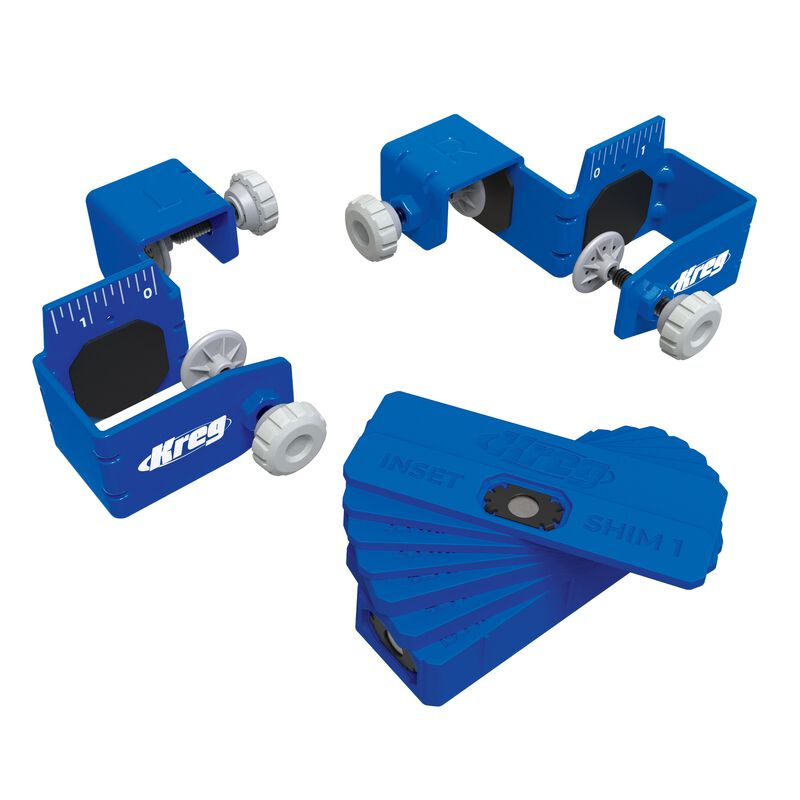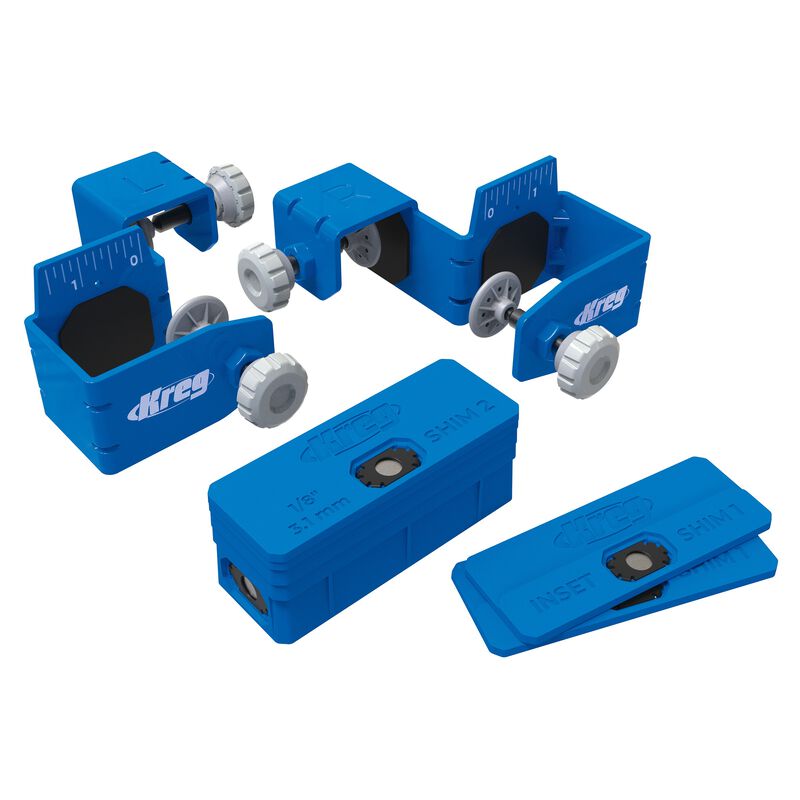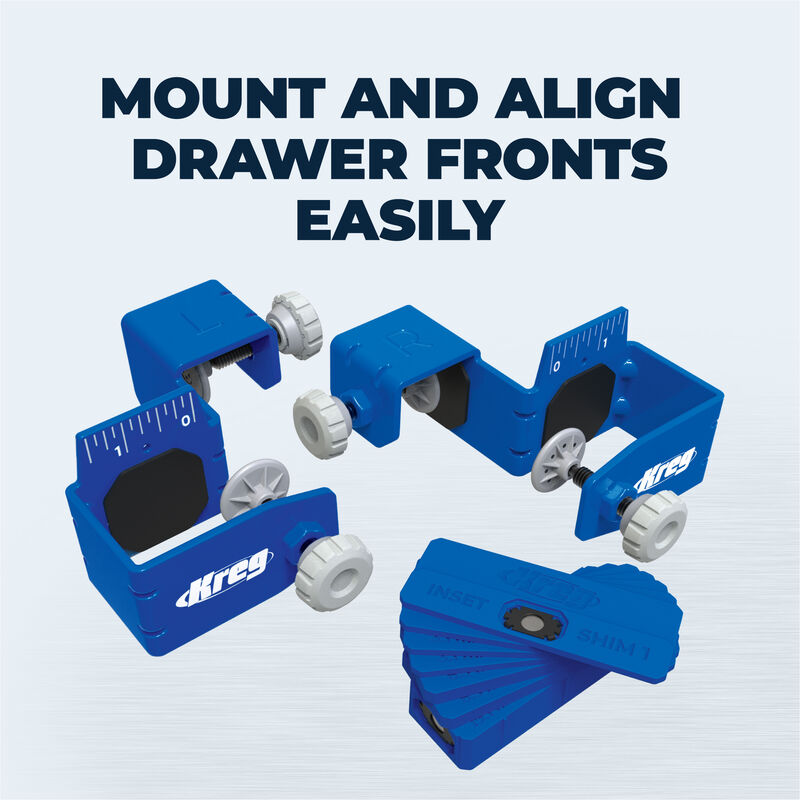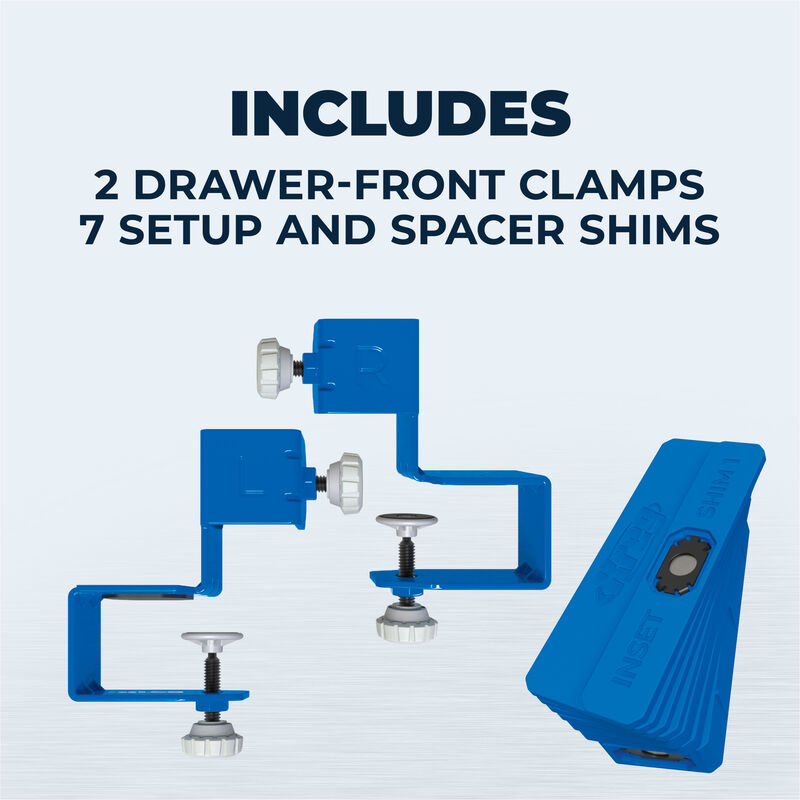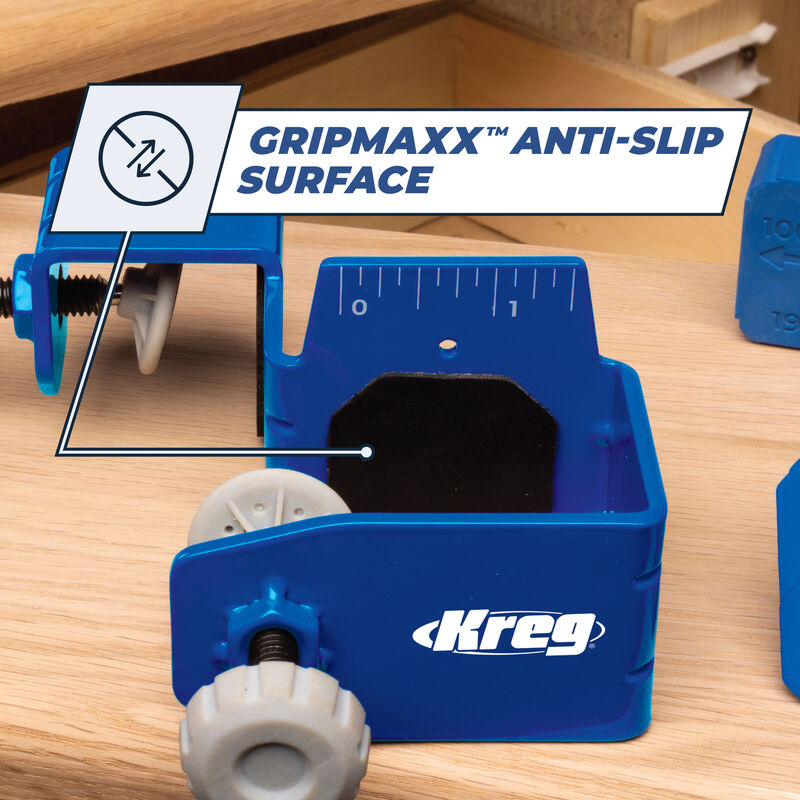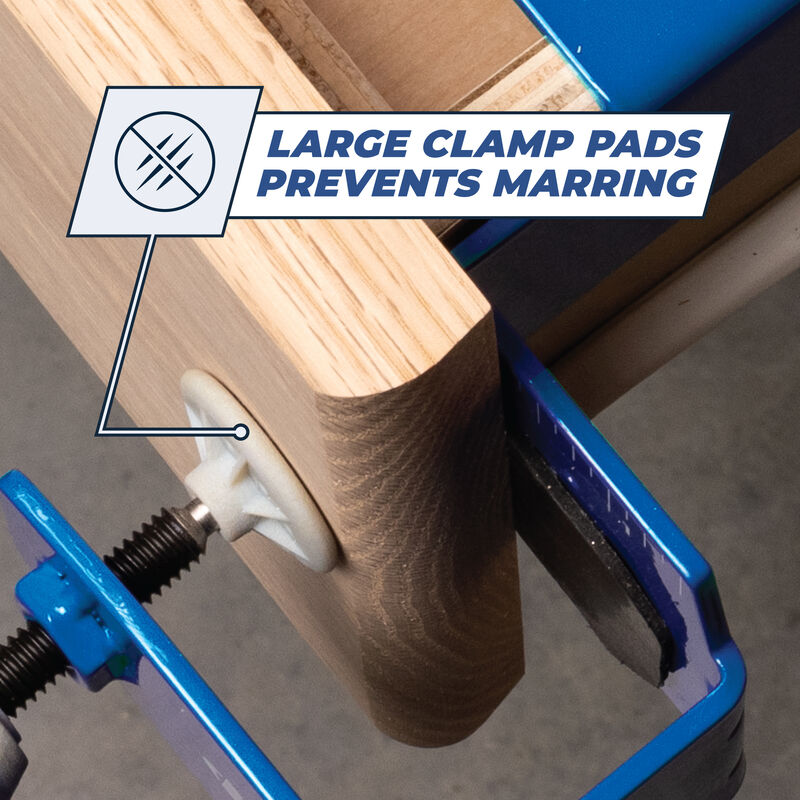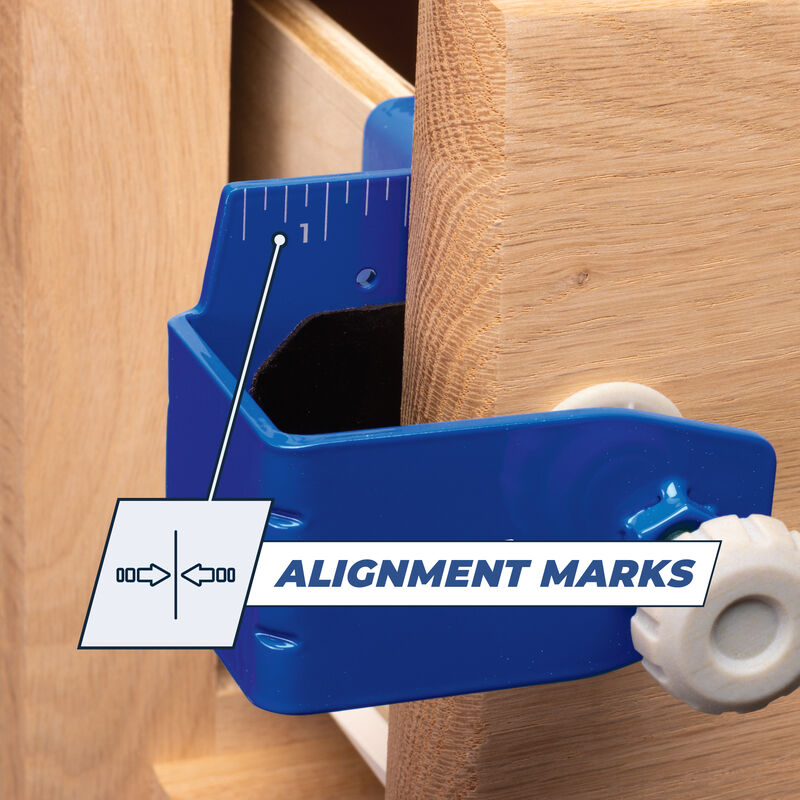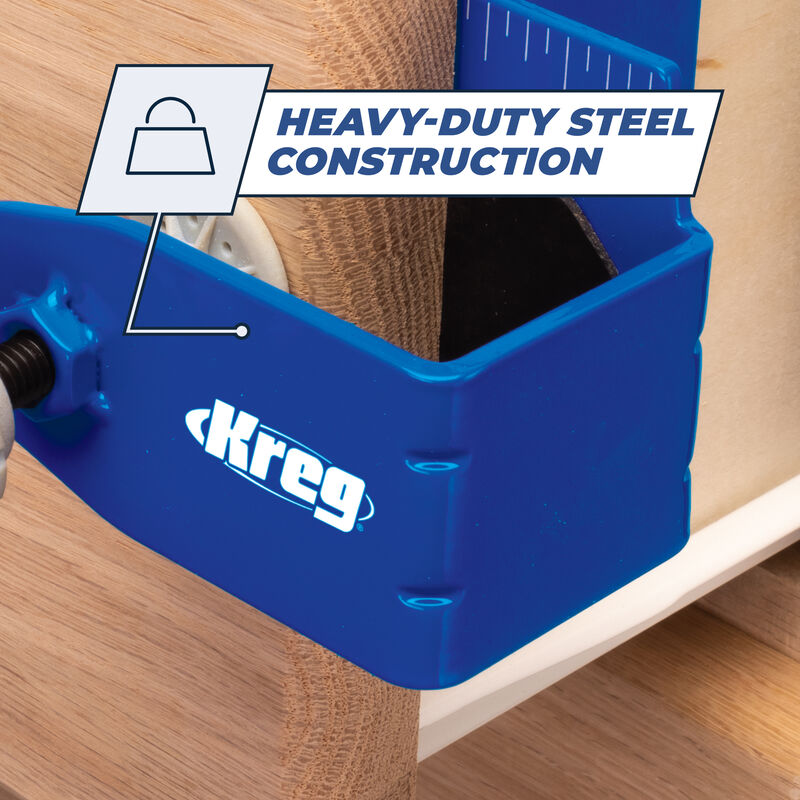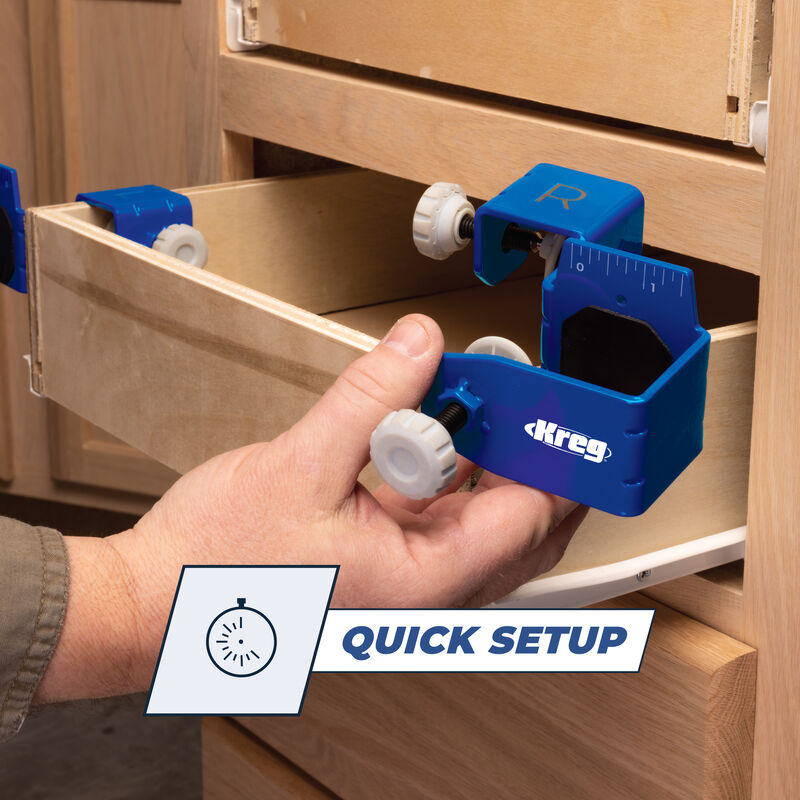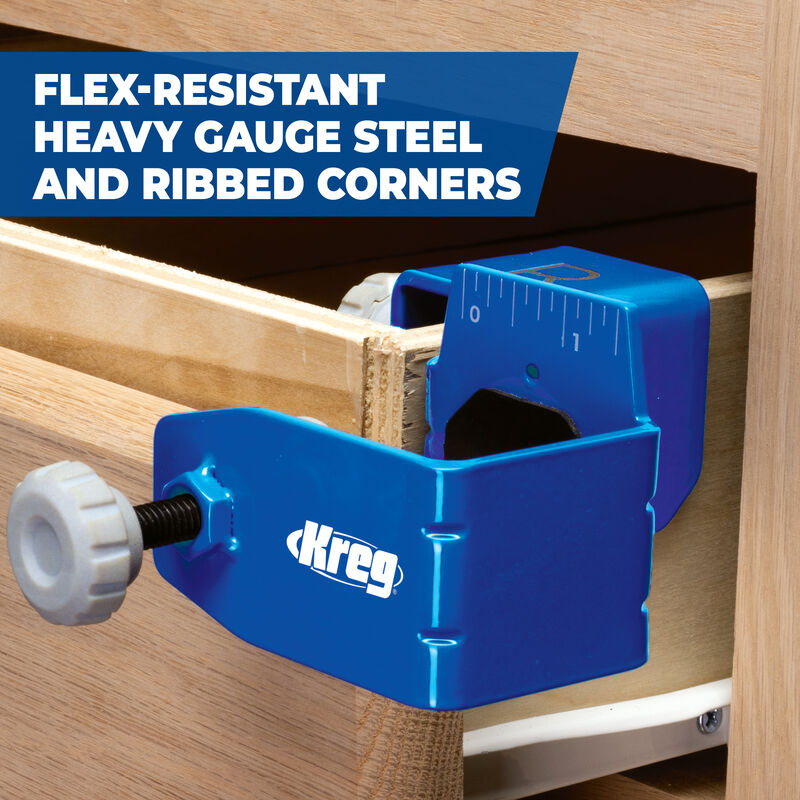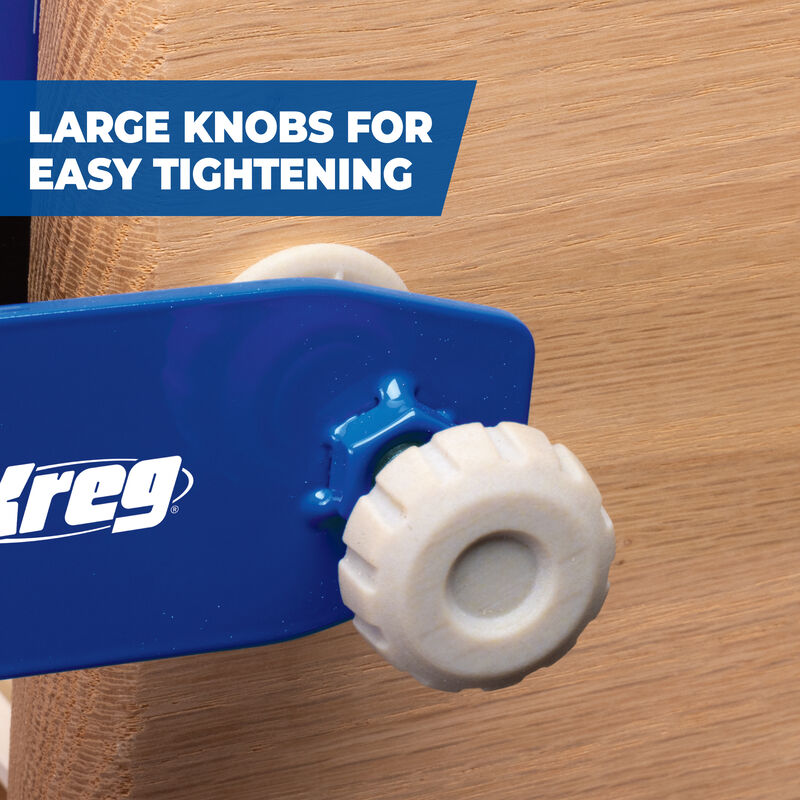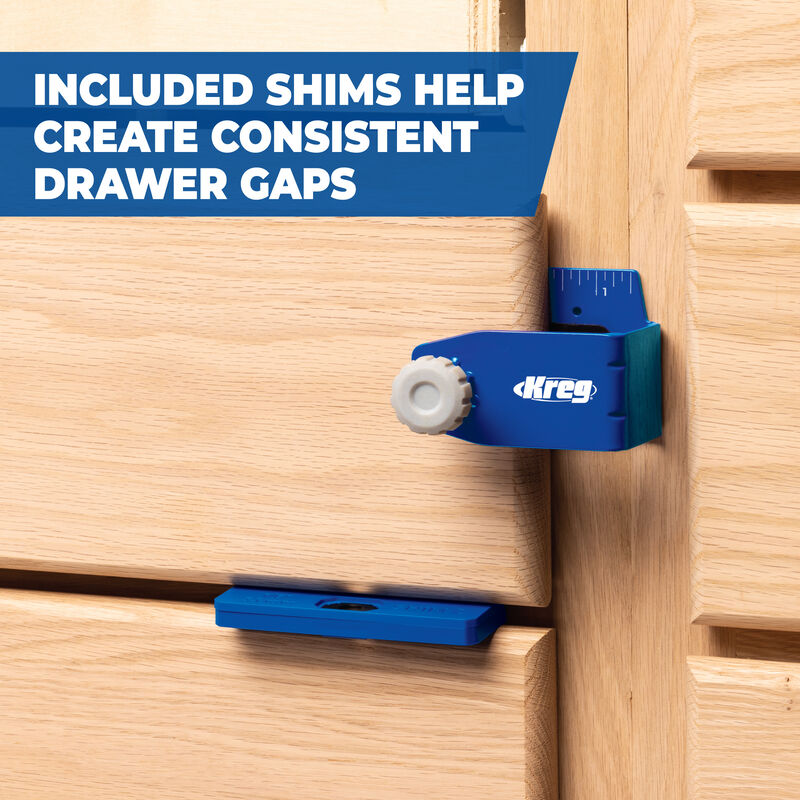 Drawer Front Mounting System
Alignment marks ensure accuracy
GripMaxx™ anti-slip surface
Heavy-duty construction
Quick setup
Thick steel and ribbed corners resist flex
Large knobs for easy tightening
Shims create consistent drawer gaps
Whether you're building from scratch, renovating, or repairing, our Drawer Front Mounting System is the simple, effective way to mount and align drawer fronts. Removing the need to use one hand to hold pieces in place as you work, the thick steel design features large clamp pads, GripMaxx™ anti-slip surface, and ribbed corners to minimize flex and maintain project stability.
adjustability
Allows drawer side overlay up to 1 1/2"
features
Alignment marks ensure accuracy
GripMaxx™ anti-slip surface
Heavy-duty construction
Quick setup
Thick steel and ribbed corners resist flex
Large knobs for easy tightening
Seven Setup and Spacer Shims can be stacked together to help you set consistent gaps and reveals
construction
Clamps: Steel construction with durable plastic polymer knobs
Setup and Spacer Shims: Durable plastic polymer, rare-earth magnets
capacity
Works with drawers that have 3/8" clearance on the sides and drawer front overlays up to 1 1/2" on each side
compatibility
Kreg Drawer Front Mounting Tool
Setup and Spacer Shims
includes
(1) Left Drawer Front Mounting Tool
(1) Right Drawer Front Mounting Tool
(2) 3⁄32" (2.3 mm) inset shims
(2) 1⁄8" (3.1 mm) shims
(2) ¼" (6.3 mm) shims
(1) ¾" (19.1 mm) shim
warranty
3 year limited warranty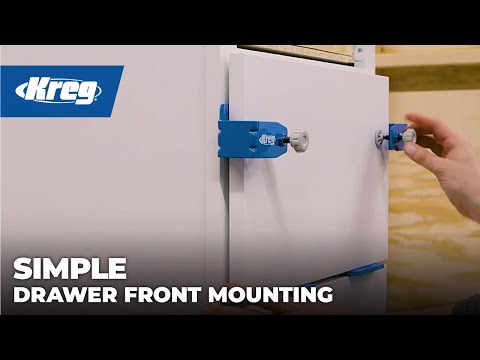 Get to know the Drawer Front Mounting System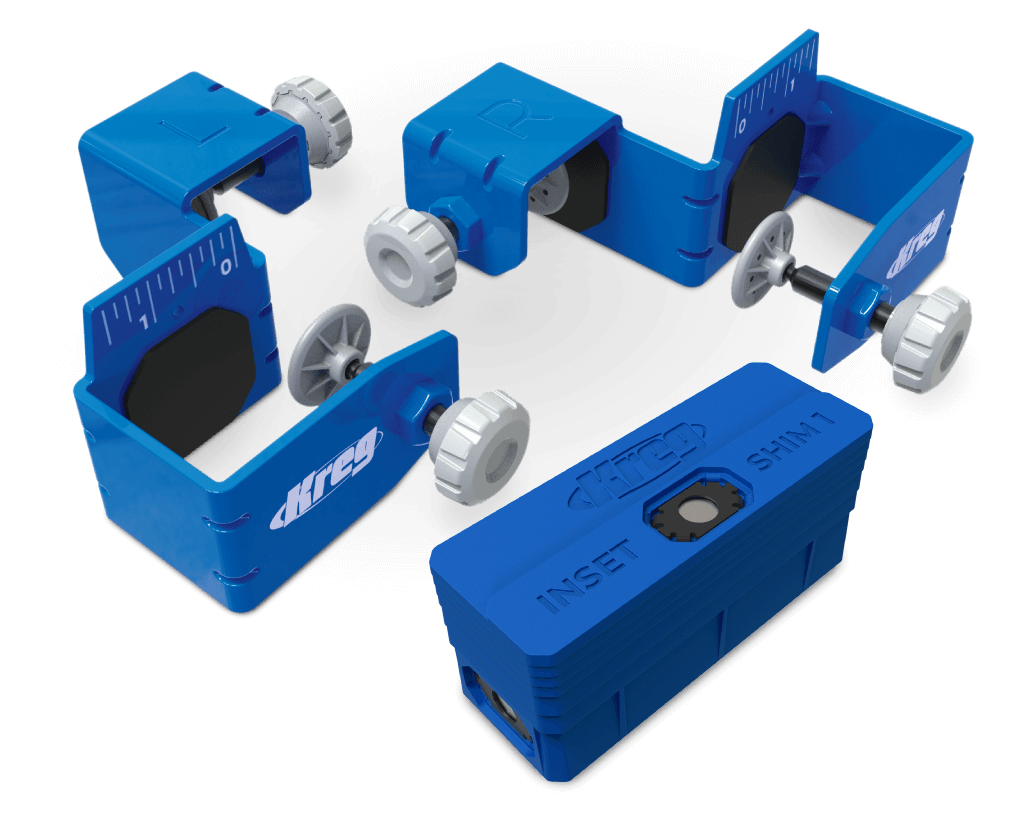 A tool for every task
Mount and align drawer fronts easily, plus set consistent gaps and reveals.

Ingenious
Unique solutions to common problems.

Professional quality
Precise, repeatable results every time.

Easy to use
Approachable, intuitive, easy-to-use tools help eliminate mistakes.

Quick and simple
Simple design for quick setup.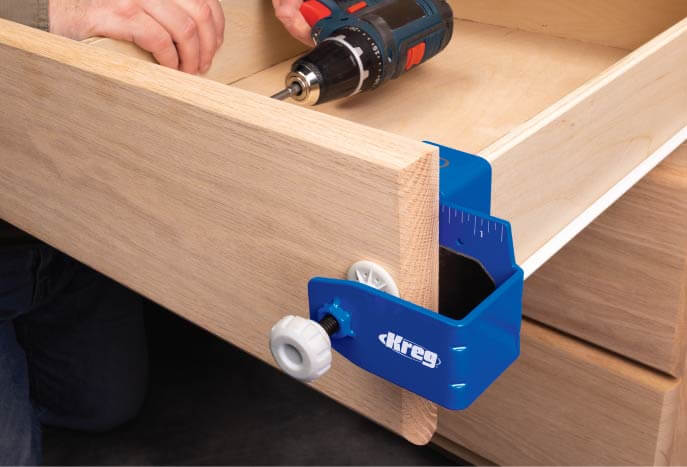 Easy
Mount a drawer front in just three steps: clamp, align, attach.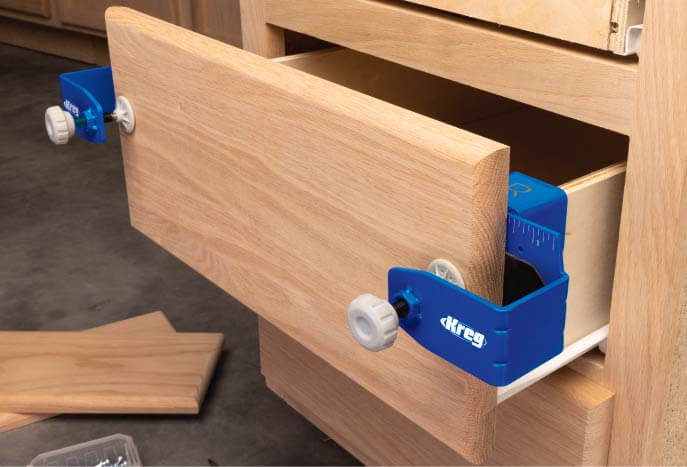 Convenient
Clamps hold the drawer front in place while you attach it.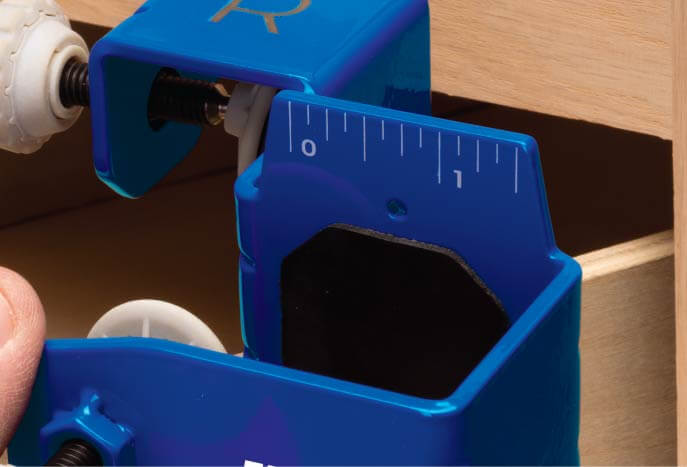 Accurate
Alignment marks ensure correct, consistent placement.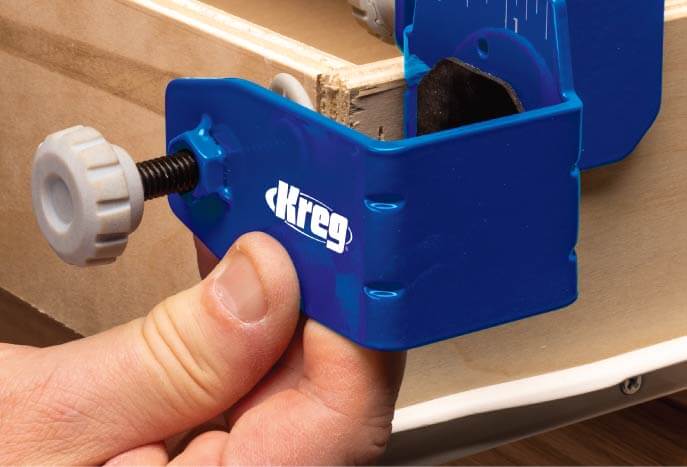 Reliable
Thick steel, ribbed corners resist flex for increased stability.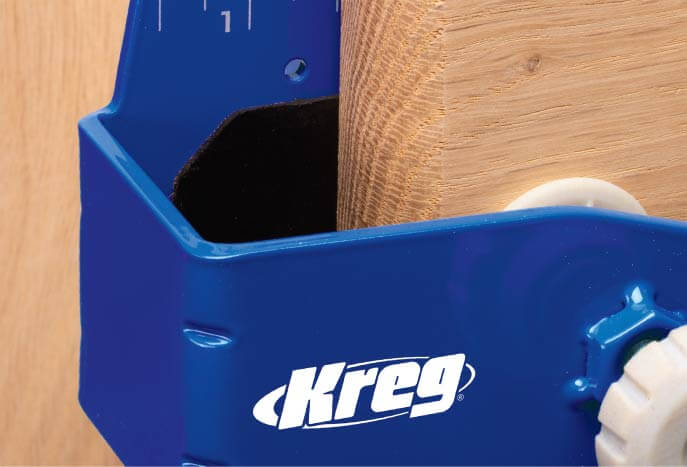 Secure
GripMaxx™ anti-slip material ensures secure clamping, so drawer fronts stay in place during installation.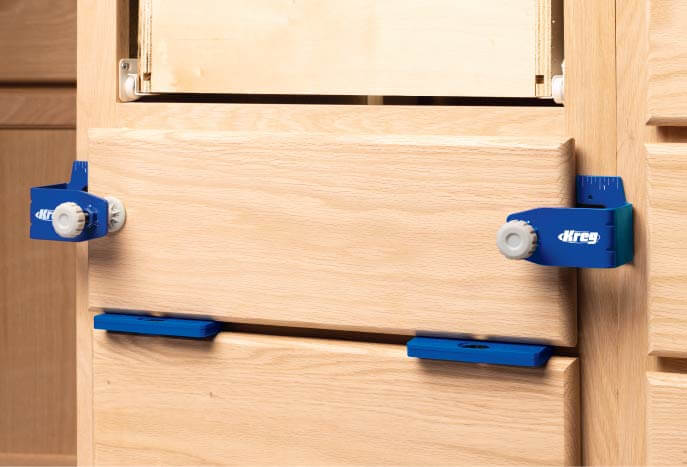 Precise
Fine tune drawer front placement with included Setup and Spacer Shims.