Kreg® Pocket-Hole Jig K4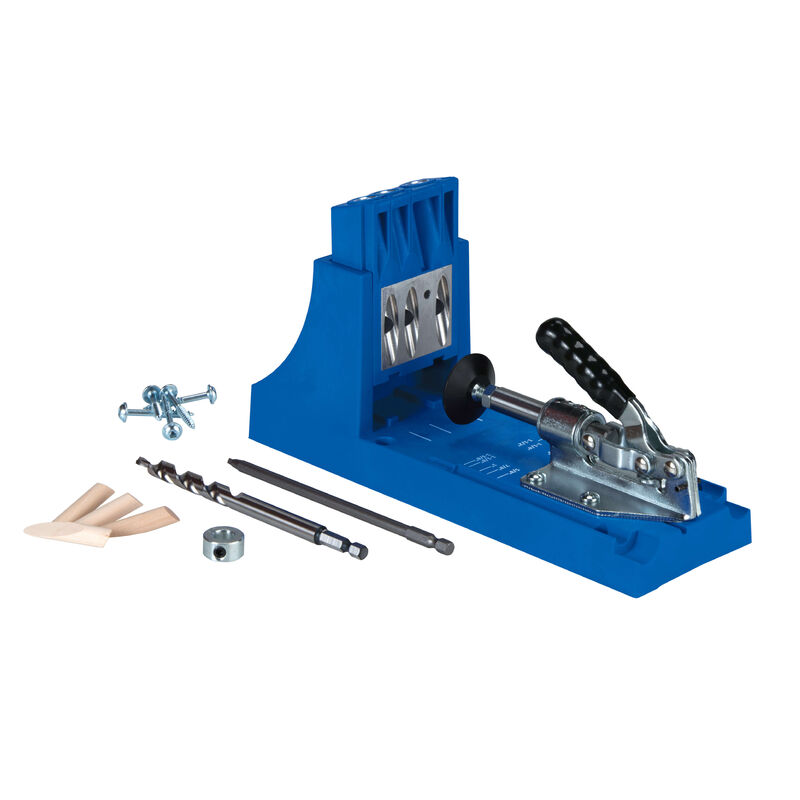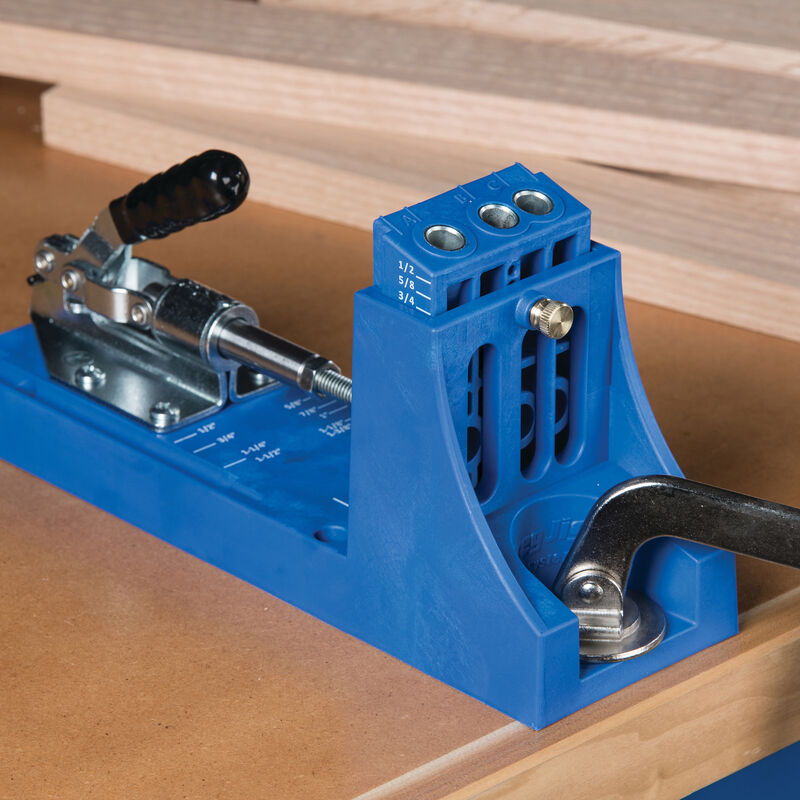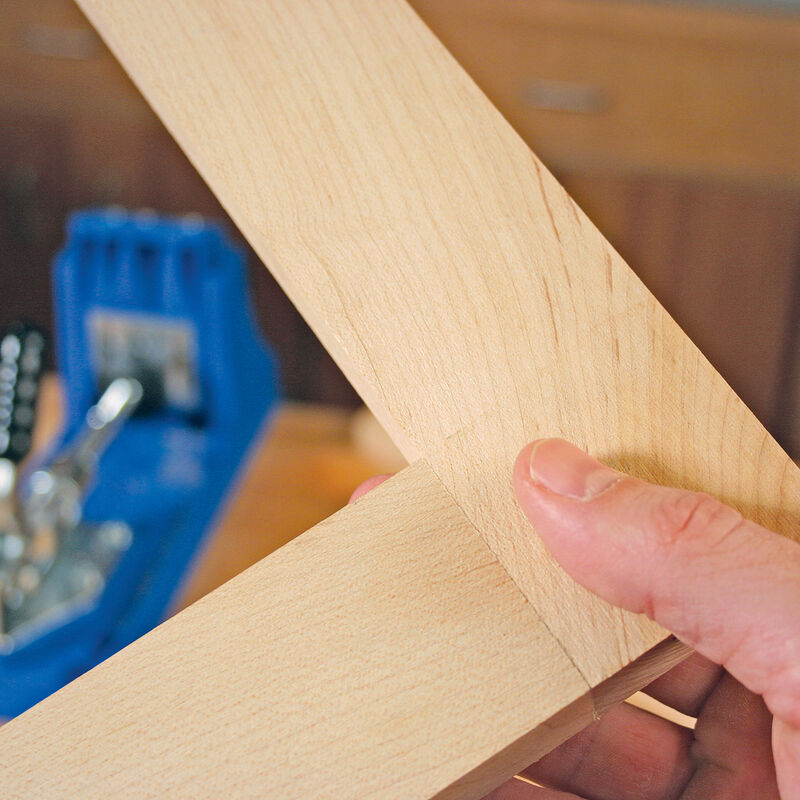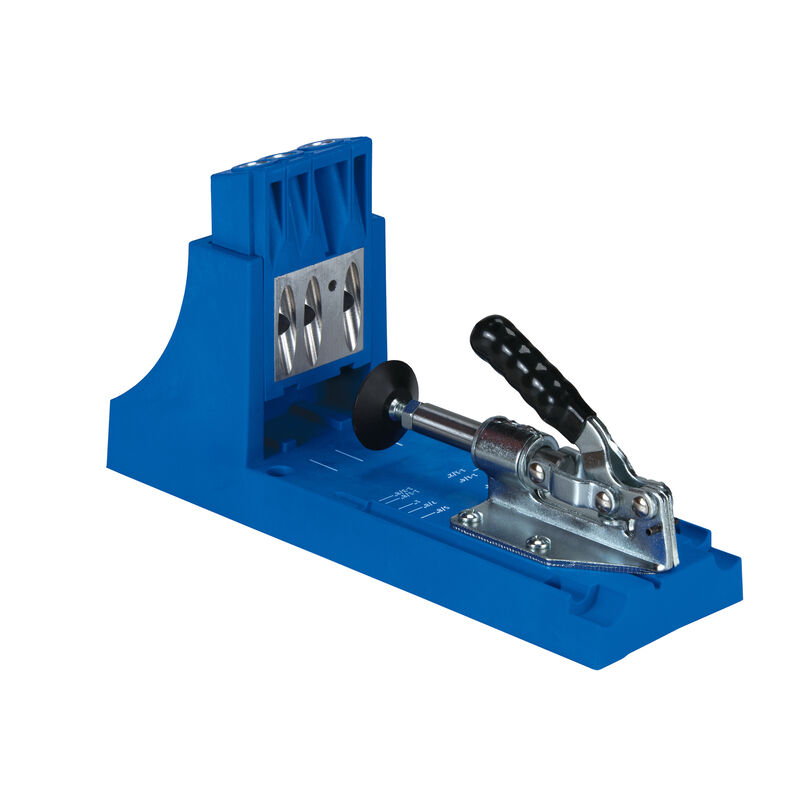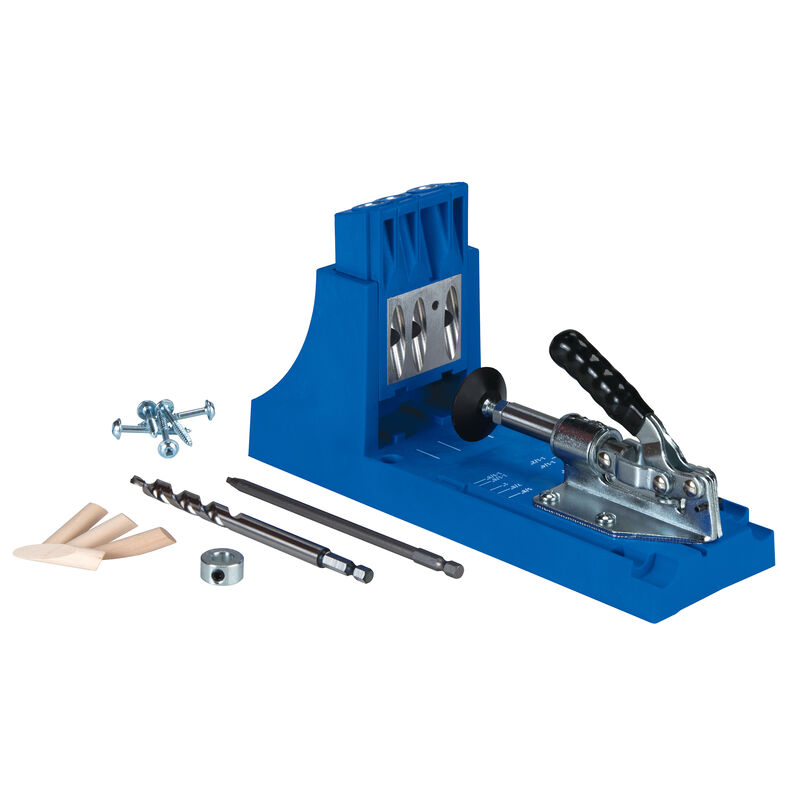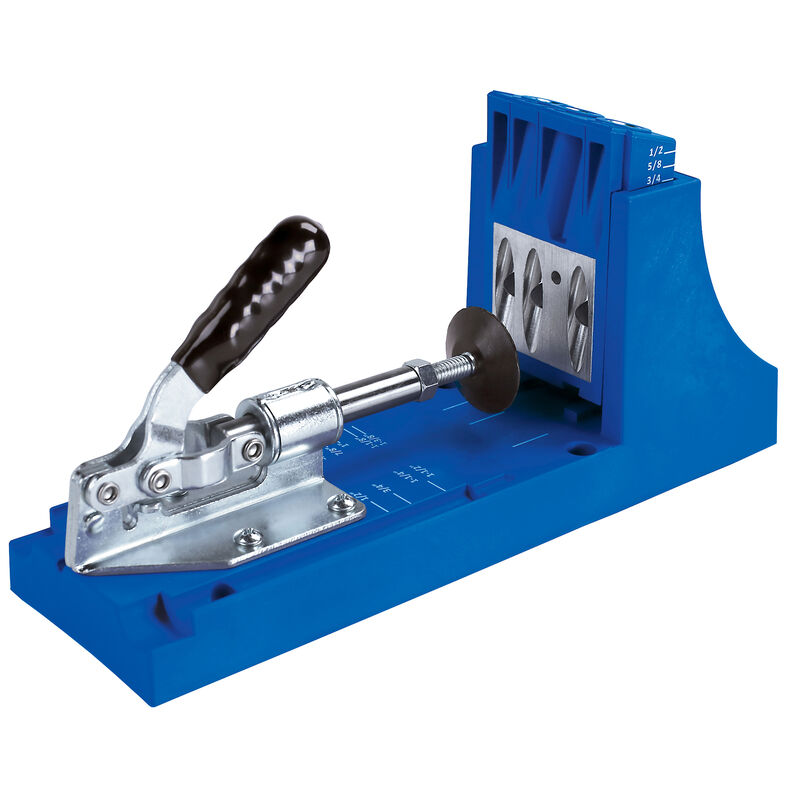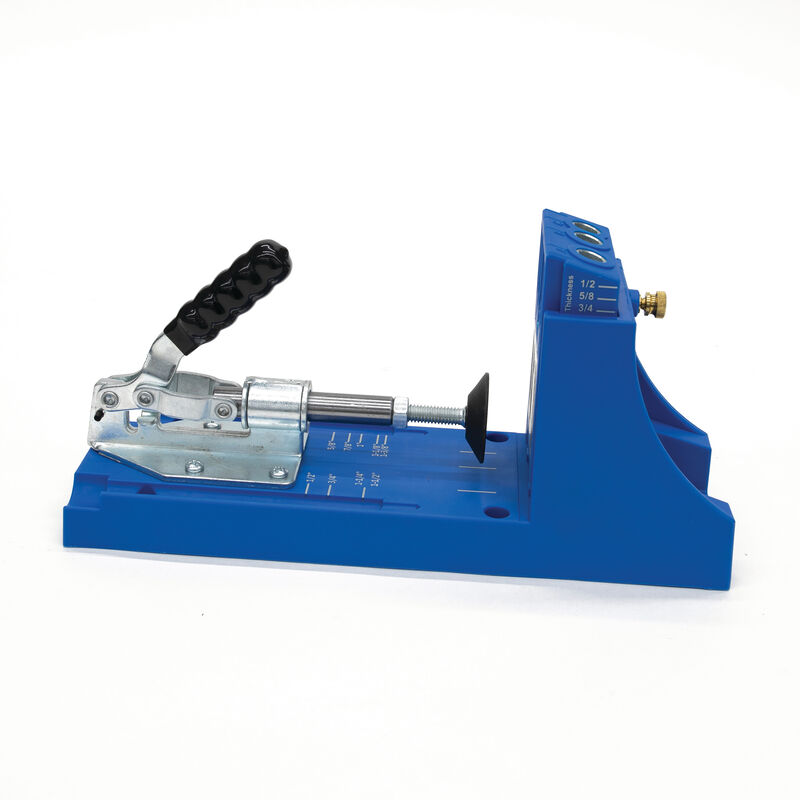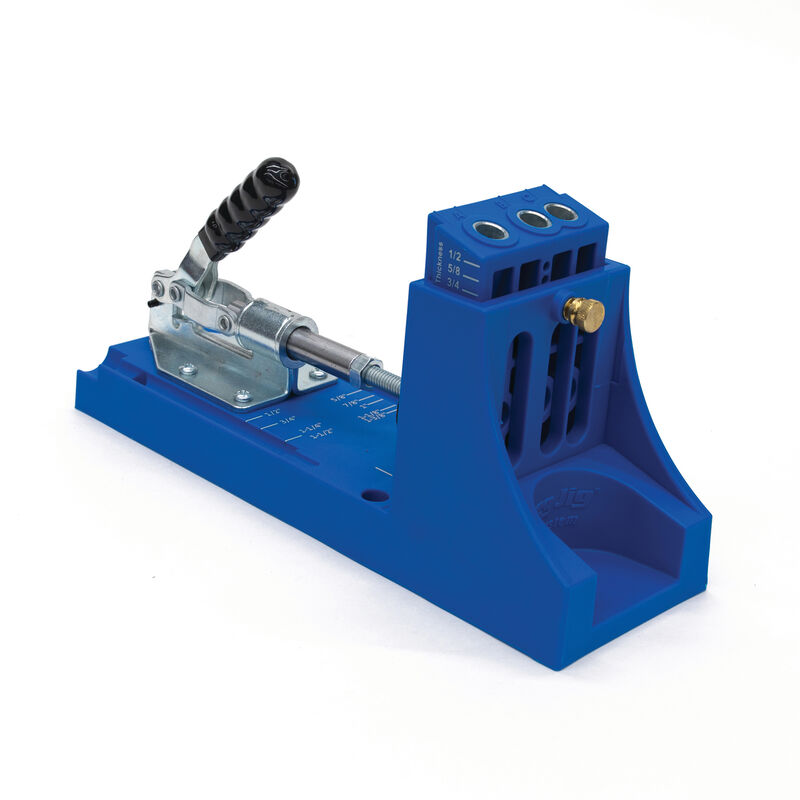 Perfect for do-it-yourselfers and anyone new to Kreg Joinery
Removable Drill Guide for benchtop and portable use
For use with materials from 1/2" to 1 1/2" thick (12-38mm)
Hardened-steel Kreg drill guides feature a lifetime warranty
Removable Drill Guide is great for making home repairs
Wood-chip relief holes keep the drill bit clear of excess wood chips
The easy way to build with wood
The Kreg Pocket-Hole Jig K4 is the perfect choice for do-it-yourselfers and anyone new to pocket-hole joinery. Whether you're building your first set of garage storage shelves or making simple repairs around the house, the Pocket-Hole Jig K4 can help you finish the job in less time, and with far less effort than you ever thought possible. Its simple design gives you the confidence you need to get started, and you'll have your project finished in no time with joints as easy as "Drill. Drive. Done!"
3-Hole drill guide with hardened-steel core
The 3-hole Drill Guide lets you make perfectly placed pocket holes in a wide variety of material widths and thicknesses — from 1/2" to 1 1/2" in 1/8" increments. Every Kreg® Drill Guide features a hardened-steel core that carries a lifetime guarantee. The core shrouds the bit and supports the workpiece through 100% of the drill-stroke, resulting in minimal bit deflection, reduced tear-out, and a clean, pluggable pocket hole.
Large clamping recess
The large clamping recess makes it easy to secure your jig to your workbench using Kreg multipurpose Face Clamps or any common bar clamp or C-clamp.
Sturdy toggle-clamp
The K4's rear-mounted clamp design has been around since the first Kreg Pocket-Hole Jig. Its proven design offers incredible rigidity and uncompromising workpiece holding strength. Adjustments are as easy as releasing the locknut and rotating to the correct setting.
Glass-reinforced nylon body
The blue body of every Pocket-Hole Jig K4 is made from a heavy-duty, glass-reinforced nylon. This unique composite material offers the resiliency and flexibility you need, with the strength and durability Kreg customers have come to expect.
Superior angle
Unlike competing jigs with a shallower angle of approach, the K4 features an optimized drilling angle, specifically designed to increase driving efficiency and minimize the overall size of the pocket hole. The result is a compact pocket hole, less than 1 1/2" in size.
Wood-chip relief
The Pocket-Hole Jig K4 includes one wood-chip relief hole for every Drill Guide hole to keep the drill bit clear of excess wood chips, minimizing drill-torque, increasing the longevity of your drill bits, and allowing you to complete a perfect pocket hole in just one plunge.
features
Adjustable, removable drill guide
Hardened-steel drill guides
construction
Glass-filled nylon, polymer, steel
adjustability
9/16", 7/8", 1 7/16" hole spacing
Adjustable clamp pad
Adjustable drill-bit stop collar
capacity
Materials from 1/2" to 1 1/2" thick (12-38mm)
compatibility
Kreg Pocket-Hole Screws
Kreg Pocket-Hole Plugs
Micro-Pocket Drill Guide
Kreg Jig HD
Easy-Set Drill Bit
includes
(1) Pocket-Hole Jig K4
(1) stepped drill bit
(1) 6" square-drive bit
(1) screw and plug sample pack
Owner's Manual
warranty
Lifetime drill-guide warranty