Adaptive Cutting System Master Kit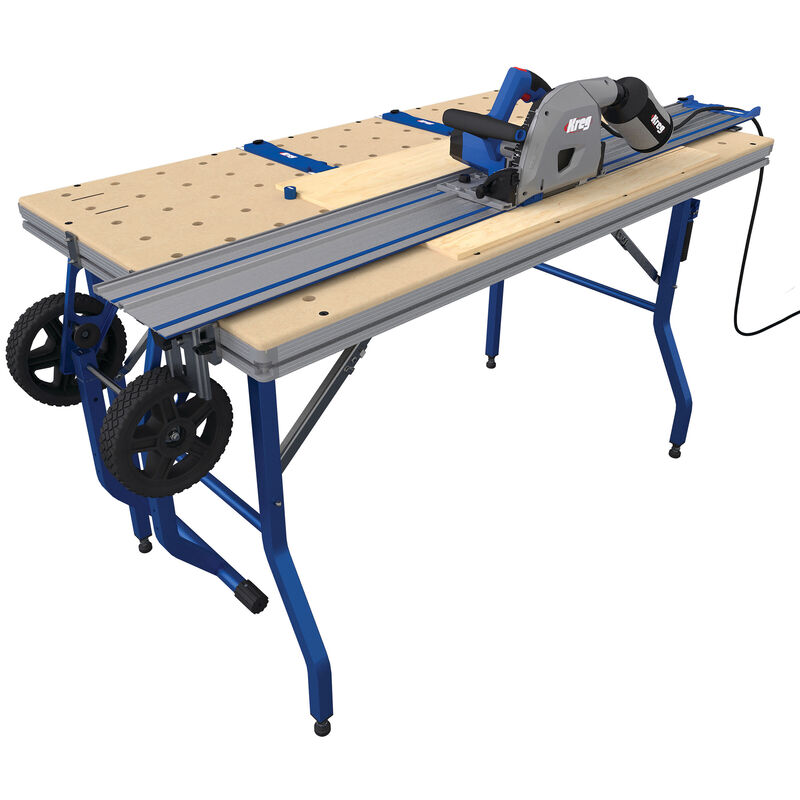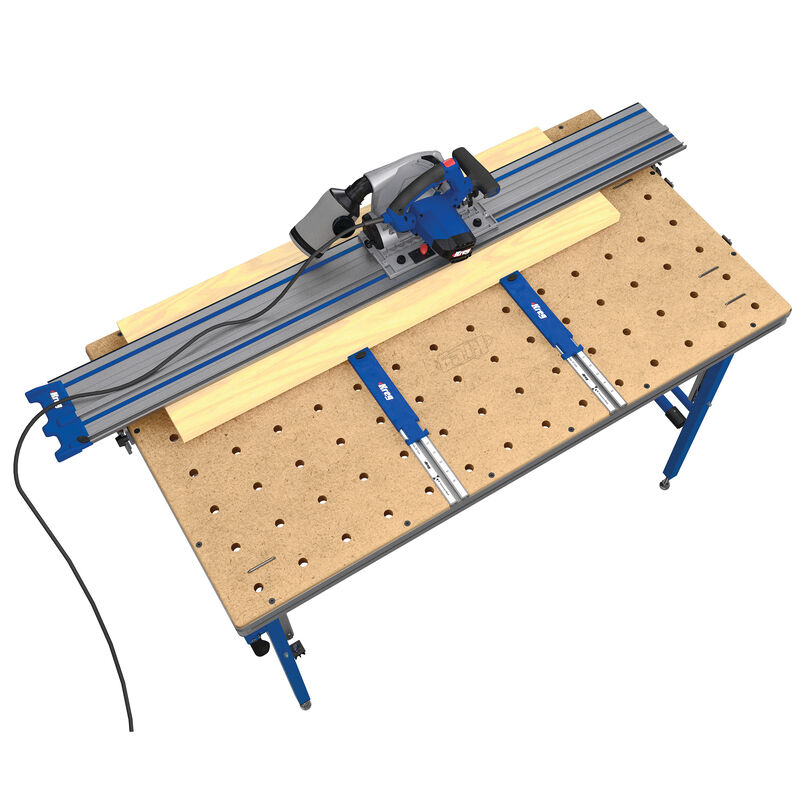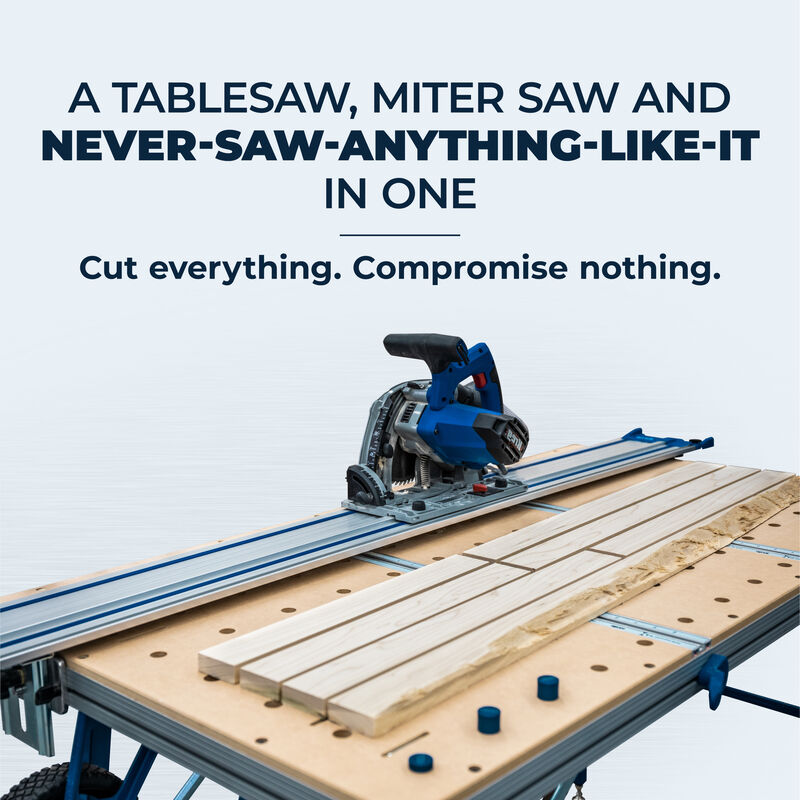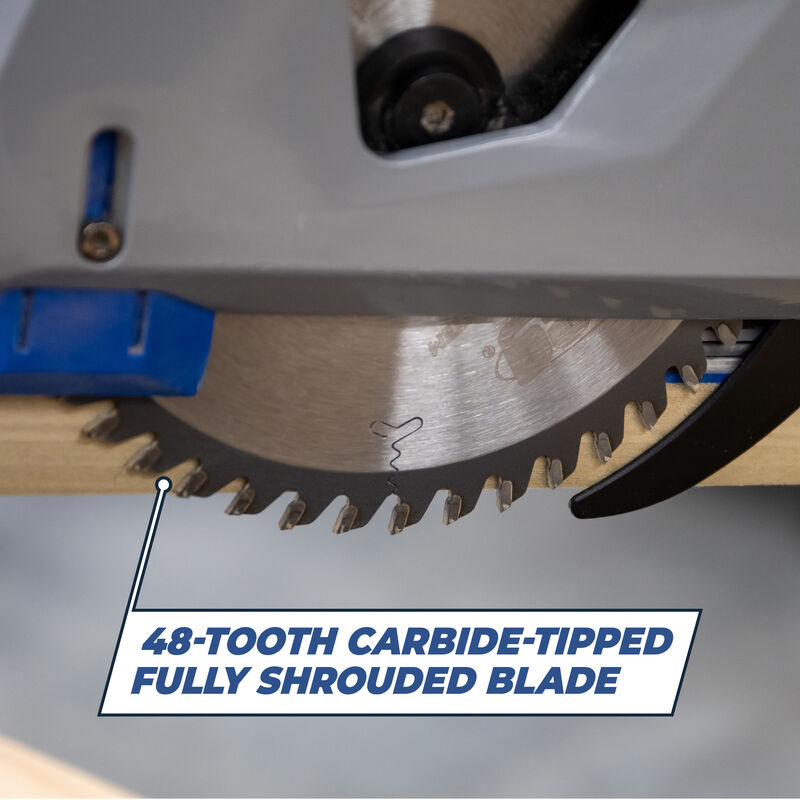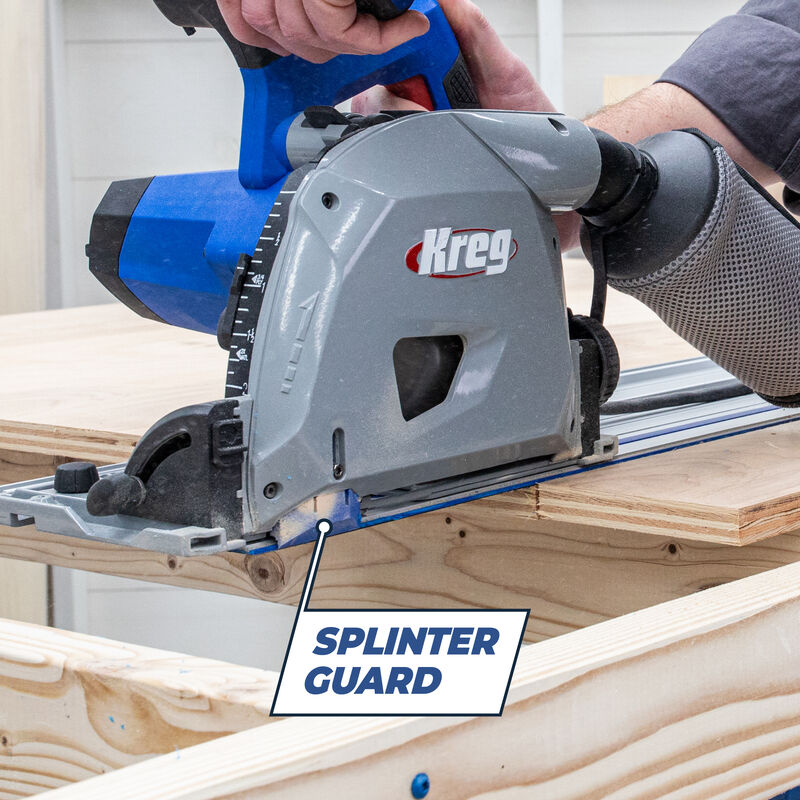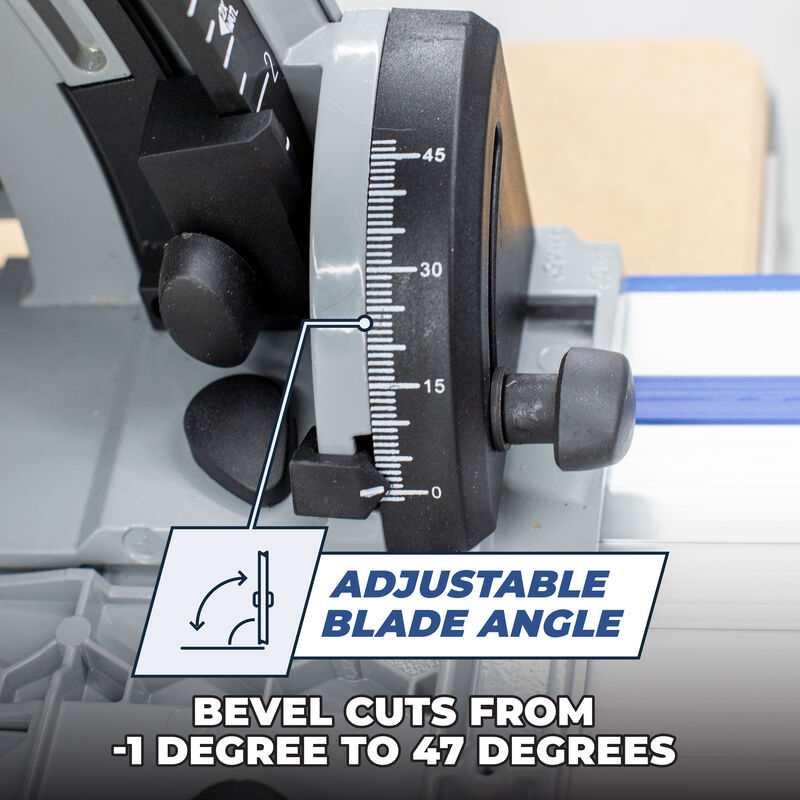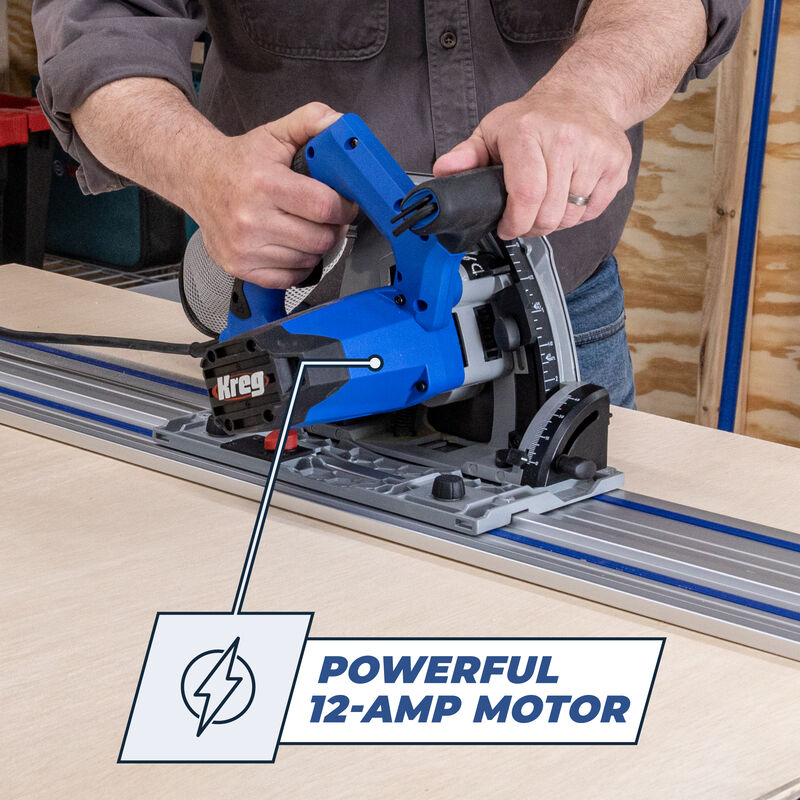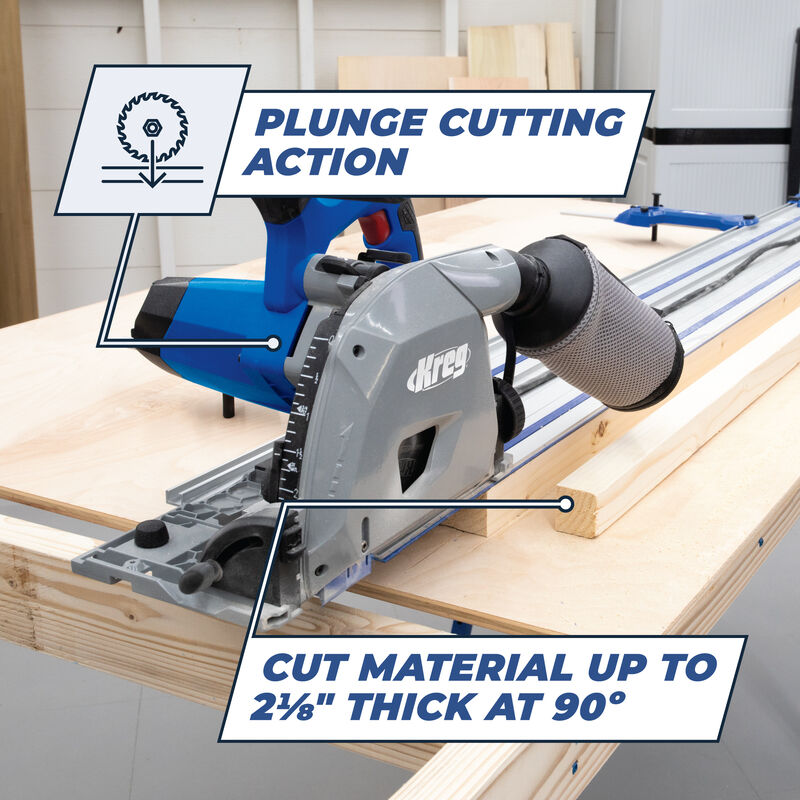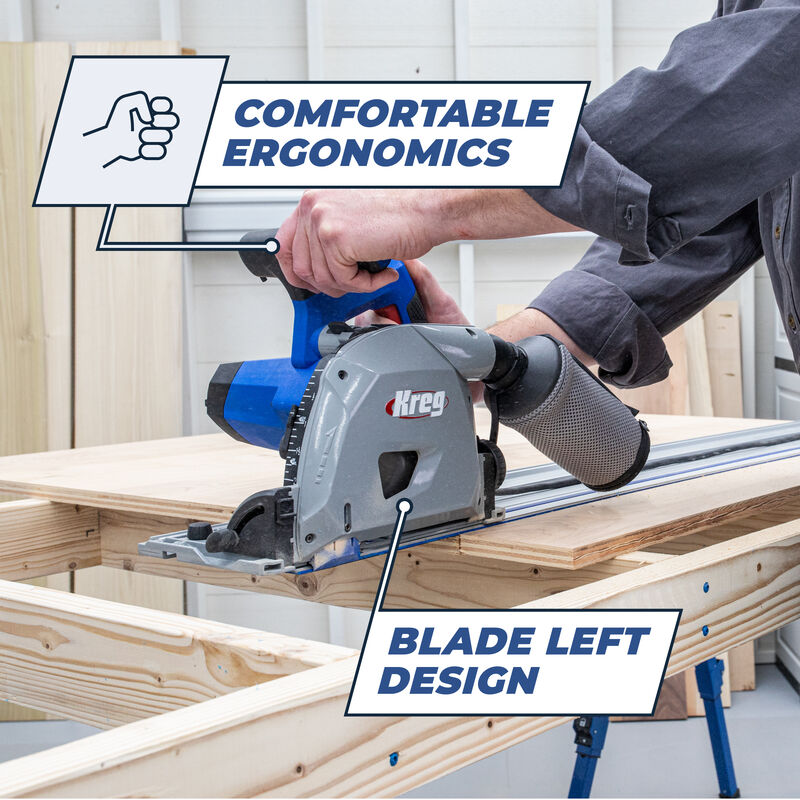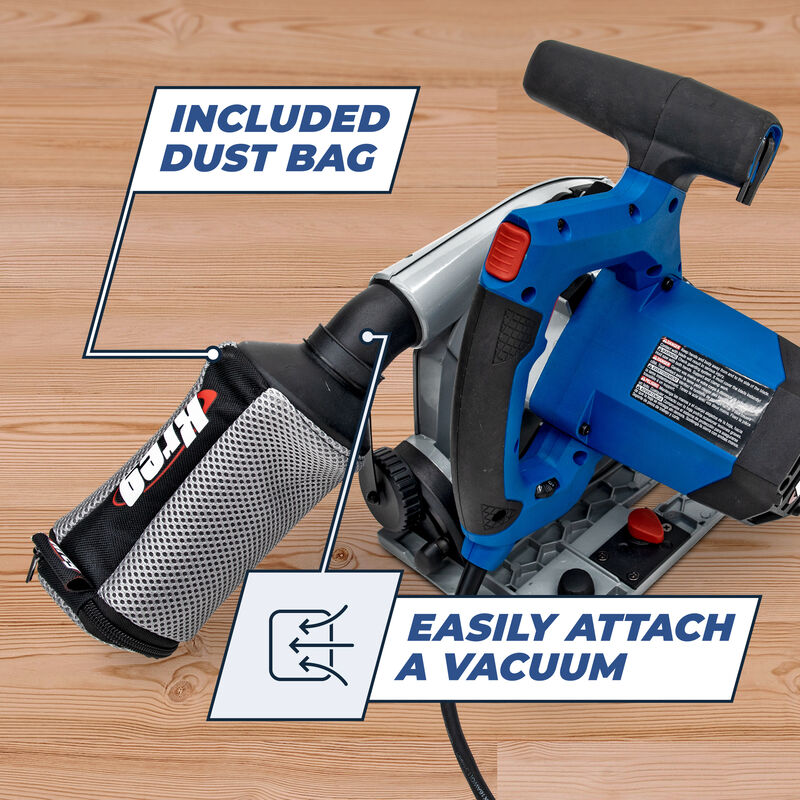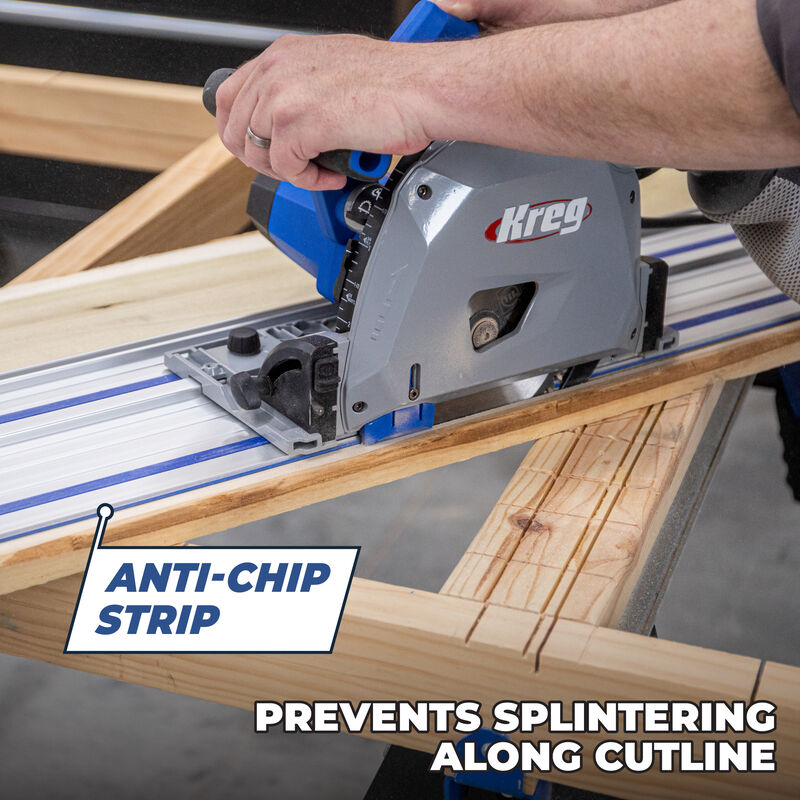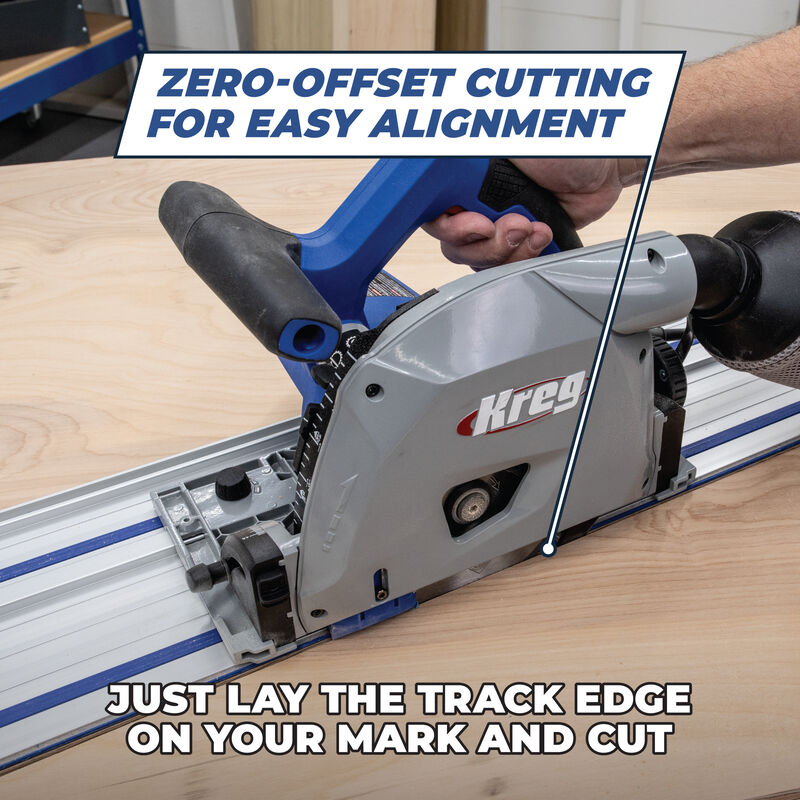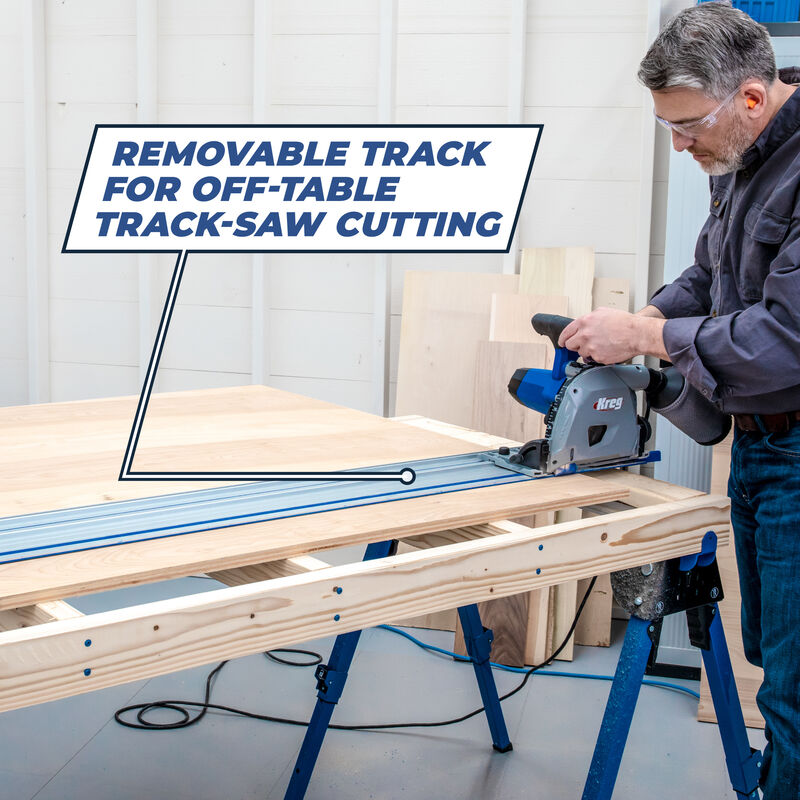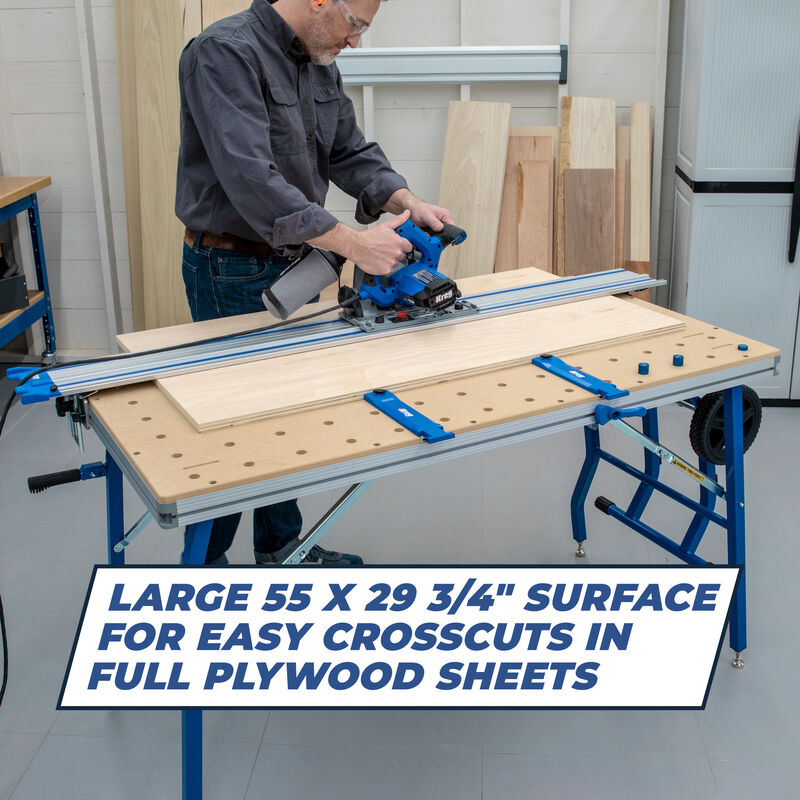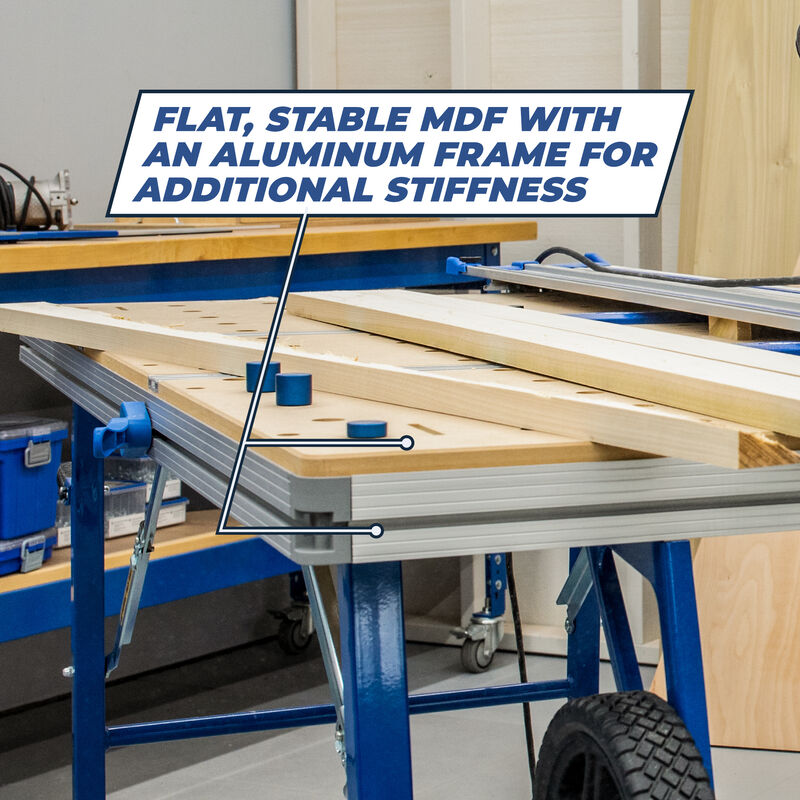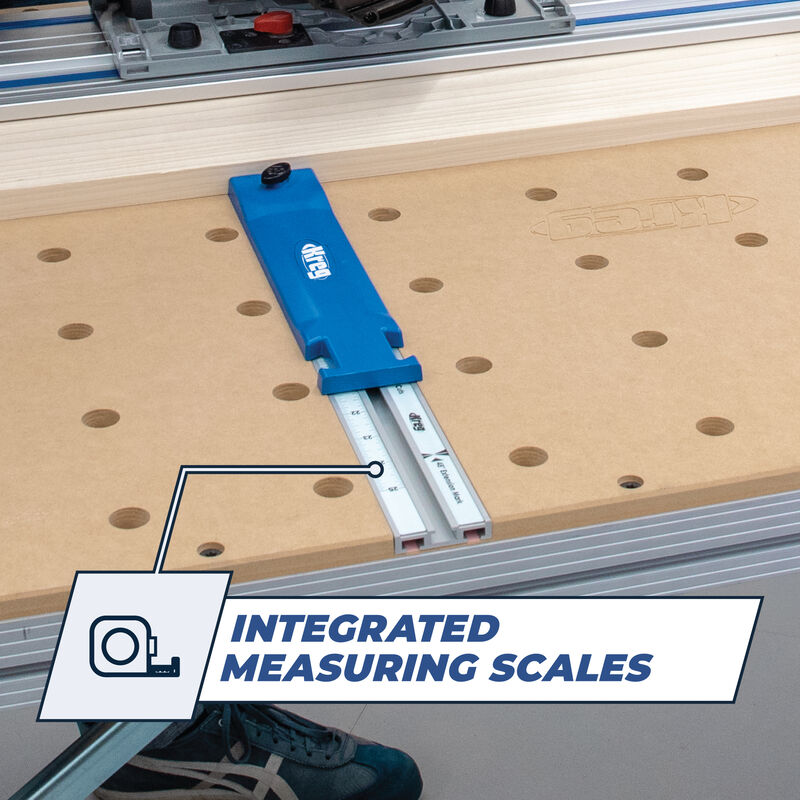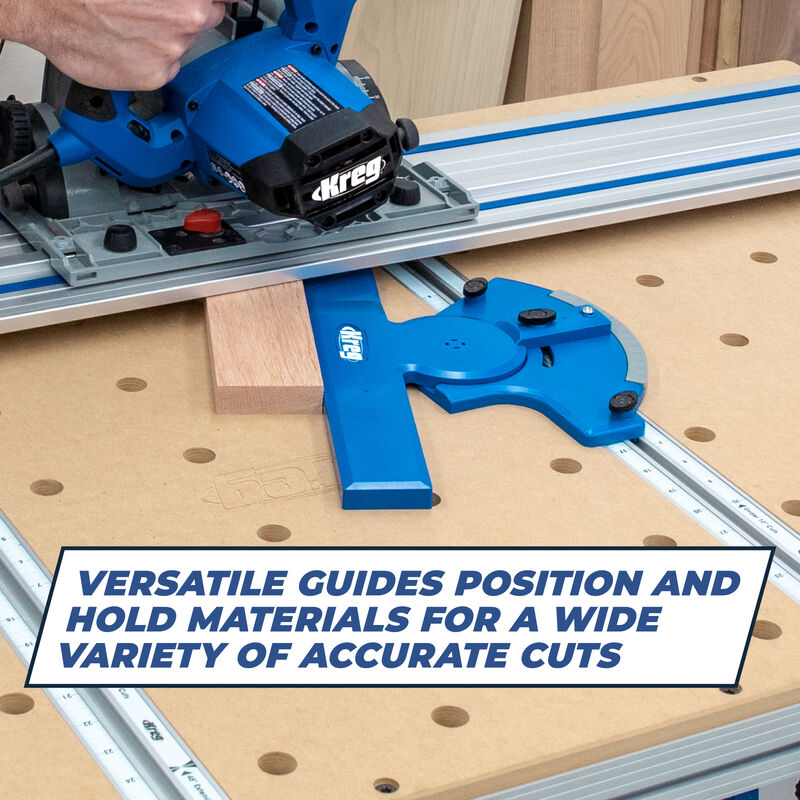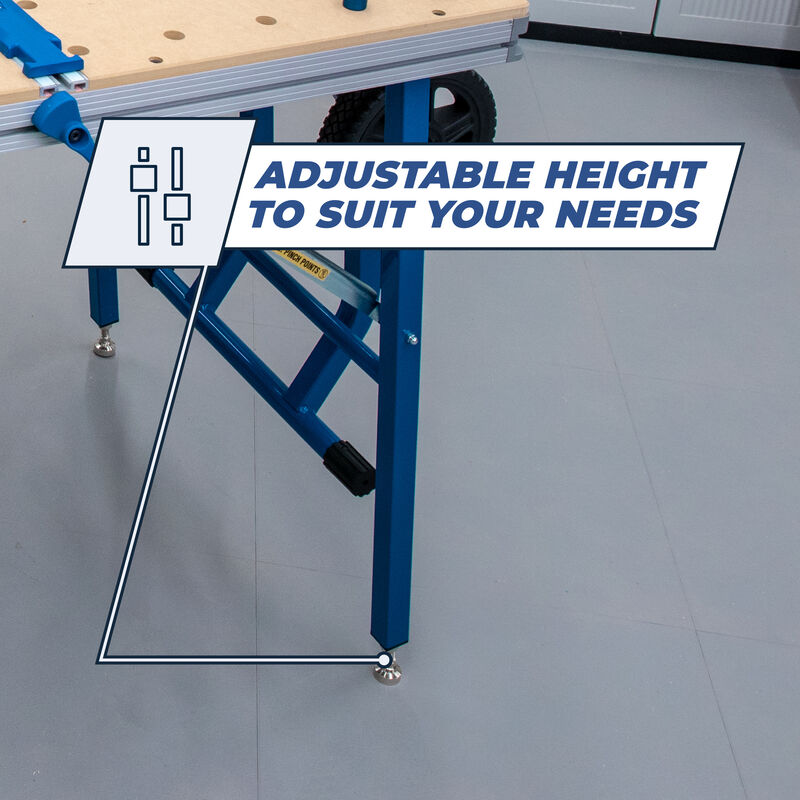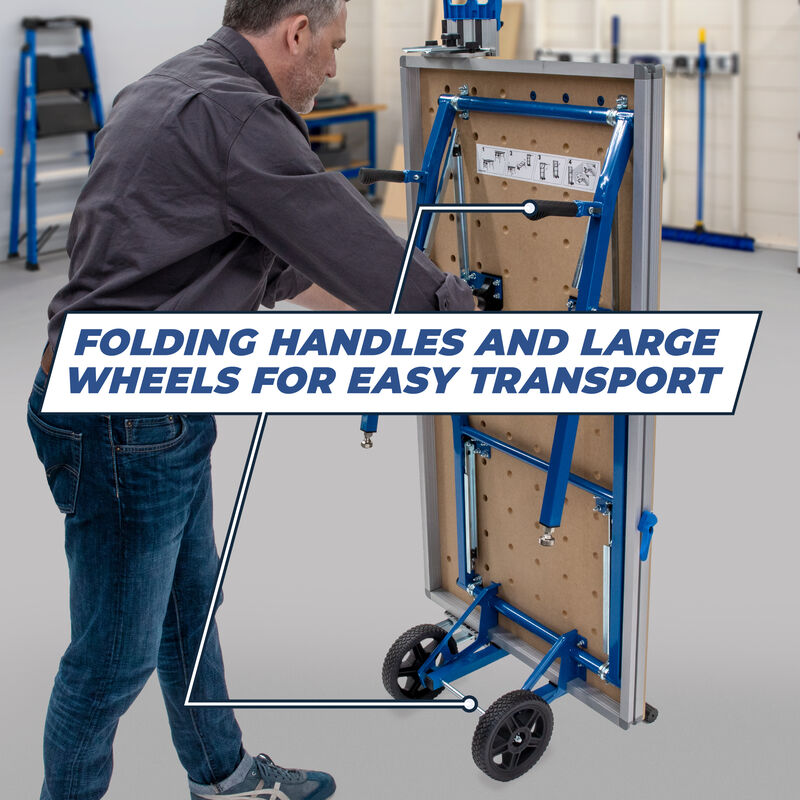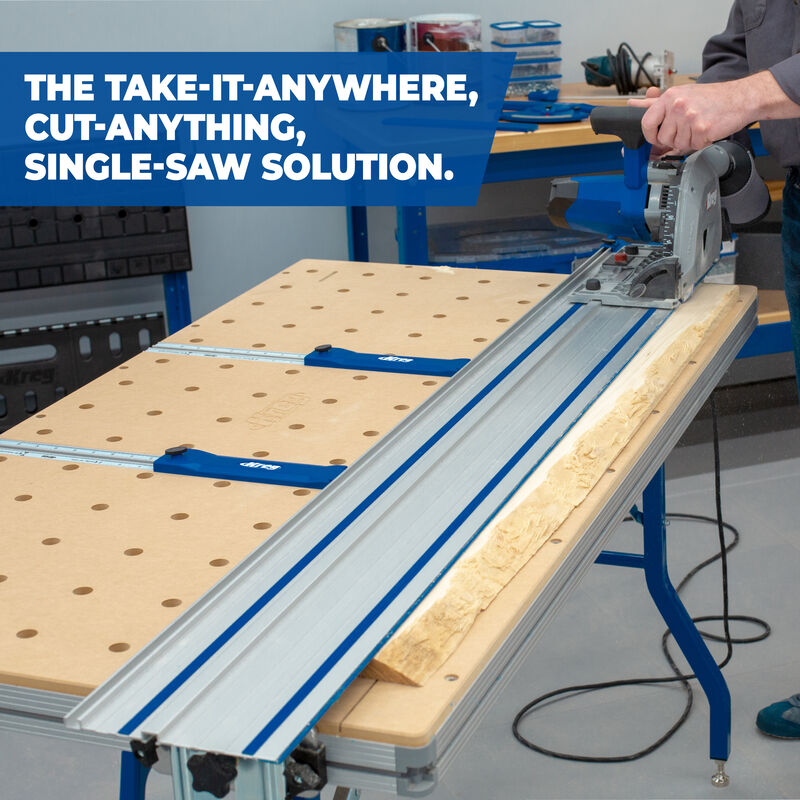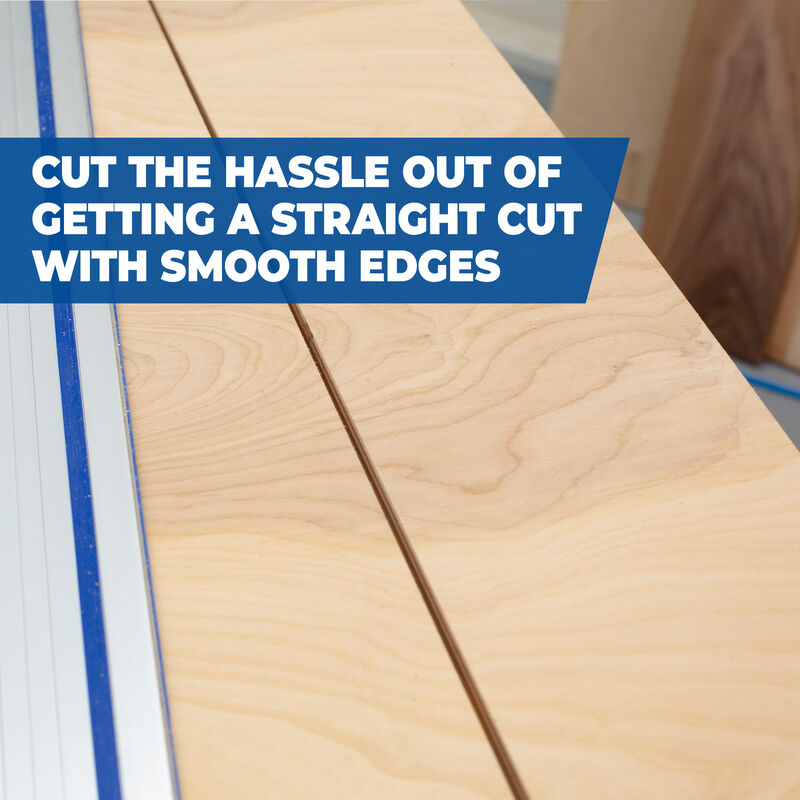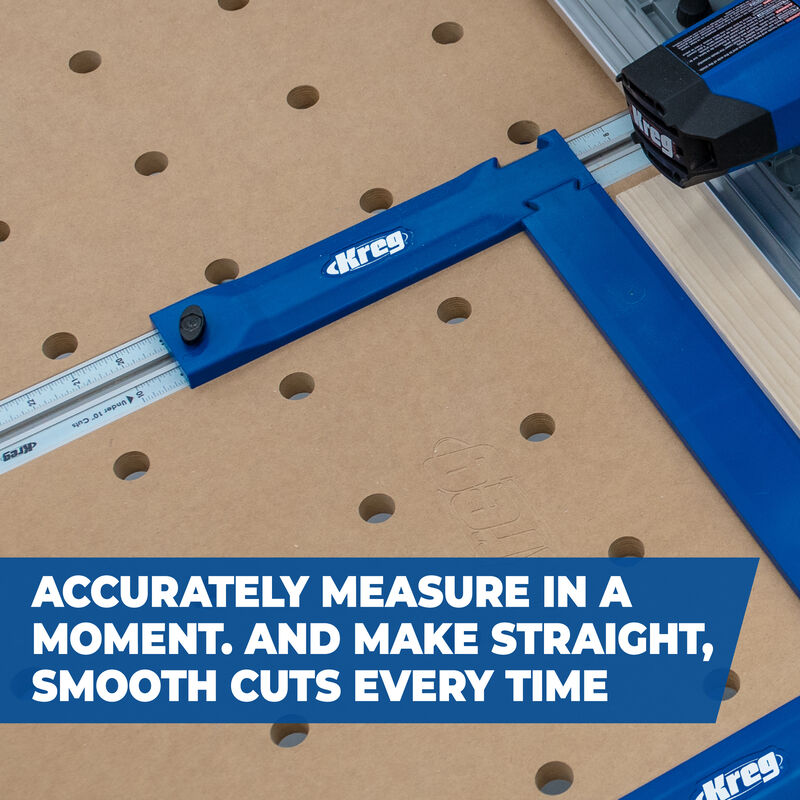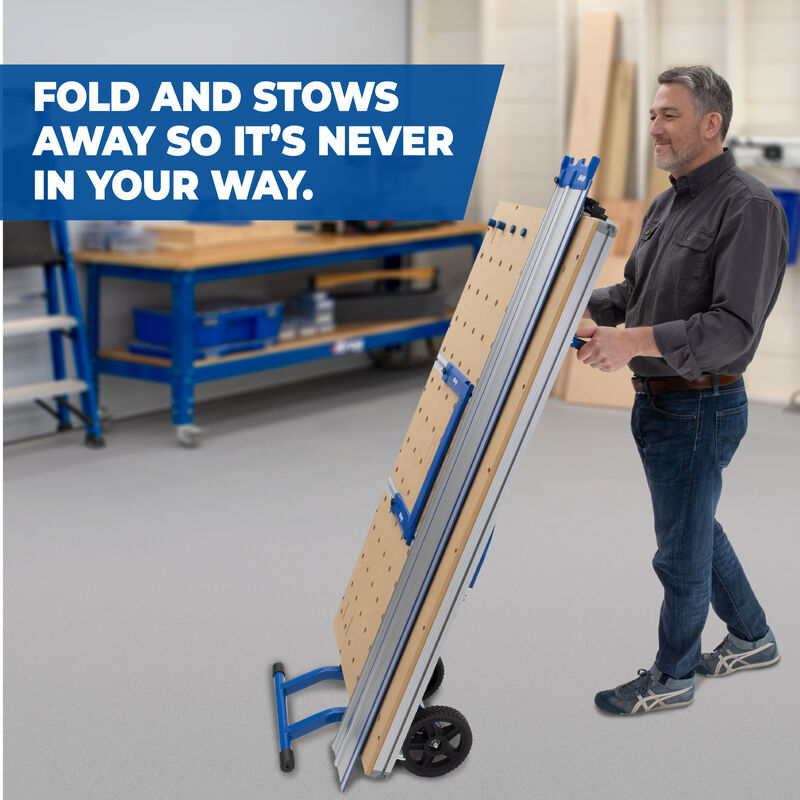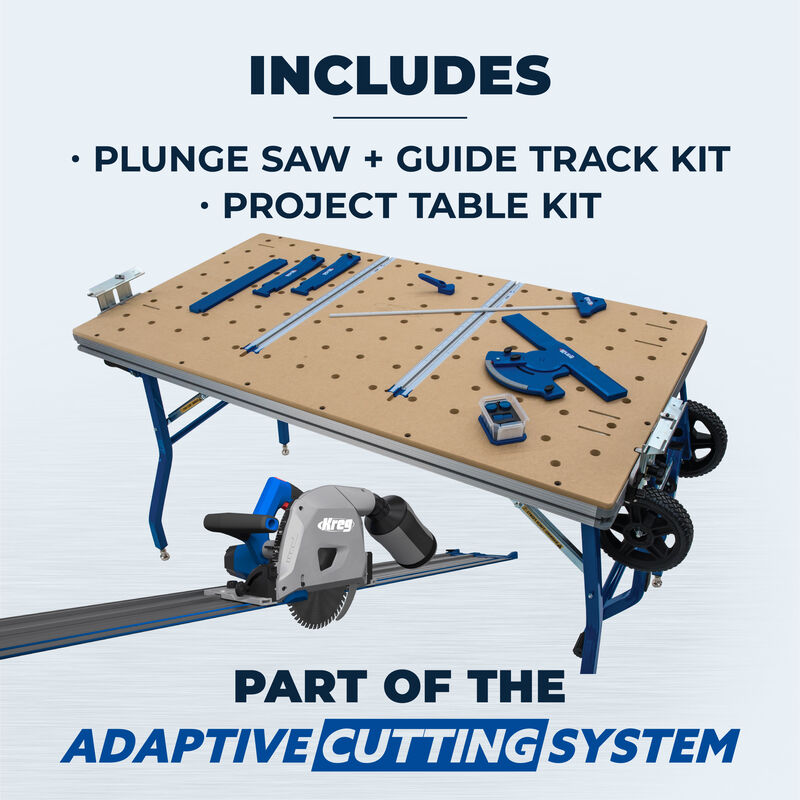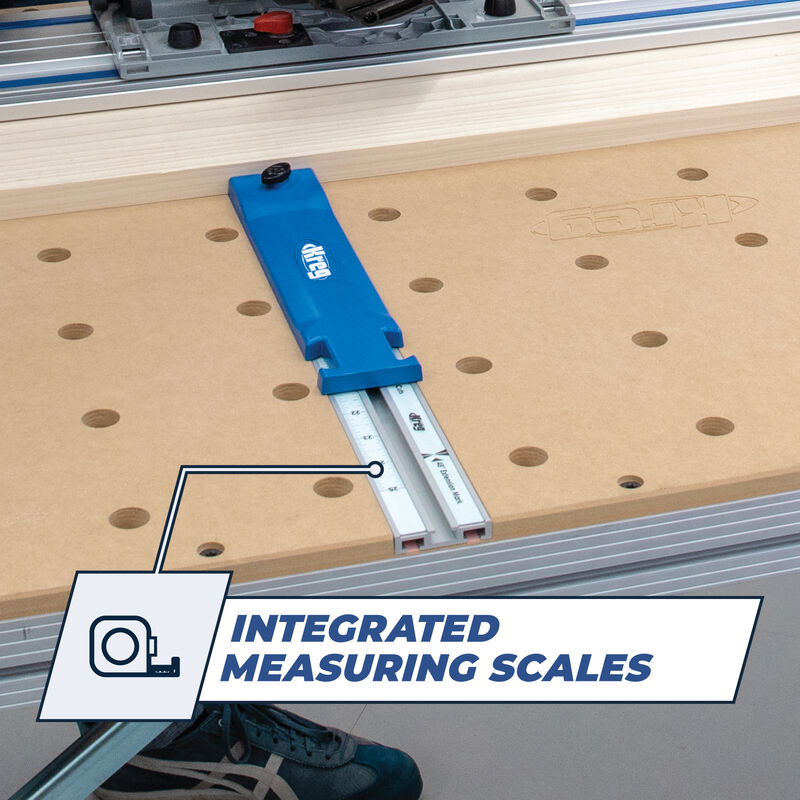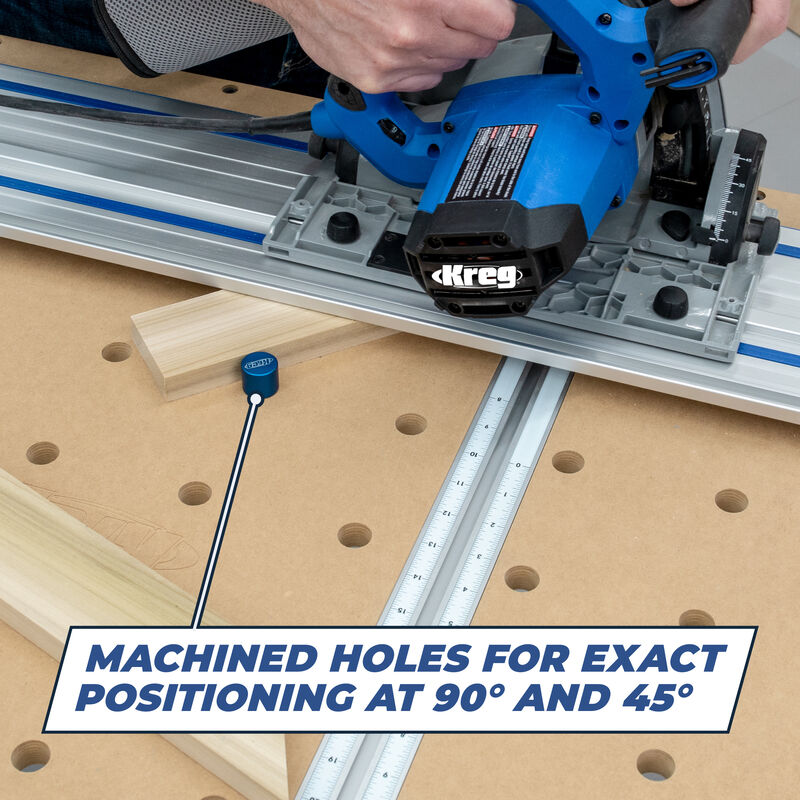 Adaptive Cutting System Master Kit
Plunge Saw and 62" Guide Track provide straight, smooth, splinter-free cuts anywhere
Project Table expands cutting capability by supporting and positioning materials with integrated guides, stops, and measuring systems
Versatile: Cut plywood and boards—rip, crosscut, mitered cuts—with one system
Precise: Make accurate, high-quality cuts with ease and repeatability
Safe: Work confidently with integrated safety features and anti-kickback protection
Portable: Set up and stow your system quickly for simple transport and storage
Precision cutting system for solid-wood, plywood, and panels
Take your project-building skills to the next level with the Adaptive Cutting System Master Kit. It offers all the advantages of guided cutting using a track saw with its high-performance Plunge Saw and Guide Track. But the Adaptive Cutting System Master Kit takes it to a higher level by adding the Project Table.
The Project Table offers unparalleled levels of versatility, precision, safety, and portability by creating a multiuse cutting center that can adapt to your needs. When you're working with solid wood, the Adaptive Cutting System makes it easy to precisely and safely crosscut, rip, cut miters, and more. And it makes cutting plywood sheets and large panels down to size easier and more accurate than ever. The Adaptive Cutting System makes this all possible, and more, by combining the advantages of a track saw with the unparalleled versatility of a Project Table that supports and positions materials precisely.
At the heart of the Adaptive Cutting System Master Kit is the Plunge Saw and 62" Guide Track. The track guides the saw precisely on your cutline and protects against splintering to ensure that you get straight, smooth cuts. The Plunge Saw features a fully-shrouded blade, plus safety features like a retractable riving knife and anti-kickback protection that allow the powerful, variable-speed motor to cut safely while your hands stay well away from the blade.
Mounting the Guide Track to the Project Table takes track-saw cutting to a higher level by creating a portable cutting system that adapts to your needs. The Project Table includes multiple guides, stops, and integrated measuring systems that position your materials securely and precisely, so you get accurate, smooth, and straight cuts every time. The Project Table folds to store vertically, and easily rolls out and sets up quickly for use, then stows away compactly. You can also enhance your system with available accessories, such as another Guide Track and Track Connectors to double your cutting capacity.
Whether you're cutting solid wood or plywood, wherever you're working–from the garage to the driveway to the workshop—and whatever you're creating, you can take your project-building skills to the next level with the versatile, precise, safe, and portable system that adapts to your needs—the Adaptive Cutting System.
The Adaptive Cutting System Master Kit includes the Plunge Saw, 62" Guide Track, Project Table Top, and Project Table Base.
features
55" x 29 3/4" table with 3/4" holes for Versa-Stops
Precision measuring scales, guides, and stops
Height Adjustable Legs
Folding handles and large wheels for easy transport
Fully-shrouded blade
Retractable riving knife
Integrated dust collection
Track can be removed for independent track-saw cutting
Anti-chip, anti slip strips on track
construction
MDF, aluminum, steel, polymer, anodized aluminum
adjustability
Height Adjustable Legs
-1° to 47° bevel cutting
0" to 2 1/8" cutting depth
0° to 60° miter cutting
2,000-6,000 rpm motor speed
capacity
48" maximum cut length with track on table
48" maximum measured cut width with track on table
2 1/8" maximum cut depth at 90°, 1 1/2" at 45°
50" maximum cut length using track off the Project Table
power
120-volt, 12-amp variable-speed saw motor with load compensation and electronic brake
compatibility
Project Table Extension Brackets
62" Guide Track
Track Connectors
Rip Guides
Parallel Guides
48-Tooth Saw Blade
Splinter Guards
Anti-Chip Strip + Foam Strips
Glide Strips
Versa Stops
Replacement Top
dimensions
55" x 29 3/4" Table Surface, 33.52" to 36.18" Table Height
includes
(1) Plunge Saw + Guide Track Kit (ACS2000)
(1) Project Table Kit (ACS1000)
warranty
2 Year Warranty on Plunge Saw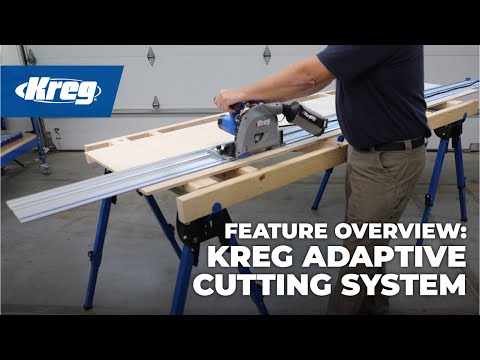 Feature overview of the Kreg Adaptive Cutting System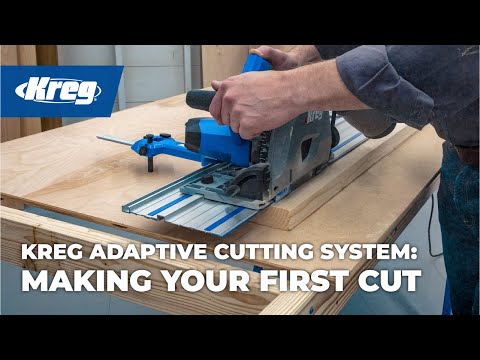 Making your first cut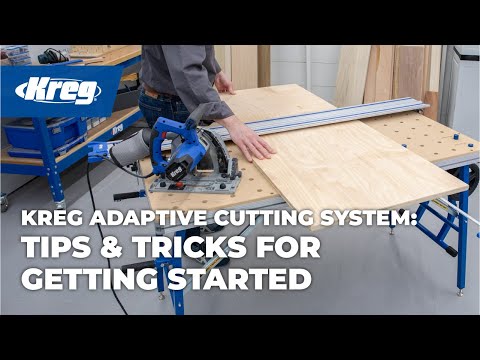 Adaptive Cutting System Tips & Tricks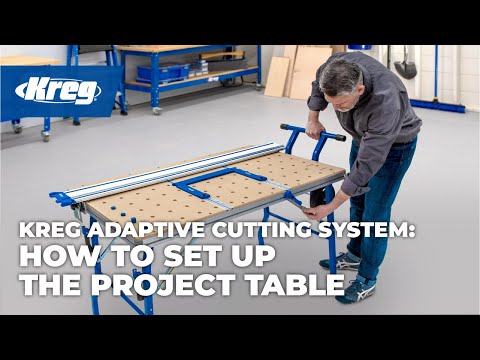 How to set up the Adaptive Cutting System Project Table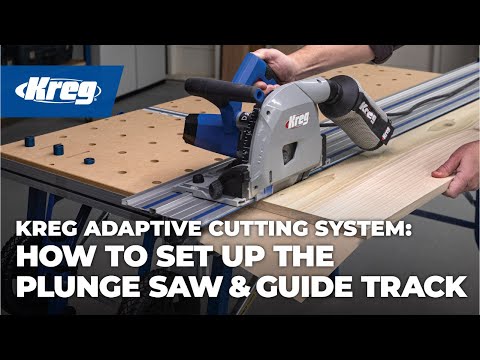 How to set up the Adaptive Cutting System Track Saw & Guide Track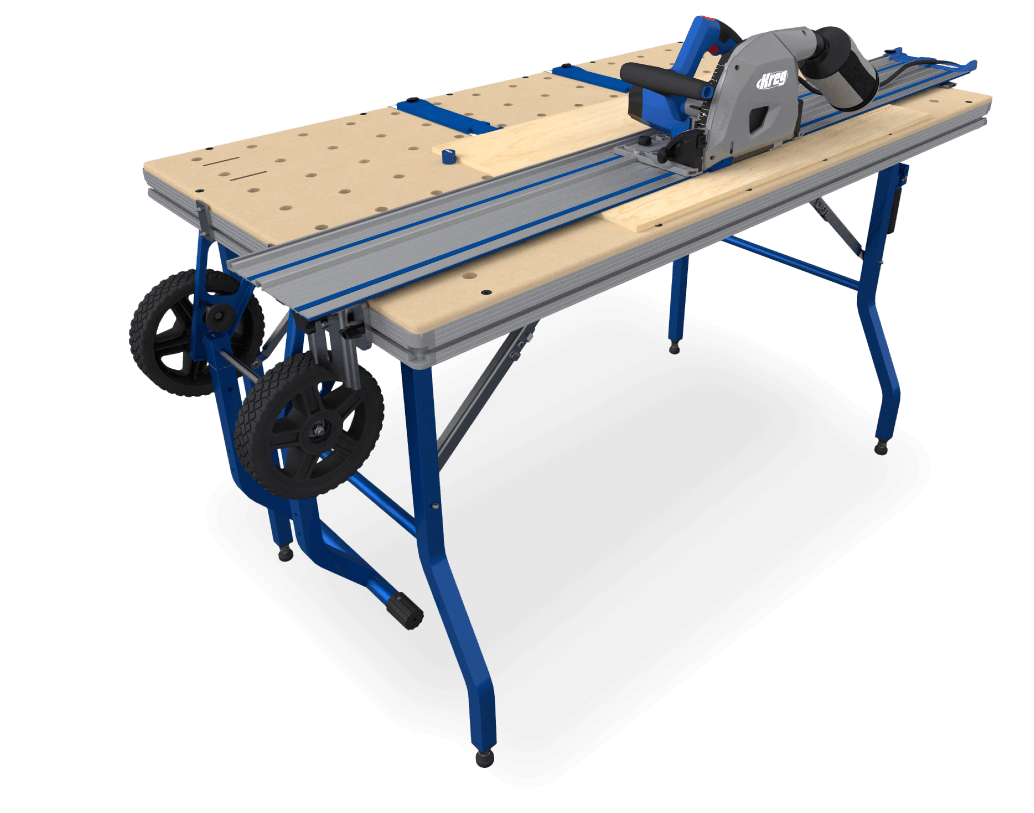 Keeping your cuts on track
Expand your cutting capability with our Adaptive Cutting System.

Versatile
Crosscut, rip, miter, and make perfect angles in plywood, hardwood, and dimensional boards.

Precise
Designed for consistently straight, accurate cuts and unmatched quality.

Safe
Work confidently with anti-kickback features and an enclosed blade that help protect you from close calls.

Portable
Set up and stow your system quickly for simple storage and transport.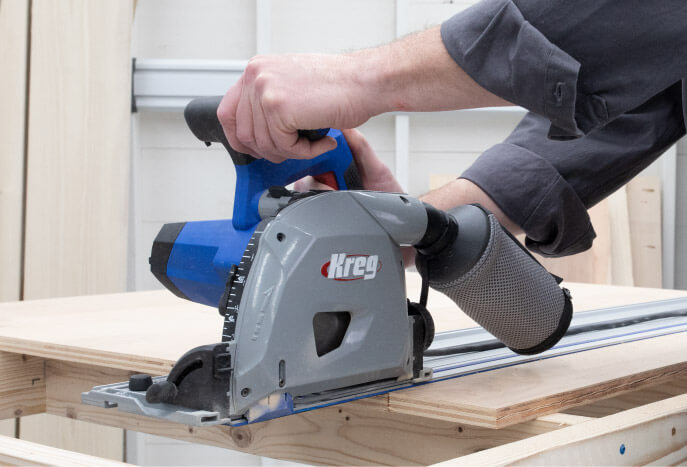 Easy
Simple setup and comfortable ergonomics make precision cutting easy.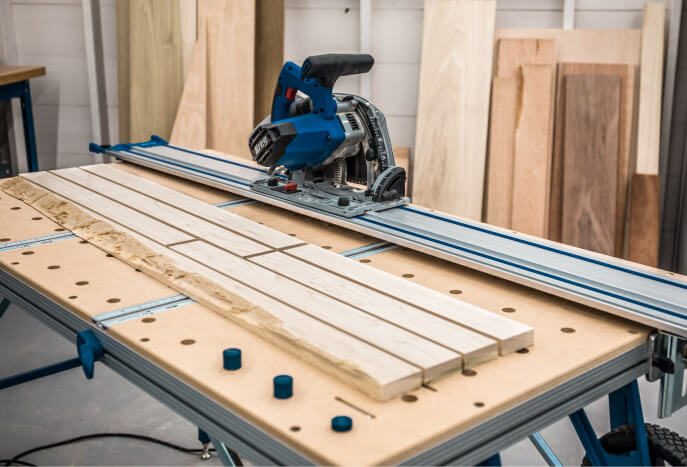 Comprehensive
A supremely capable and complete system that gives great cutting results without the need for multiple saws.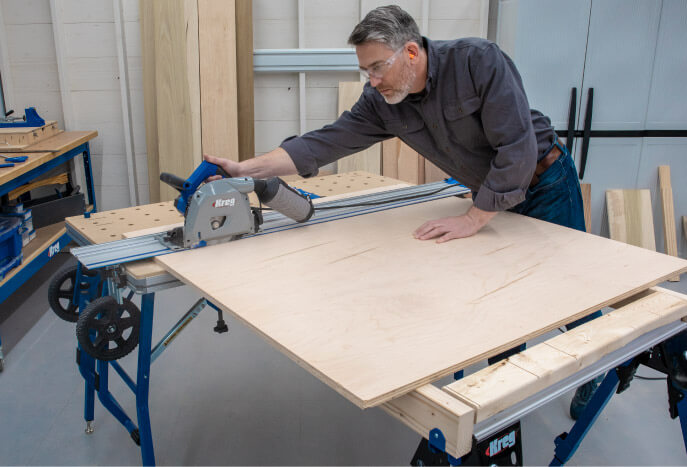 Accurate
Maximum control and accuracy with the precision Guide Track.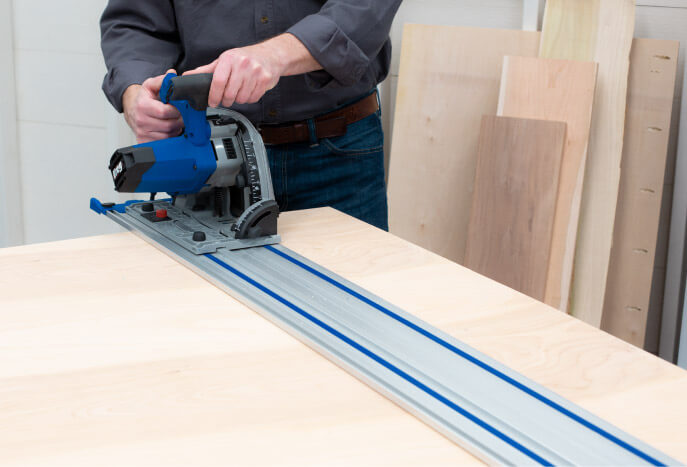 Flexible
Guide Track can be placed on other worksurfaces for off-table cutting.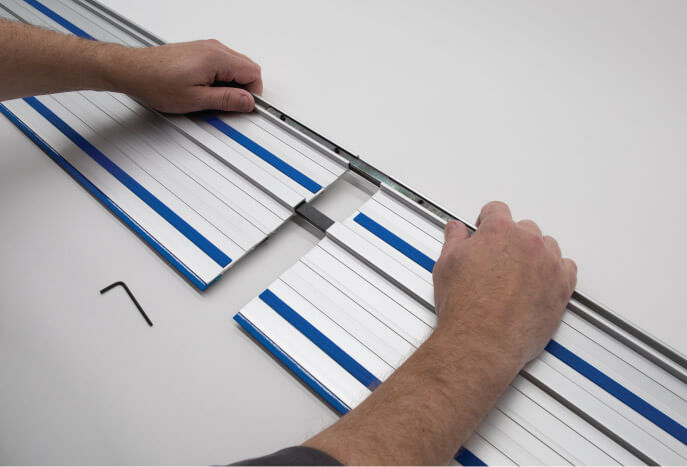 Expandable
Combine two Guide Tracks for perfectly straight cuts across longer materials.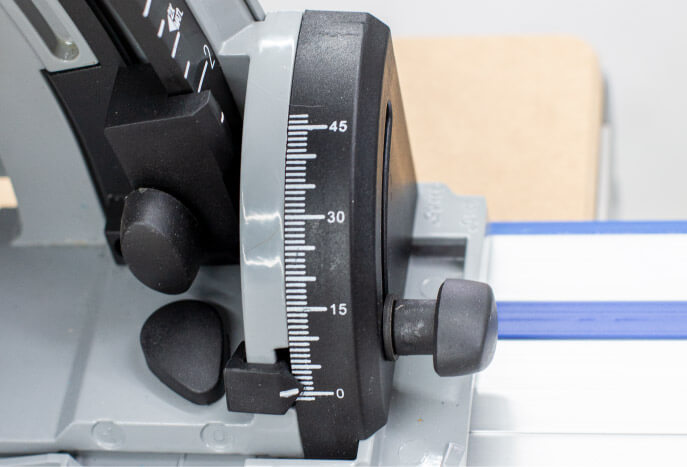 Adjustable
Set the blade angle to make bevel cuts from -1° to 47°.