Crown-Pro™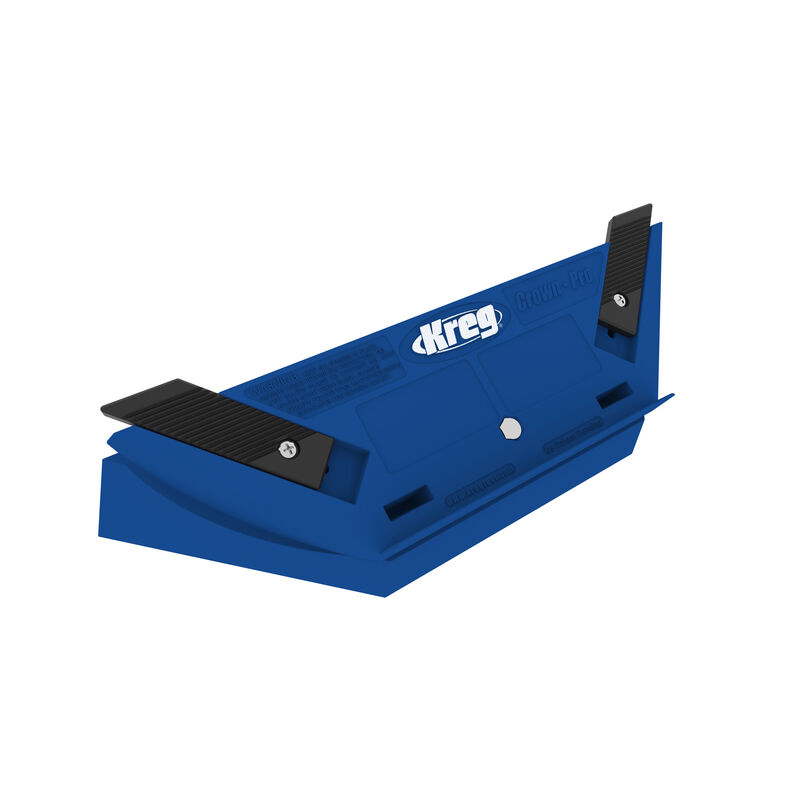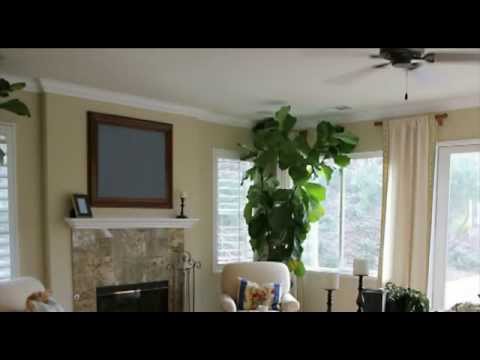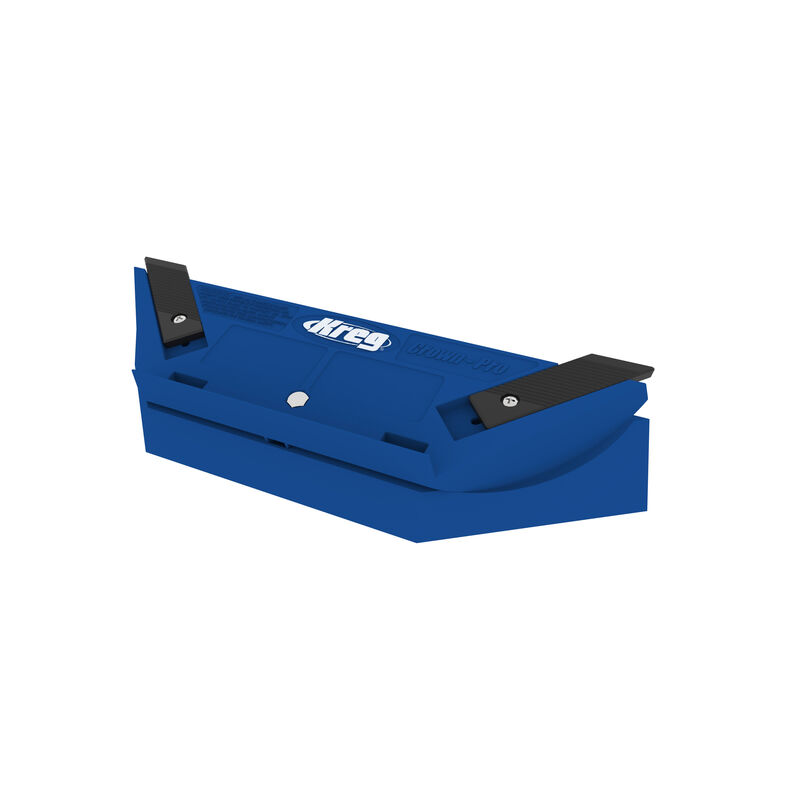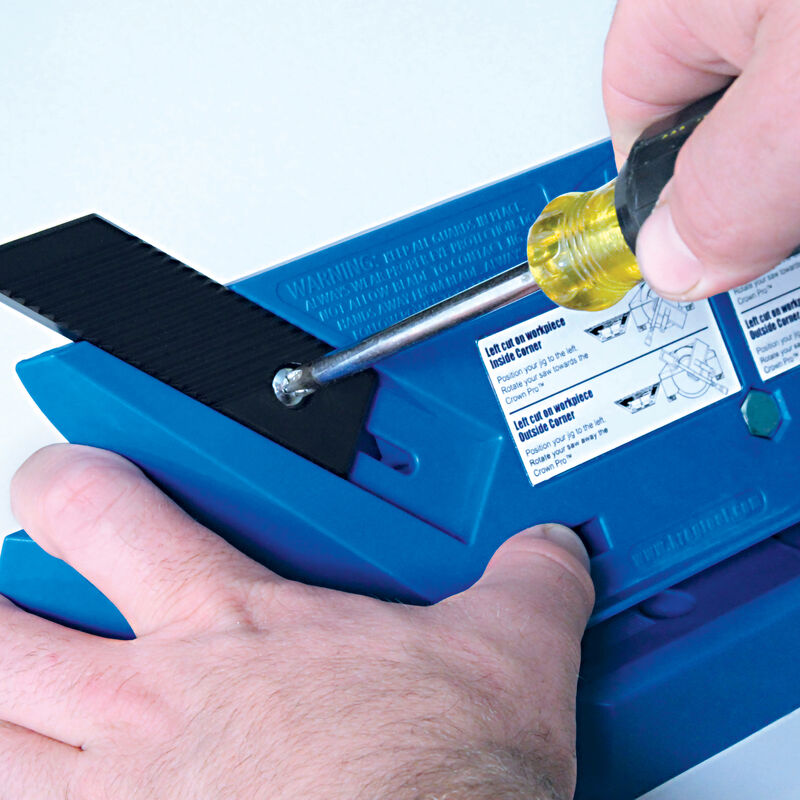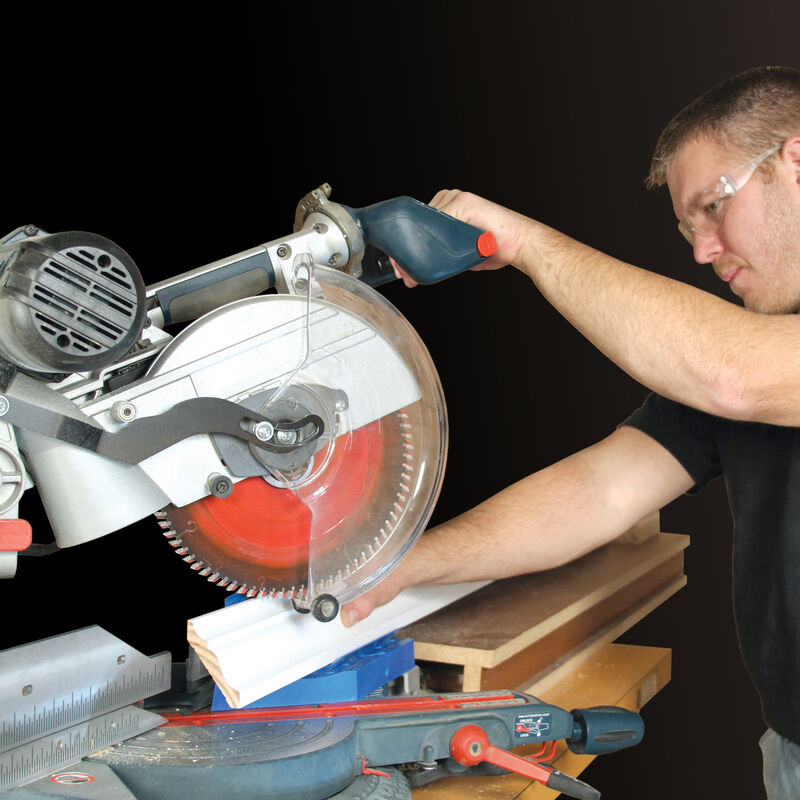 Product Details
Take the guesswork out of cutting crown molding
Installing crown molding is one of the best ways to add instant value to your home. The Kreg Crown-Pro™ simplifies the most frustrating steps of the process, so you make fewer mistakes and get the job done faster!
Exact Angles
This uniquely-designed tool holds your trim at the exact angle required, eliminating the need for advanced compound miter cuts and difficult "coping."
Versatile & Compatible
Its curved design lets you compensate for a wide variety of crown molding spring angles, and its extension arms lets you work with crown up to 5 1/2" (140mm) wide.
Easy Angle Finder
The Crown-Pro™ comes with an adjustable Angle Finder that easily shows you the exact angle of inside and outside corners. Plus, you can use the Angle Finder to check the spring angle of your crown molding.
10" (254mm) saws will work with crown up to 3 1/2" (89mm) wide, depending on manufacturer.
12" (305mm) saws will work with crown up to 5 1/2" (140mm) wide, depending on manufacturer.
Easy-to-use for inside and outside corners
Works with crown molding up to 5 1/2" (138mm) wide
Eliminates the need for difficult compound-angle cuts
Included Angle Finder ensures accurate results
Base can be locked in any spring angle between 30-60°
8 non-slip rubber feet guarantee a solid foundation
Simple instructions show you how to get the right cut every time
We take customer
satisfaction seriously.
If you have any questions, or issues for any reason, visit our Support Page for answers to common questions, and ways to contact us directly.
Specifications
Manuals
Technical Specifications
features

positions crown mol;ding up to 5 1/2" wide
Eliminates compound-angle cuts
Locks in to any spring angle between 30-60°

construction
Durable polymer construction
adjustability
Adjusts for spring angles fomr 30°-60°
capacity
Works with crown molding up to 5 1/2" wide
compatibility
Works with 10" and 12" miter saws
includes

(1) Crown-Pro™
(1) Angle finder
Owner's Manual