Clamp Table and Steel Stand Combo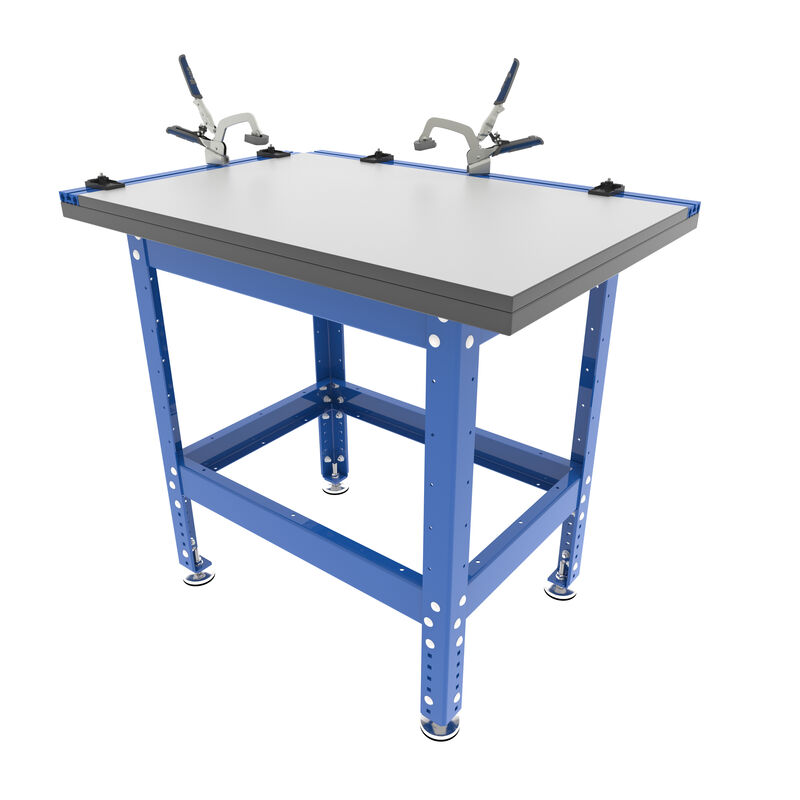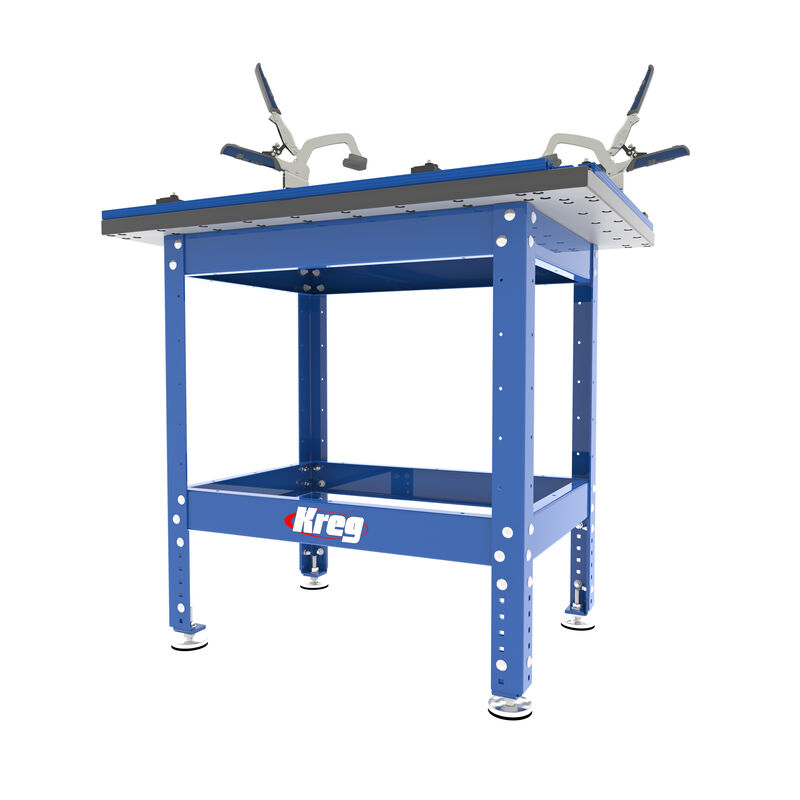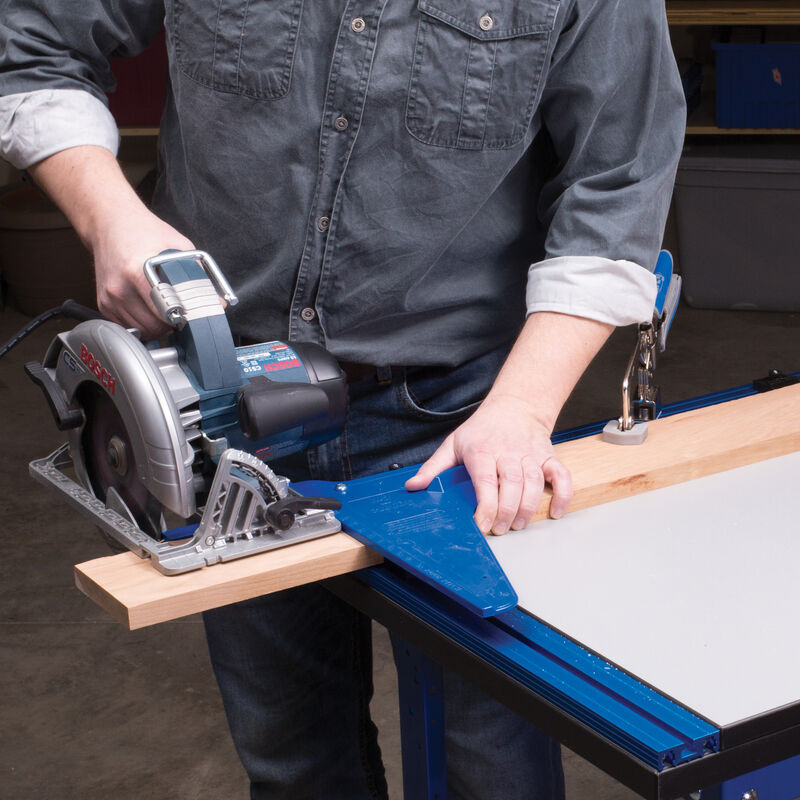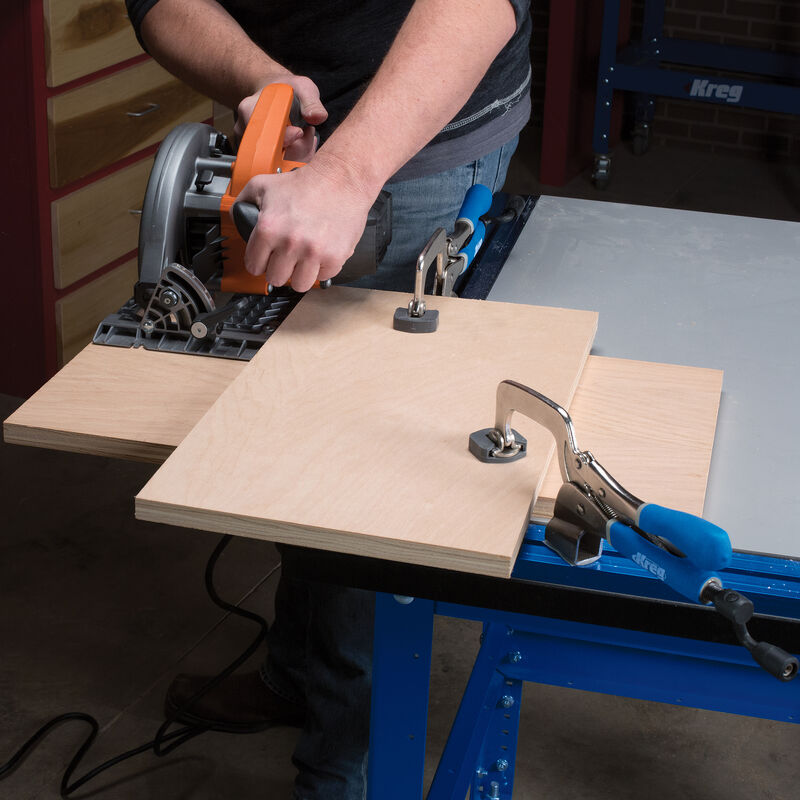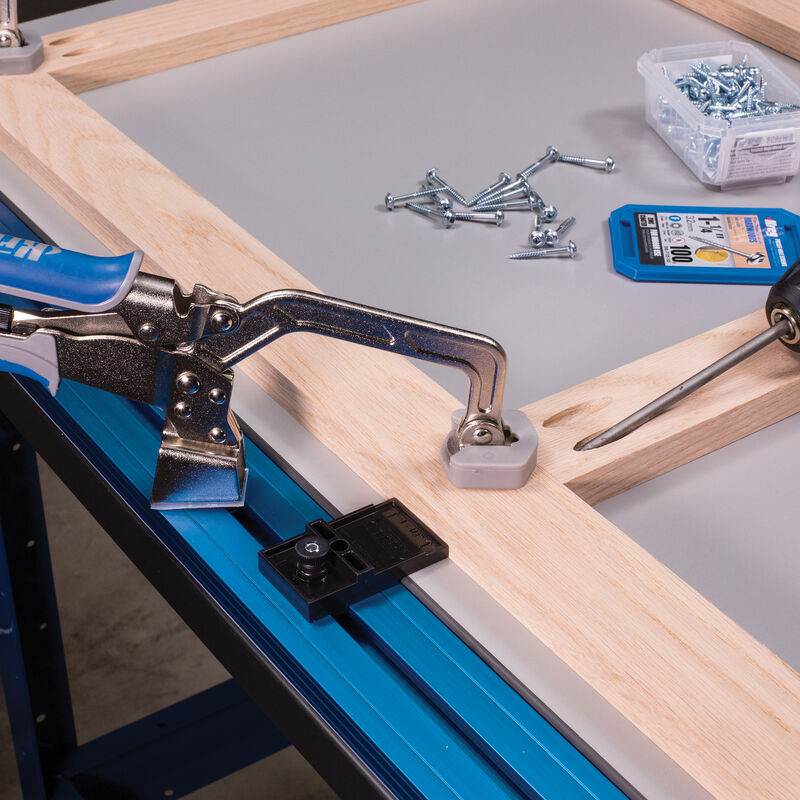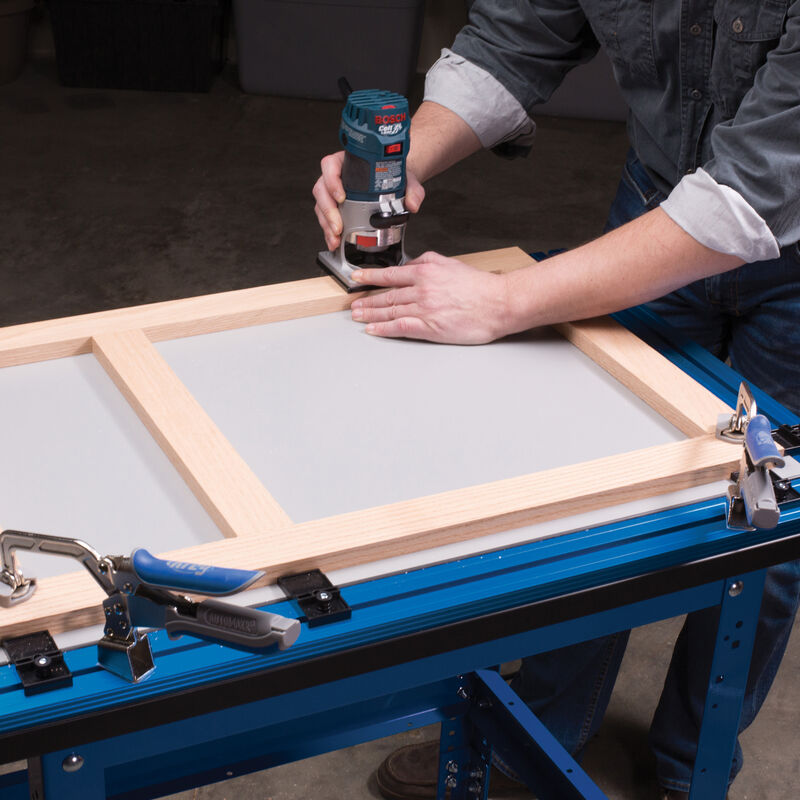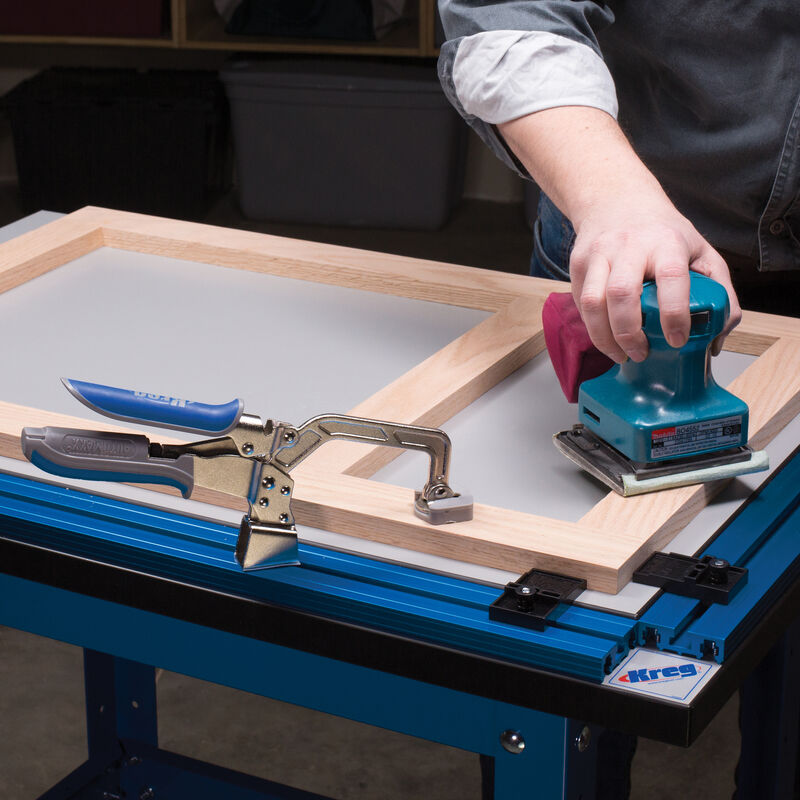 Clamp Table and Steel Stand Combo
Clamp system components combined into one amazing clamping station
The Kreg Clamp Table combines several of our Clamp System Components into one amazing clamping station. Once secured to the adjustable heavy-gauge steel stand, the Kreg Clamp Table provides the ultimate clamping solution for Kreg Joinery and almost any other woodworking task. Whether you're joining, sawing, sanding, or routing, having a table that was designed and built with clamping as its primary focus makes all the difference in the world.
Auto-adjust technology
Thanks to Automaxx® auto-adjust technology, included Bench Clamps adjust to match material thickness automatically with a simple squeeze of handles — whether the material is thick, thin, or in between. You can clamp a 2x4 and then a piece of 1/2" plywood without ever readjusting the clamp.
Flexible positioning
Stop working around your clamps and start working with them. The Clamp Trak allows you to position your Kreg Bench Clamps and Clamp Blocks along the table's edge and quickly remove them to regain your flat work surface.
Precise alignment
Made from durable plastic, Kreg Clamp Blocks can be positioned anywhere along the Clamp Trak, allowing you to quickly register workpieces and bring your entire project into alignment.
Durable work surface
Made from replaceable, glue-resistant melamine, this large 21 3/4" x 33 3/4" work surface is perfect for sanding, sawing, drilling, routing, joining, lay outs, and almost any other task.
Rigid foundation
The adjustable heavy-gauge steel stand is the perfect foundation for the Kreg Clamp Table. Adjustable from 31" to 39" (78.7cm to 99.1cm), this heavy-duty steel stand includes levelers to compensate for uneven floors. Add Heavy-Duty Casters for even more mobility.
Versatile clamping
Are you always looking for the right clamp? The Kreg Bench Clamp is great for almost any woodworking task. It slides across the Clamp Trak, rotates 360 degrees, and locks firmly into place wherever you need it.
features
Sturdy clamping center with Automaxx® clamping capability on a sturdy steel base
construction
Steel, melamine, aluminum
capacity
22 3/4" x 33 3/4" (552mm x 857mm) work surface
compatibility
Bench Clamps
3" Dual-Locking Casters
includes
(1) Table Top
(1) Table Base
(2) 3" Bench Clamps
(2) Clamp Traks
(4) Clamp Blocks
Multi-Purpose Shop Stand
Assembly Hardware
Owner's Manual