Custom Plug Cutting Bit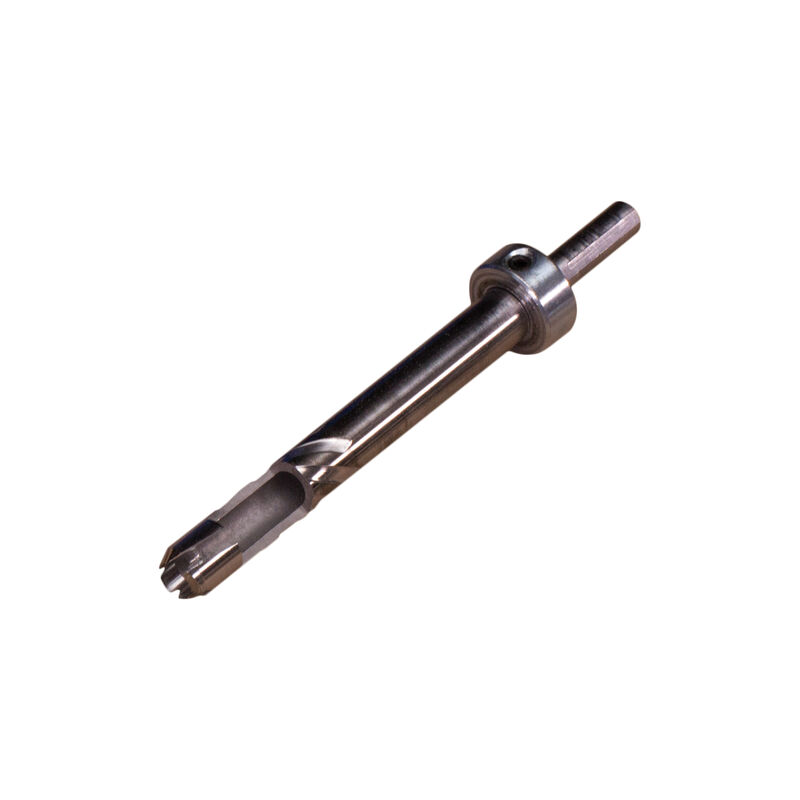 Product Details
The Custom Plug Cutting Bit works with the Custom Pocket-Hole Plug Cutter to create plugs that perfectly match your project. This specially designed bit chucks into any drill, and fits into the hardened-steel drill guide in the Plug Cutter to produce plugs in the correct diameter to fit standard-size Kreg Jig® pocket holes.
Creates plugs that fit standard-size Kreg Jig® pocket holes
Positive stop collar ensures perfect drilling depth to produce accurately sized plugs
Open design and enlarged inside diameter provide clearance around plug for easier drilling
Special fluting reduces heat and friction for better plugs and longer bit life
Multi-tooth cutting tip shears cleanly to produce smooth, consistent plugs
We take customer
satisfaction seriously.
If you have any questions, or issues for any reason, visit our Support Page for answers to common questions, and ways to contact us directly.
Specifications
Technical Specifications
features
Creates plugs that fit standard-size Kreg pocket holes
construction
Hardened steel
compatibility
Custom Pocket-Hole Plug Cutter
includes

(1) Custom Plug Cutting Bit (for standard-size pocket holes)
(1) Stop collar with hex wrench