Adaptive Cutting System Project Table Kit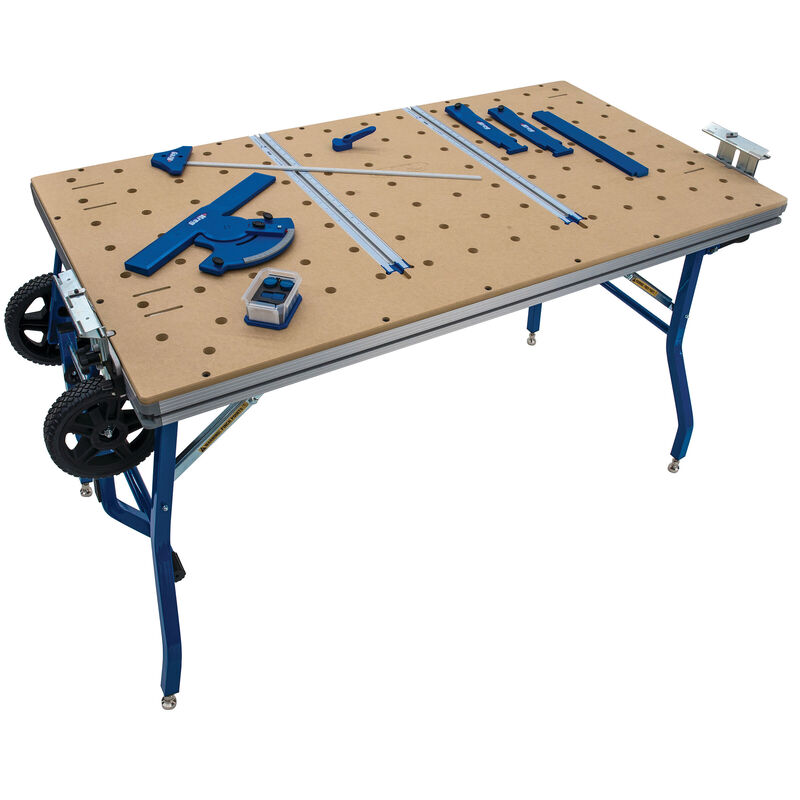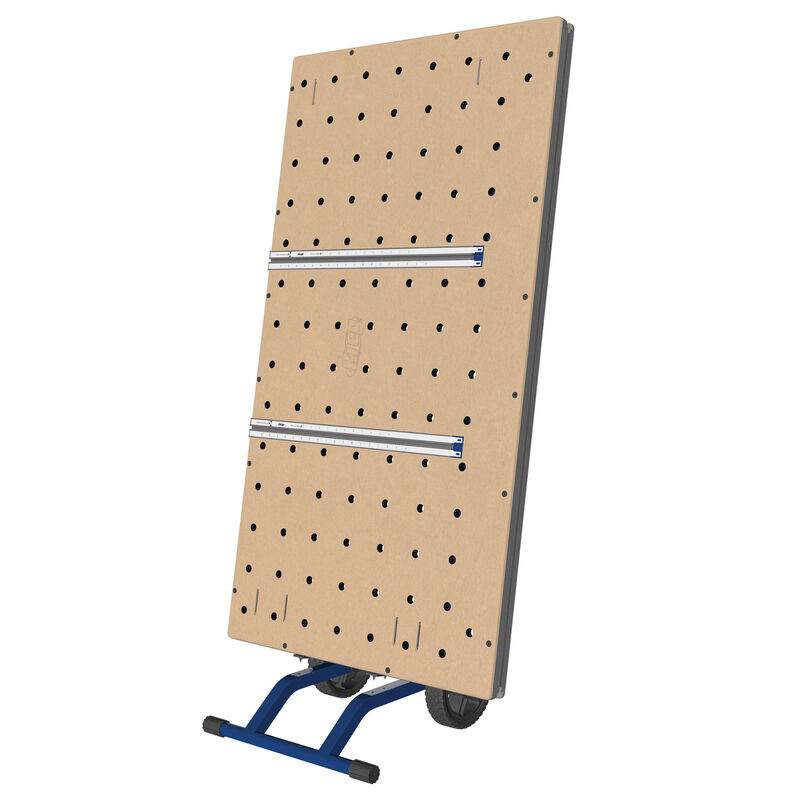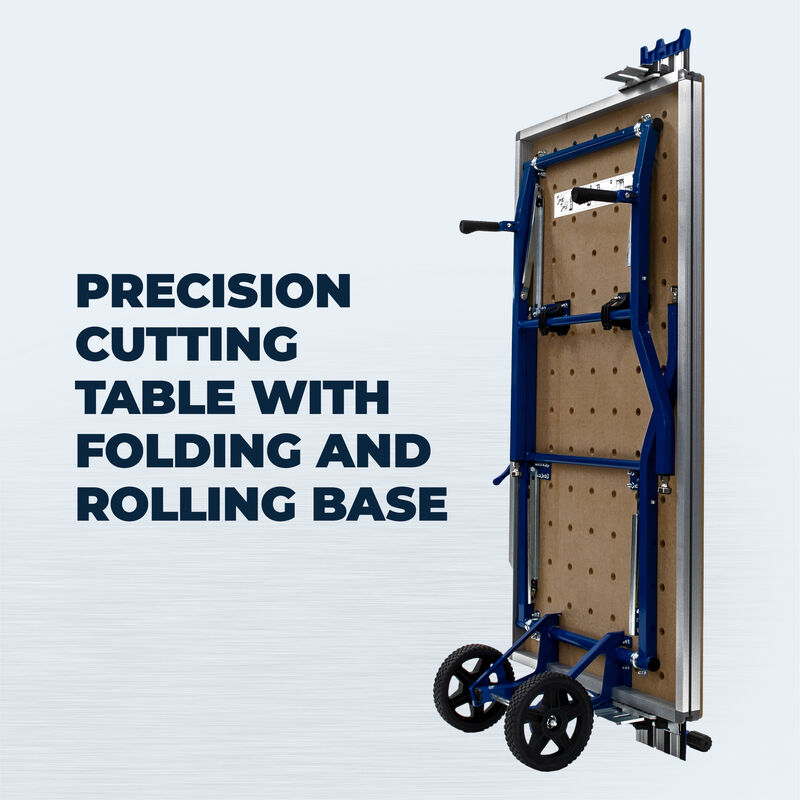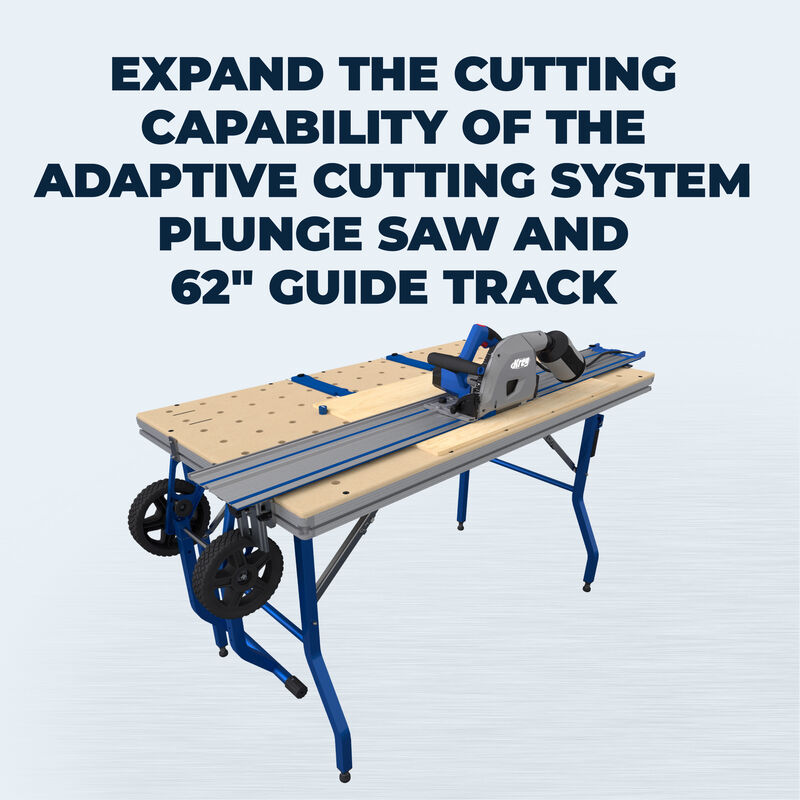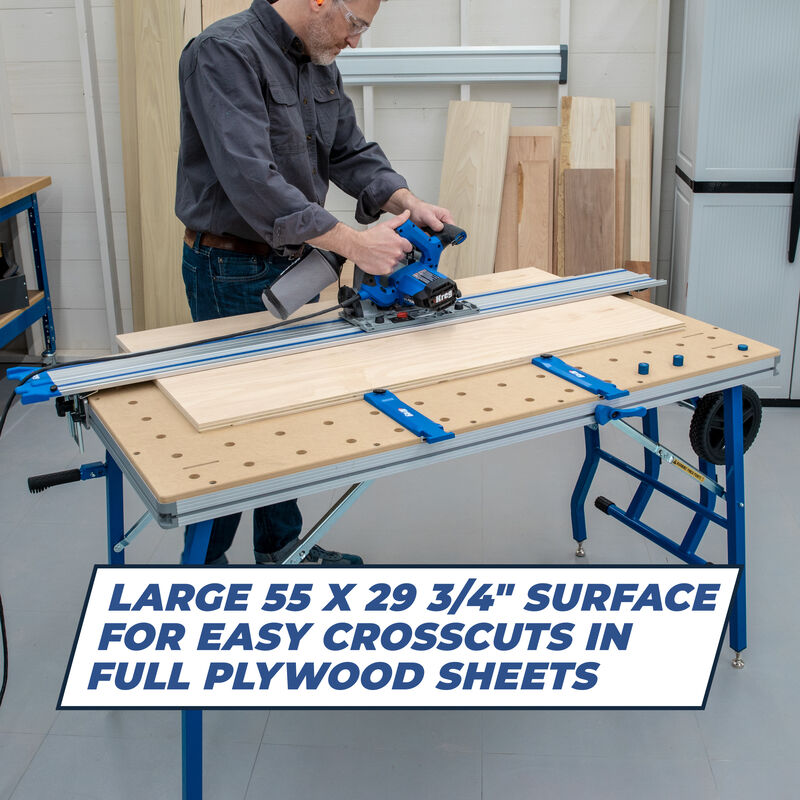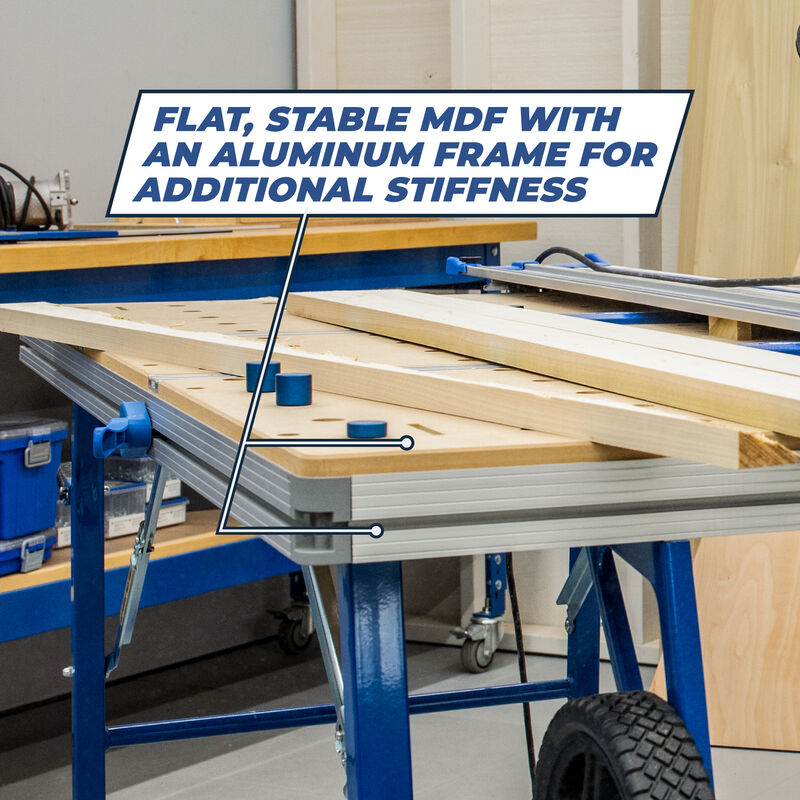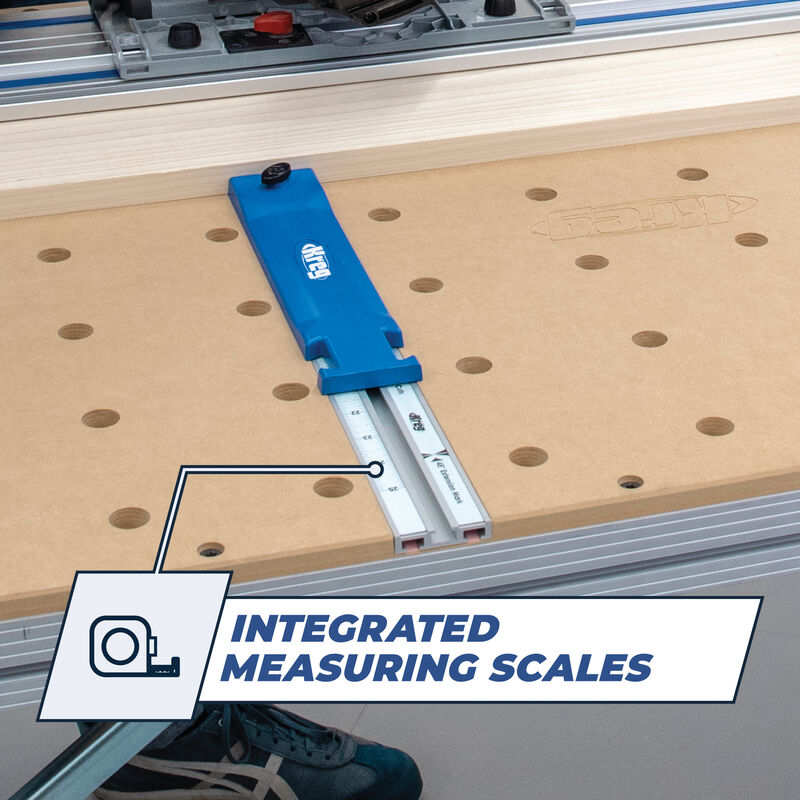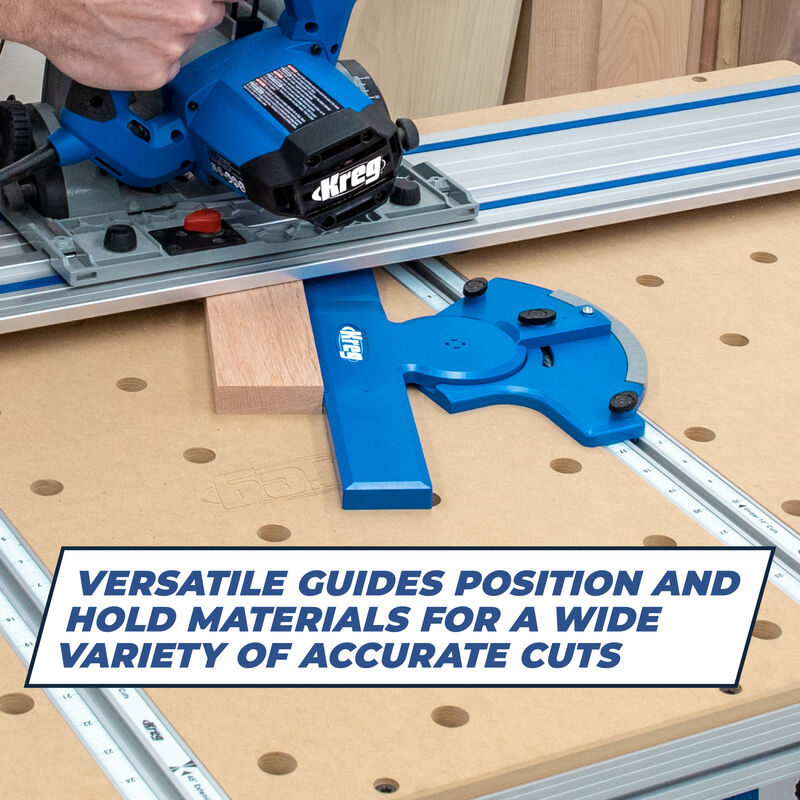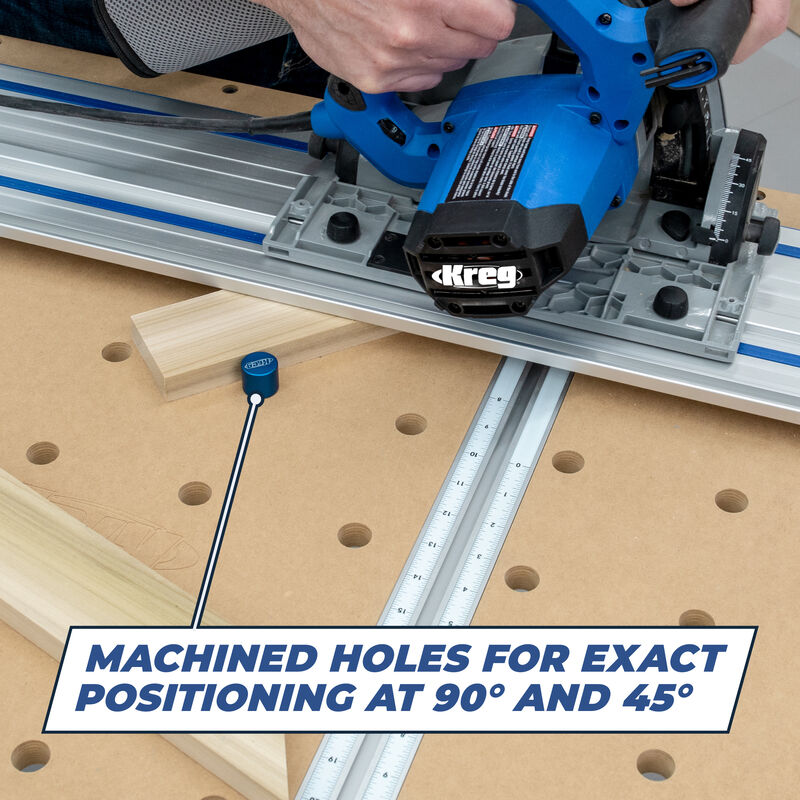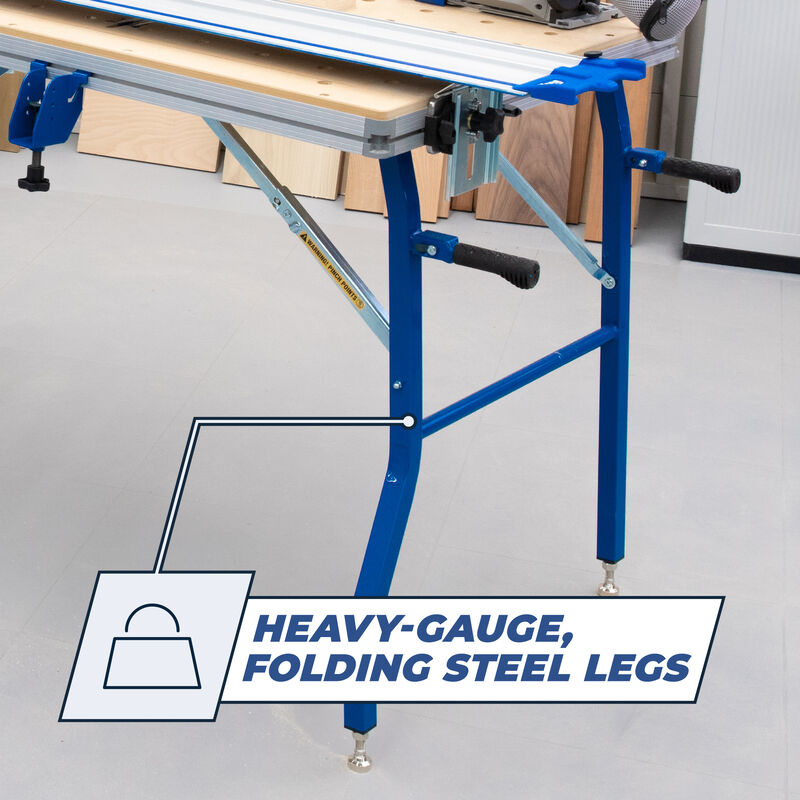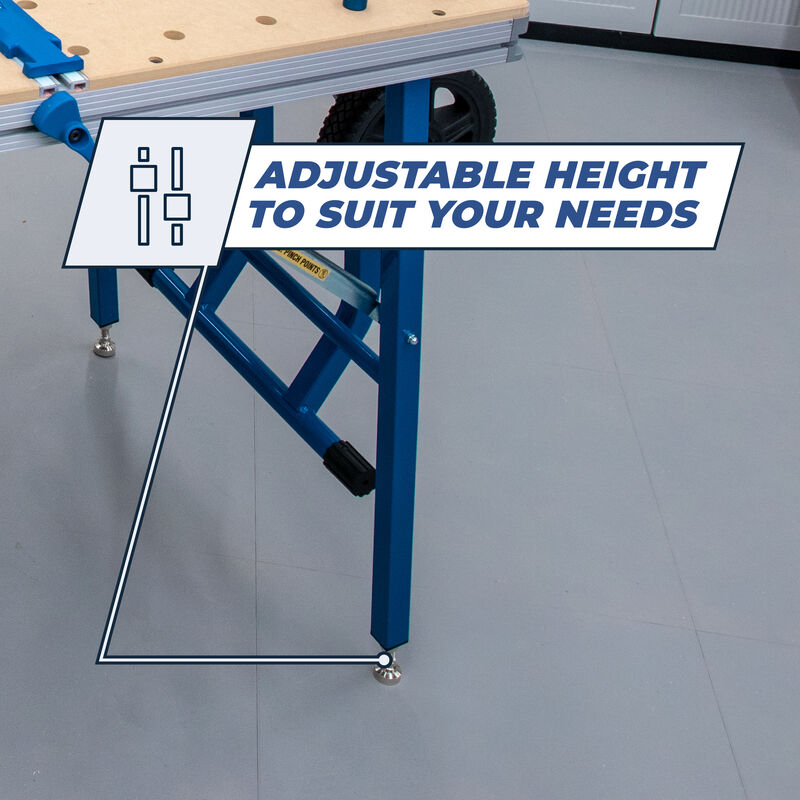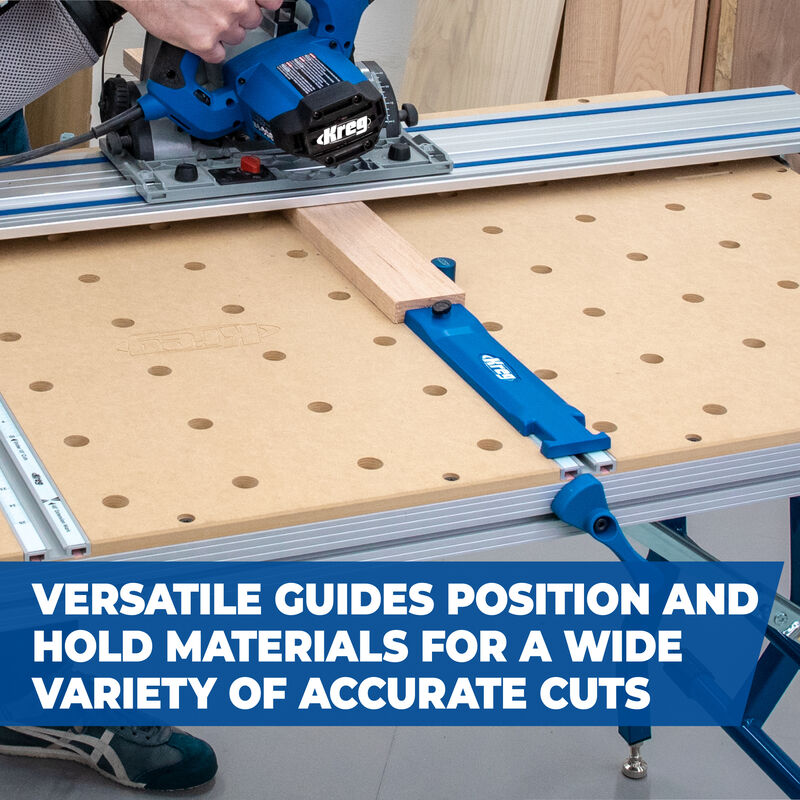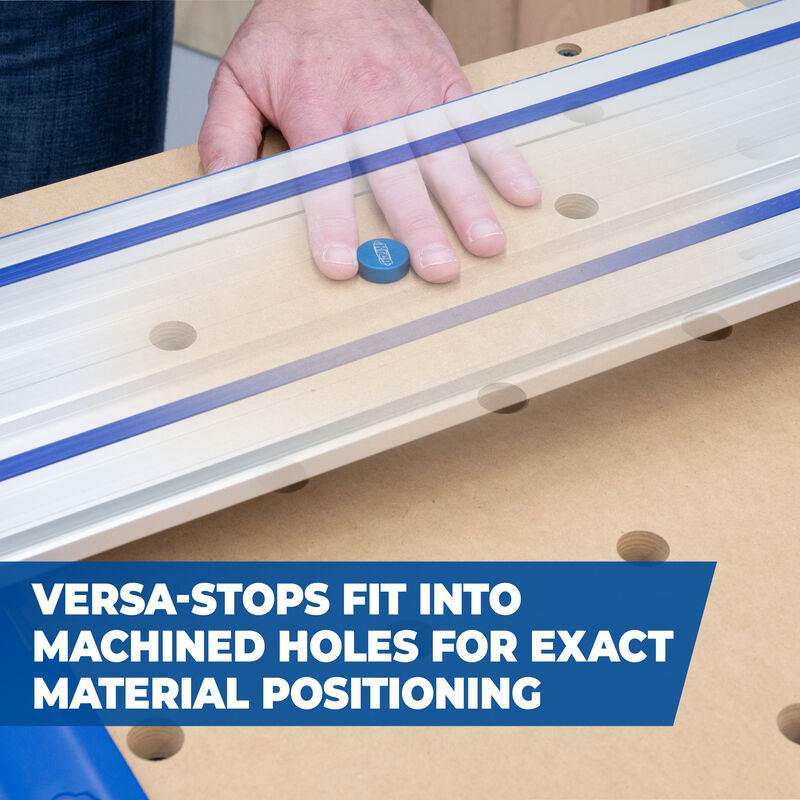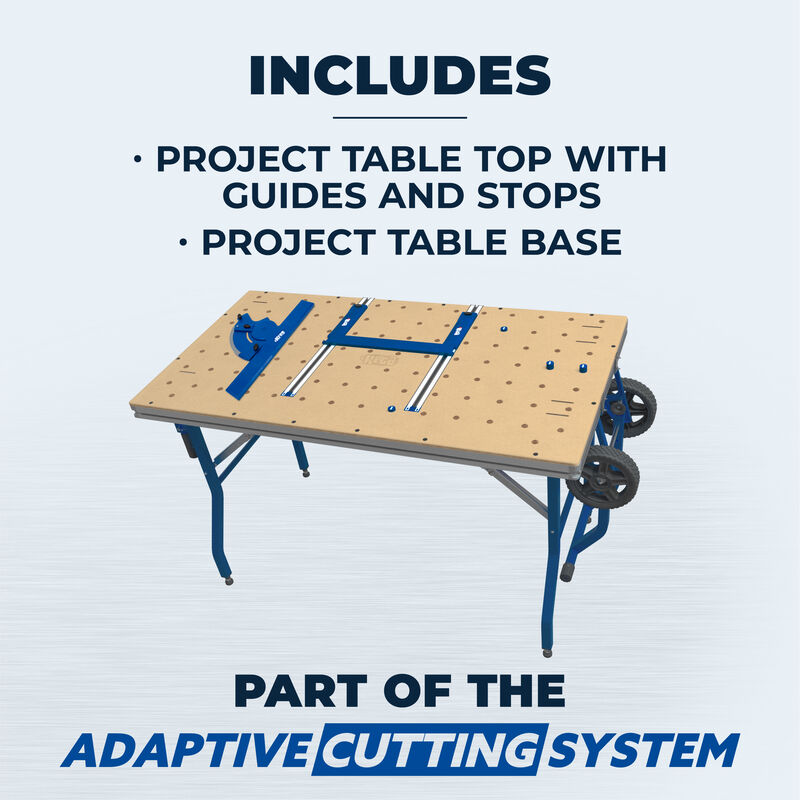 Adaptive Cutting System Project Table Kit
Large 55" x 29 3/4" surface supports plywood sheets and boards while cutting
Integrated measuring scales ensure simple setups and accurate, repeatable cuts
Versatile guides position and hold materials for a wide variety of accurate cuts
Versa-Stops fit into machined holes for exact material positioning
Folding, rolling stand supports the Project Table Top on heavy-gauge steel legs
Adjustable height to suit your needs and stable leg braces lock to ensure solid footing
Precision cutting table with folding, rolling base to expand the cutting capability of the Adaptive Cutting System Plunge Saw and 62" Guide Track
Take Guided Cutting to the next level and create an all-in-one cutting system by pairing the Adaptive Cutting System Plunge Saw + Guide Track Kit (ACS2000) with this Project Table Kit. The kit includes the Project Table Top, plus the Project Table Base.
Mounting the Guide Track to the Project Table allows you to crosscut and rip solid wood boards, cut mitered angles, bevel edges, plus support and precisely cut plywood and large panels to size. The Project Table Top includes multiple guides, stops, and integrated measuring systems that position your materials securely and precisely, so you get accurate, smooth, and straight cuts every time.
The Project Table Top is made from flat, stable MDF with an aluminum frame for additional stiffness. It features integrated measuring scales and Versa-Stops that fit into machined holes. They work in conjunction with repetitive stops, a miter guide, and a 48" extension to ensure precise measurement and workpiece alignment for perfect cuts.
The Project Table Base offers solid support for the Adaptive Cutting System Project Table Top to create a rock-solid cutting center. The base also folds when not in use to store the Project Table vertically out of the way. Large rubber wheels and folding handles make it easy to transport the Project Table.
Constructed from heavy-gauge steel, the Project Table Base is built for durability. Positive locking supports keep the legs open, while catches hold everything in place against the underside of the table during storage or transport. When folded, the base and table stand upright for compact storage. Adjustable leg levelers allow you to position the Project Table at multiple heights, and keep it steady on uneven floors.
features
55" x 29 3/4" table with measuring scales
Versatile repetitive stops, miter guide, and 48" extension
Adjustable track-mounting hinges
Machined 3/4" holes for Versa-Stops
Adjustable-height legs
Folding handles and large wheels for easy transport
construction
MDF, aluminum, steel
adjustability
Height Adjustable Legs
0" to 48" measuring scale capability
0° to 60° miter cutting
capacity
48" maximum cut length with track on table
48" maximum measured cut width with track on table
Supports full-size sheet goods as well as solid-wood boards
compatibility
Plunge Saw
62" Guide Track
Project Table Extension Brackets
Versa-Stops
dimensions
55" x 29 3/4" Table Surface, 33.52" to 36.18" Table Height
includes
(1) Project Table Top with guides and stops
(1) Project Table Base
(1) Owner's Manual