Accu-Cut™ XL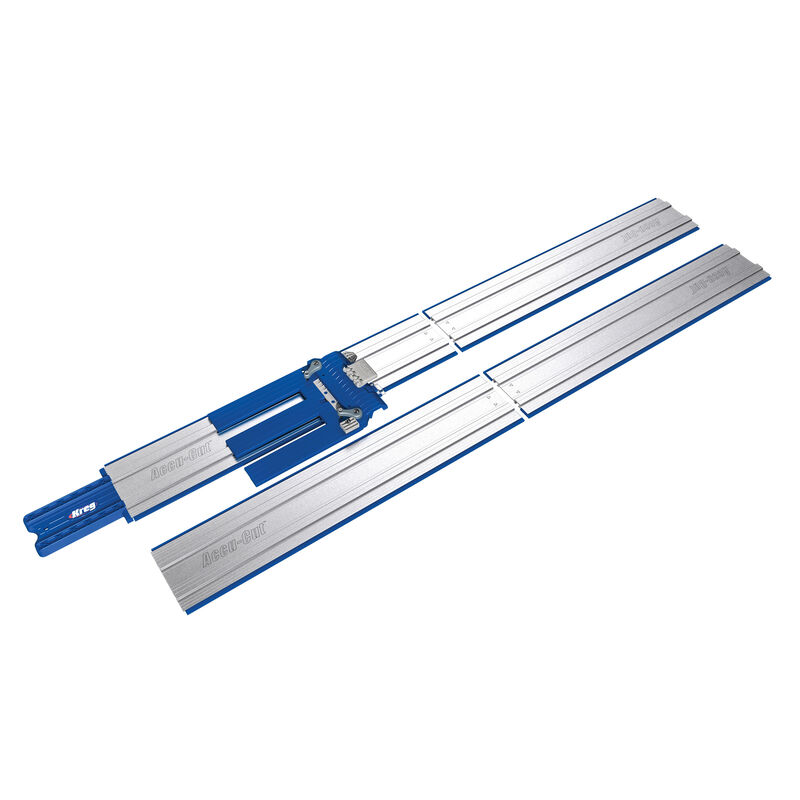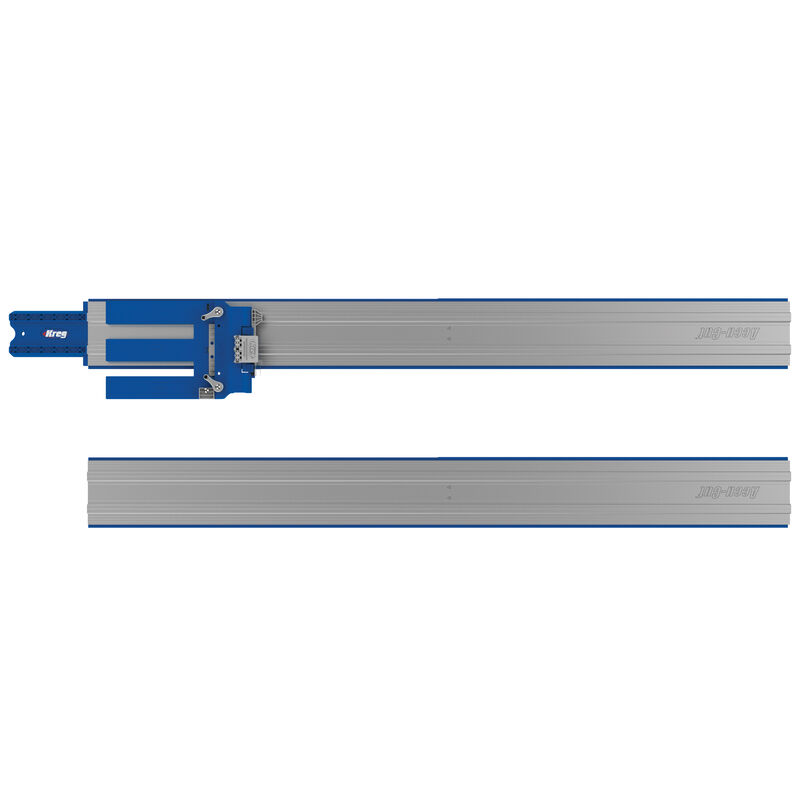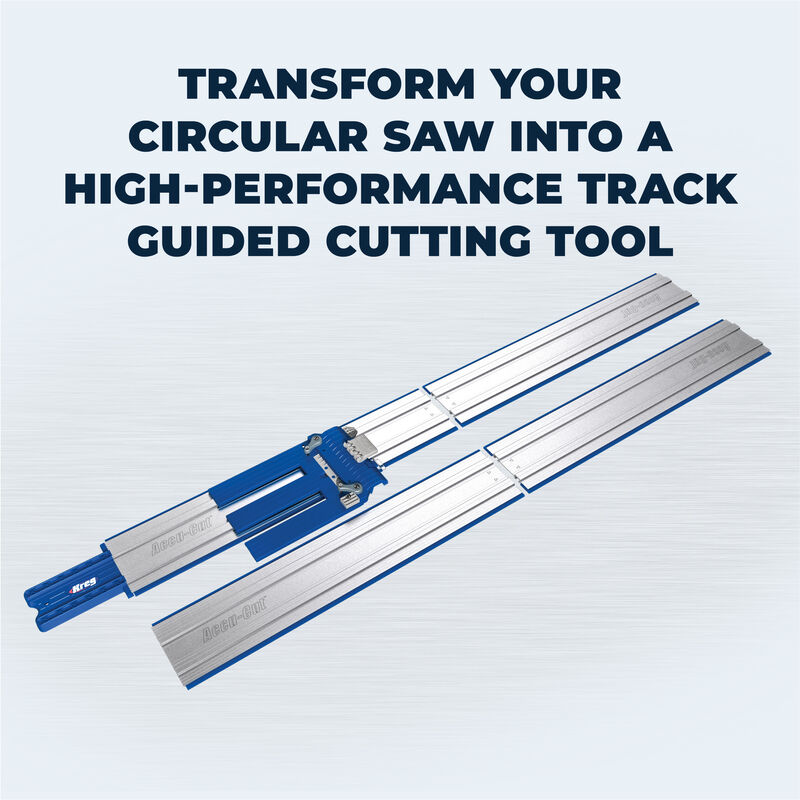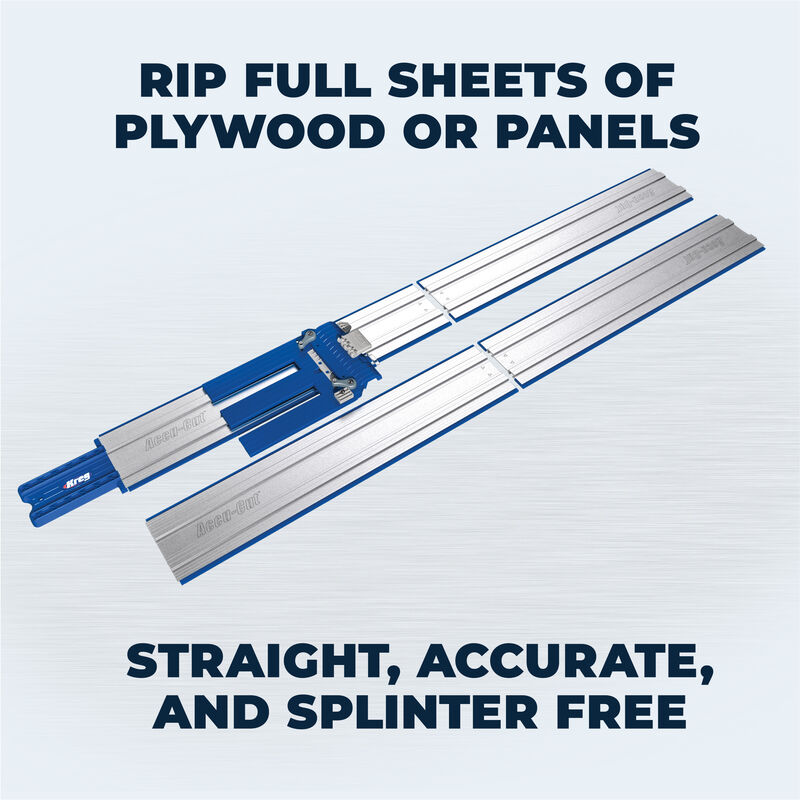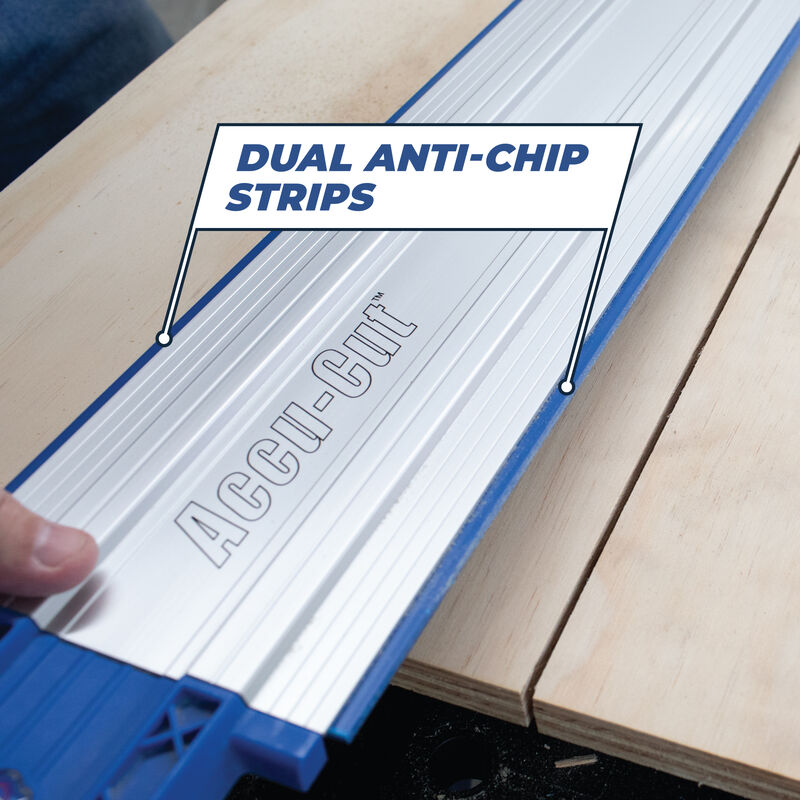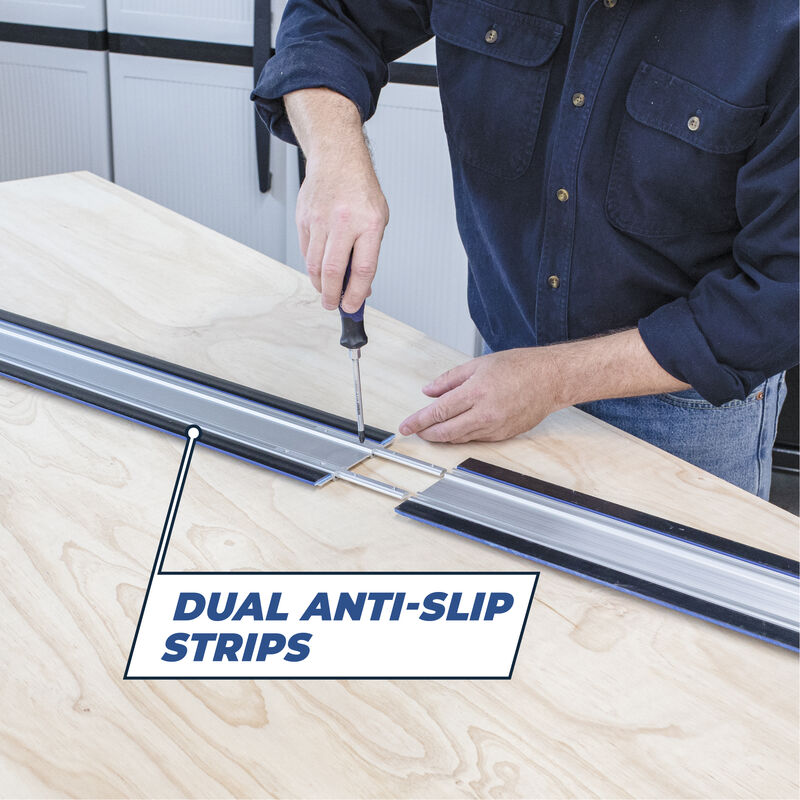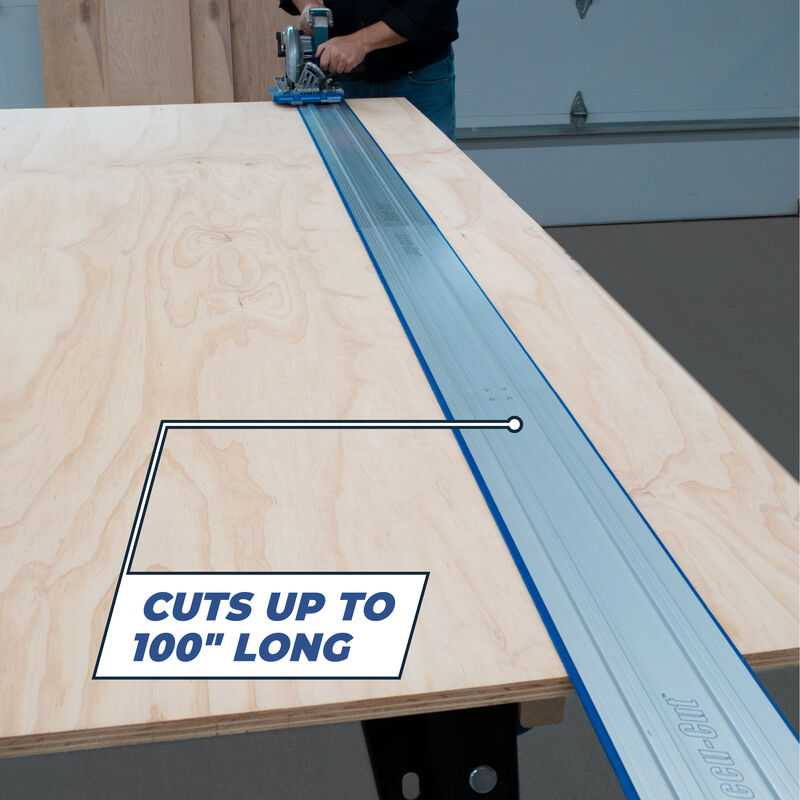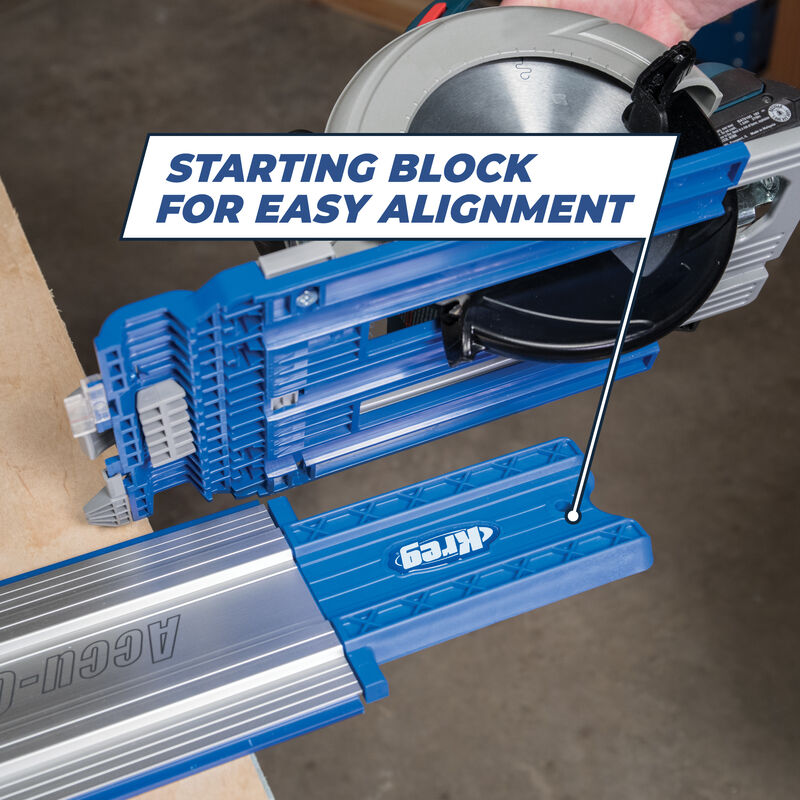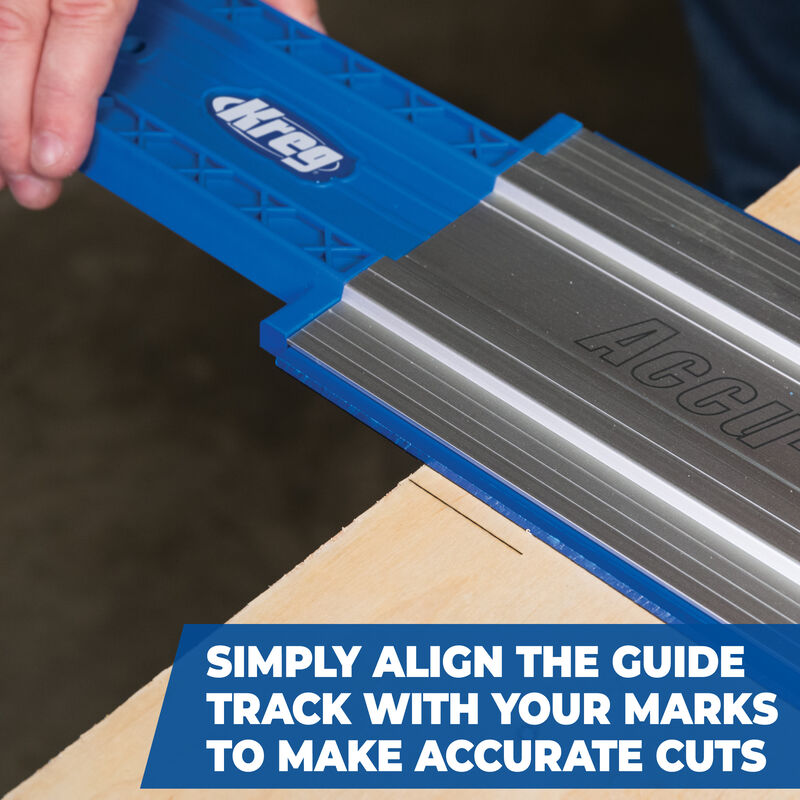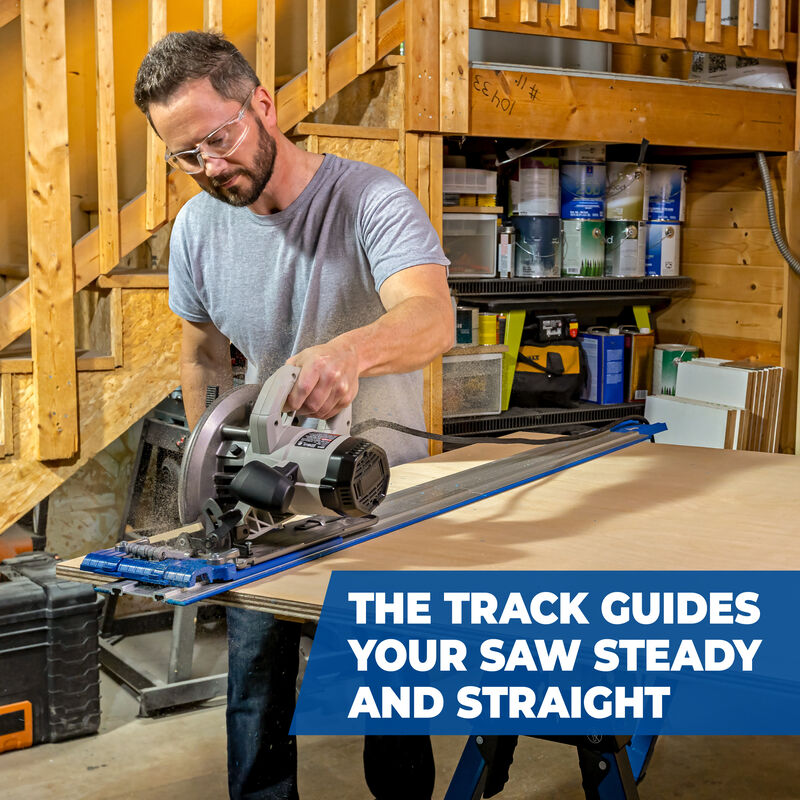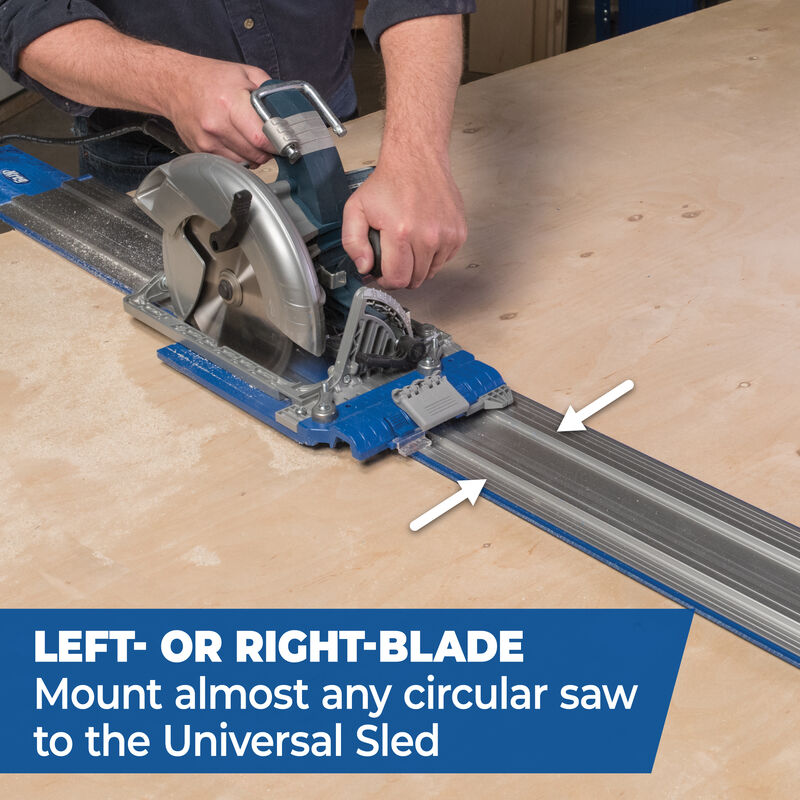 Break down panels and plywood easily and quickly with cutting capacity up to 100"
Splinter-free cuts with tearout protection from anti-chip guide strips
Make the cuts you need – anywhere – by taking your saw to the workpiece instead of bringing the workpiece to a fixed saw location
Easily attaches to your left-blade or right-blade circular saw, and removes easily
No clamps needed thanks to anti-slip guide strips that keep the track in place through the entire cut
Transform your circular saw into a high-performance, track-guided cutting tool for breaking down full sheets of plywood with cuts up to 100"
Set your projects up for success by making straight, accurate, splinter-free cuts with the Accu-Cut™ XL Circular Saw Track Guide. It rips, crosscuts, and makes angled cuts up to 100" long in plywood, MDF, and other large panels with accuracy and control.
The Accu-Cut™ XL guides your circular saw along an extended-length aluminum track that holds the saw steady and keeps your cuts straight. The track guide is designed for simplicity: just mount your saw to the Universal Sled, align the Accu-Cut™ XL track to the cut line, and make the high-quality cuts you need. The anti-chip guide strips prevent splintering and tearout through the entire length of your cut. The same strips also feature an anti-slip surface that holds the track in place without clamps.
Clamps are not required to use the Accu-Cut™ line of products, but if you prefer the additional support, our Track Clamps are available to purchase separately.
The Accu-Cut is not compatible with the Kreg Plunge Saw.
Not intended for use with worm drive saws.
Not recommended for saws with a plastic upper blade guard, as it can affect accuracy.
features
Dual anti-chip, anti-slip strips
Stays in place without clamps (optional clamps available for specific purposes)
Starting block simplifies starting cuts
construction
Impact-resistant polymer, aluminum, rigid and flexible PVC
capacity
Cuts up to 100" long
compatibility
Accu-Cut™
Accu-Cut™ Expansion Pack
Accu-Cut™ Replacement Guide Strips
Track Clamps
Rip-Cut™
Accepts left- or right-blade saws
includes
(1) Universal Saw Sled
(4) 26.5" Aluminum Guide Tracks
(6) steel Track Connectors
(1) Starting Block
(8) Anti-Chip/Anti-Slip Guide Strips
(1) Track Indicator Clip
Owner's Manual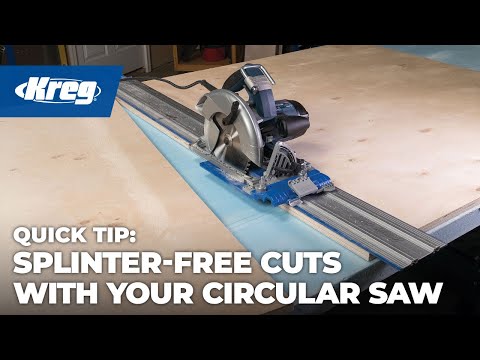 Get splinter-free cuts with your circular saw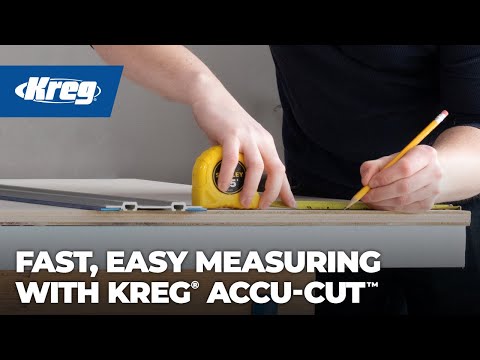 Make measuring fast and easy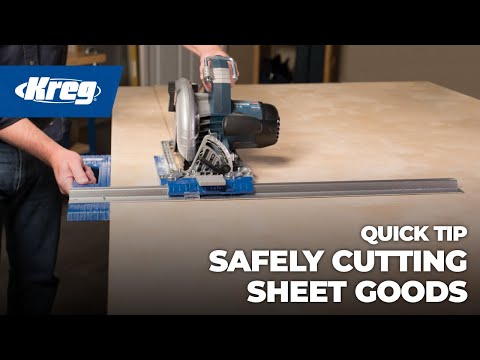 Support the sheet for safe, stable cutting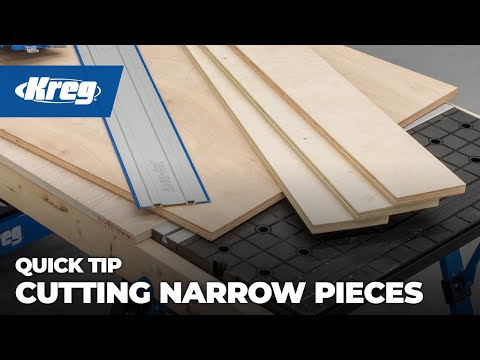 Support the track to cut narrow pieces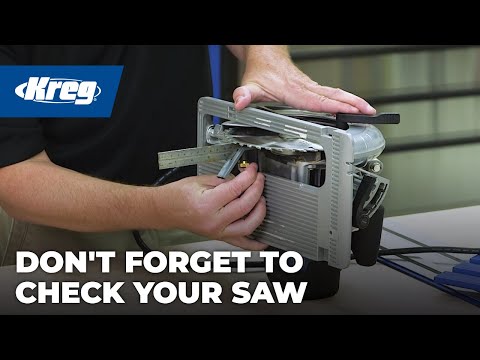 Check your saw to ensure square cuts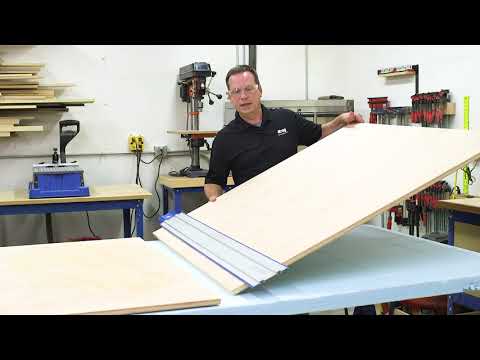 Clear away sawdust to ensure great grip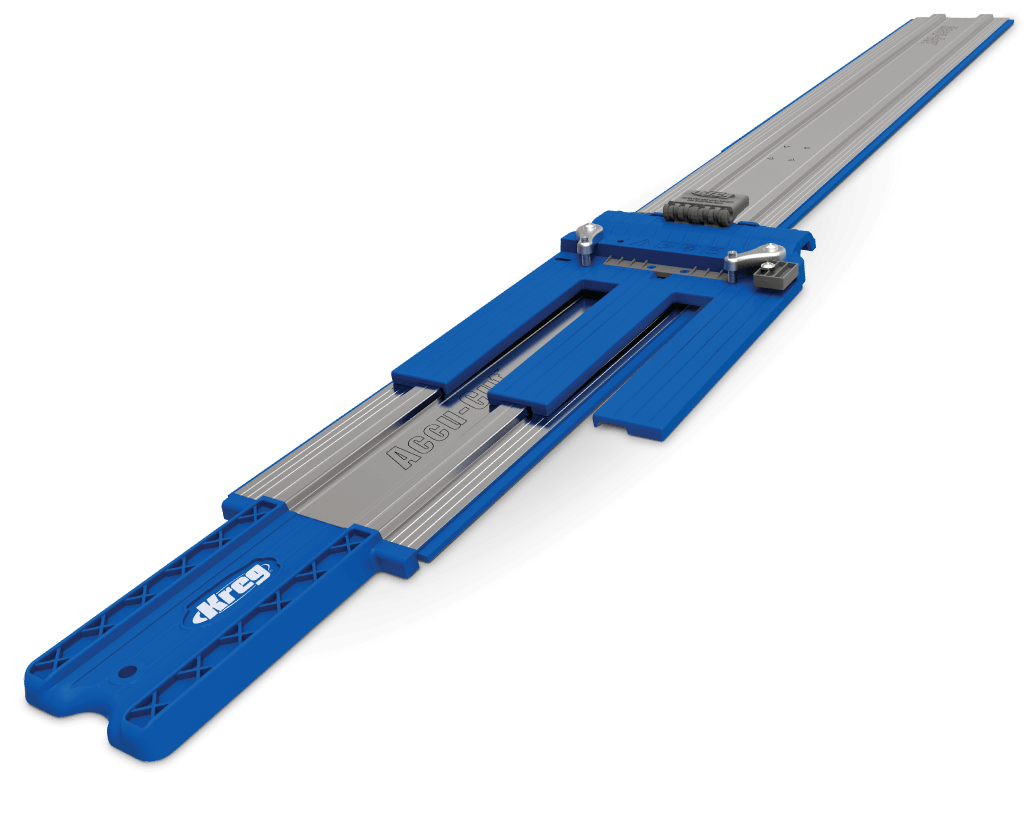 Guiding you to great cuts
Twice the cutting length of our standard Accu-Cut Guide.
Consistently straight cuts
Guided cutting gives you precise, repeatable cuts.

Maximum portability
Bring your saw to the workpiece instead of moving heavy sheets to your saw.

Professional-quality results
Remove the guesswork and get clean, splinter-free cuts.

Easy-to-use
Simple setup and effortless operation are perfect for everyone from beginners to pros.
Versatile
Rip, crosscut, and make angled cuts up to 100" long in a variety of materials.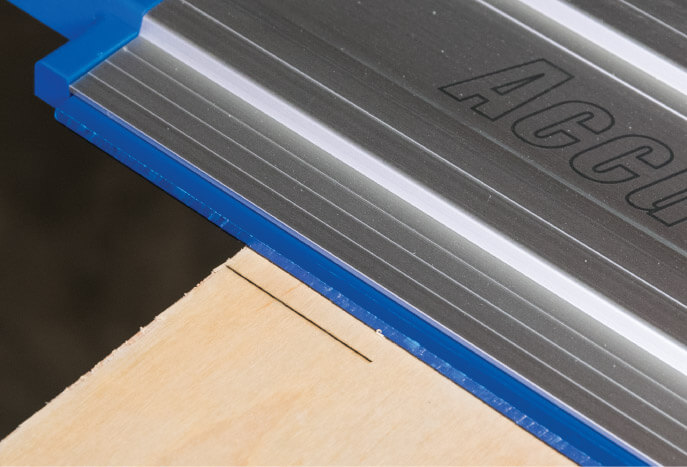 Simple
Align the Guide Track with your cut line and go.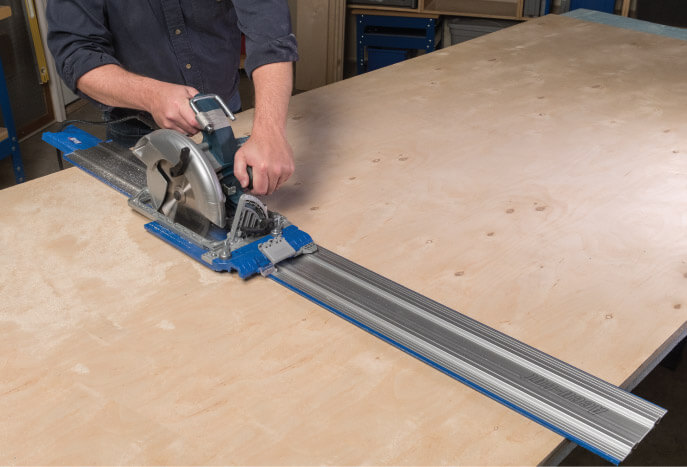 Intuitive
Guide Strips show you exactly where your saw will cut, inspiring confidence in your work.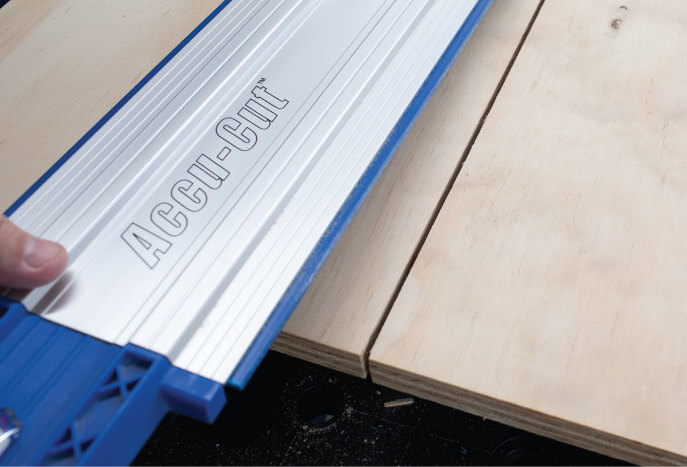 Clean
Anti-chip strips support workpiece and prevent splintering.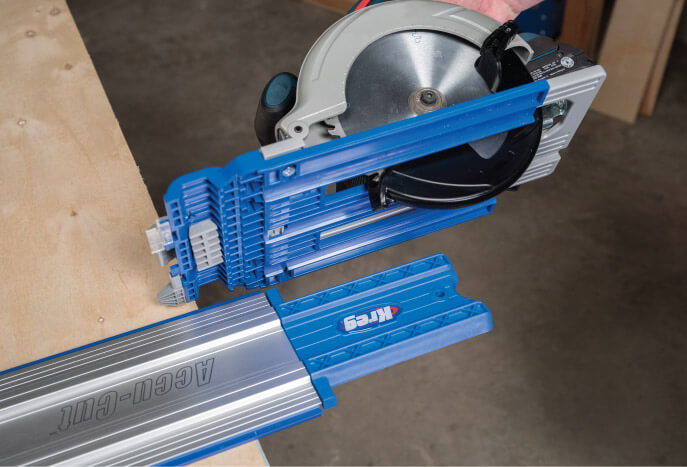 Fast
Eliminates the need to manually guide the saw and make a variety of cuts without changing your setup.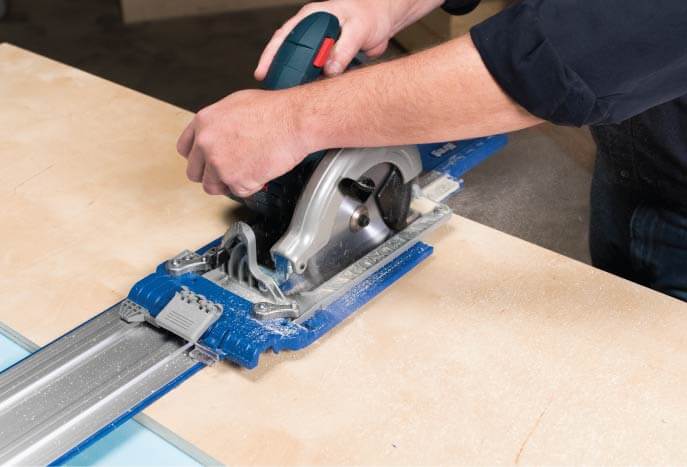 Go clampless
Track stays in place without clamps.