Screw Organizer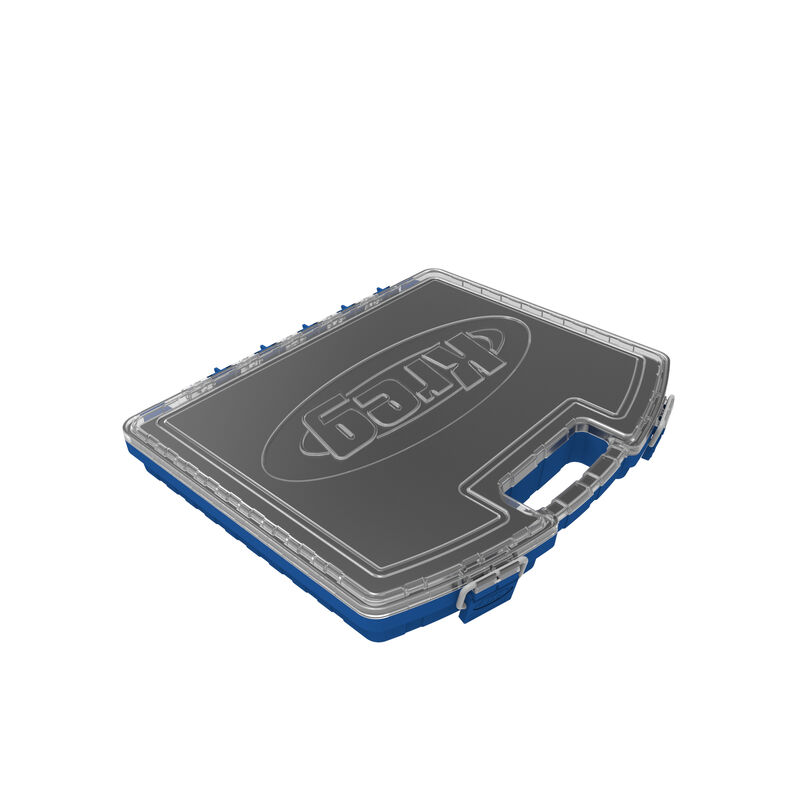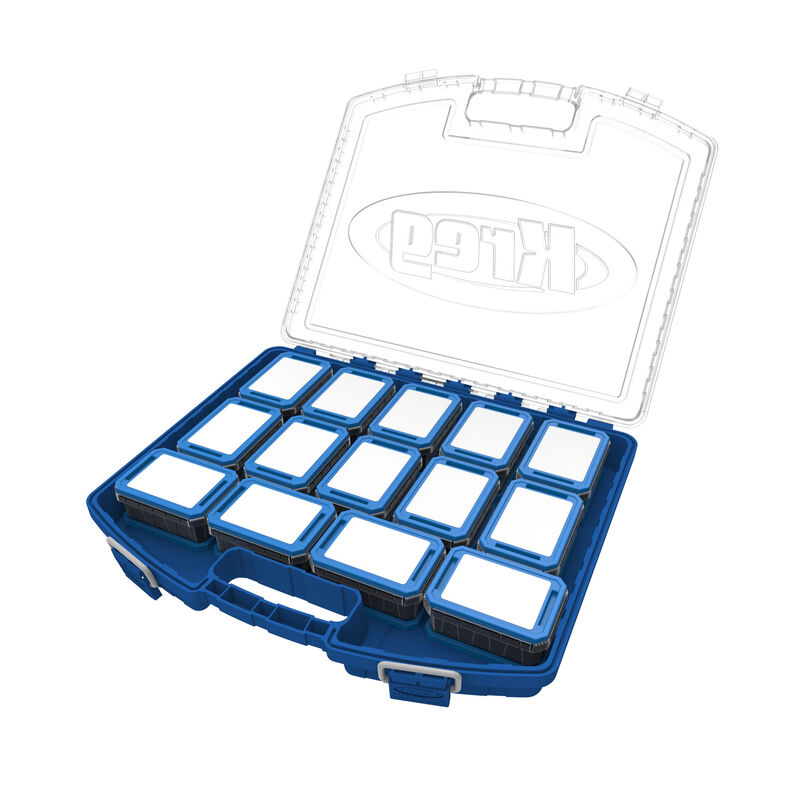 Molded recesses hold up to 14 new Kreg Screw containers
Holds Kreg Hardware Containers (Small and Large)
Transparent lids makes it easy to see what's stored inside
Coordinates with the System Organizer to create a stackable organizing system
A Compact, Convenient Case for Kreg Screws and More
The Kreg Screw Organizer is the perfect way to store Kreg Screws in a compact, easy-to-carry, easy-to-store package. The Screw Organizer is also a great companion to the Kreg System Organizer, making it easy to create a coordinated, stackable organizing system for Kreg Screws and an entire Kreg Joinery System.
The Screw Organizer holds up to 14 Kreg Screw containers. Tabs on the containers nest into recesses in the Screw Organizer, so they stay put when the Screw Organizer is standing upright or being carried.
A transparent lid makes it easy to see what's stored inside, and the Screw Organizer even allows new Kreg Screw containers to be stored with the lids off — without spilling the screws — when the Organizer is closed and carried.
features
Molded recesses
Transparent lid
construction
Plastic polymer
capacity
Holds up to 14 new Kreg Screw containers
compatibility
Kreg Pocket-Hole Screw containers (30, 50, 100, 125, and shallow 250-count)
Kreg Hardware Containers (Small and Large)
dimensions
18" wide x 15 1/4" tall x 2 1/2" deep (457mm x 387mm x 64mm)
includes
(1) Screw Organizer