Adaptive Cutting System Plunge Saw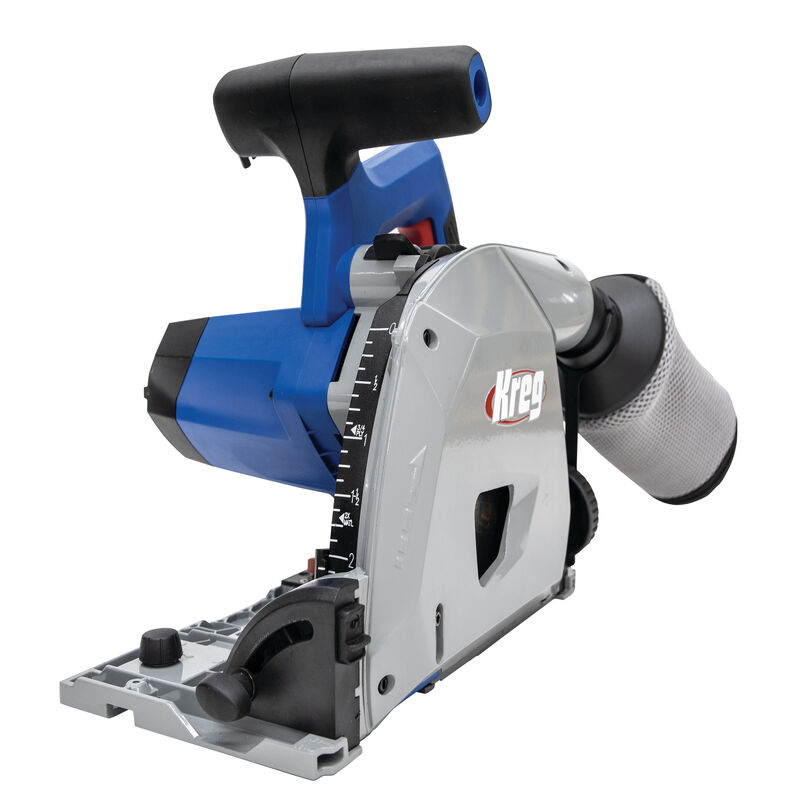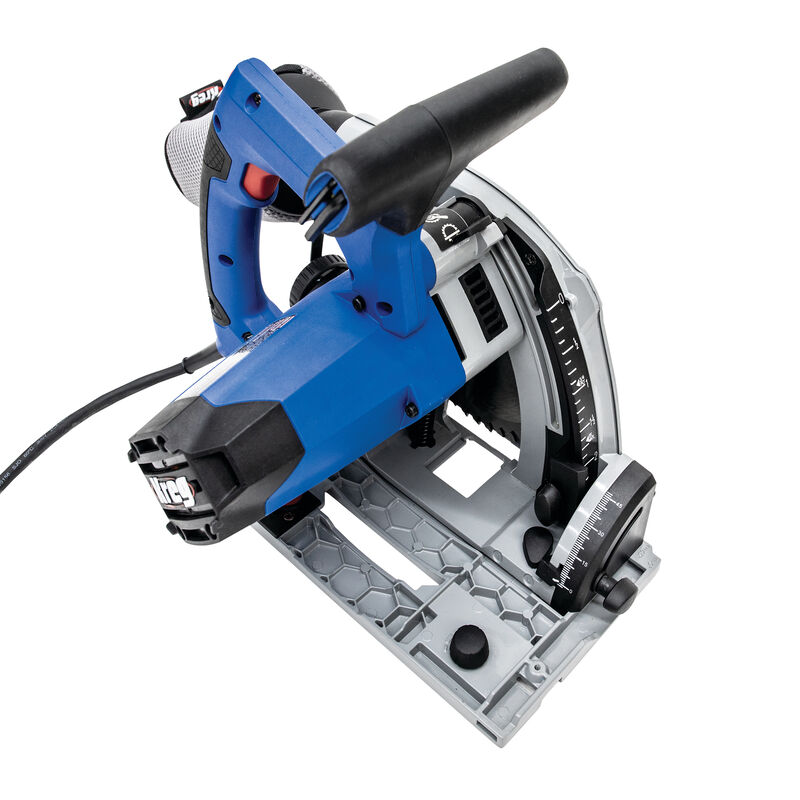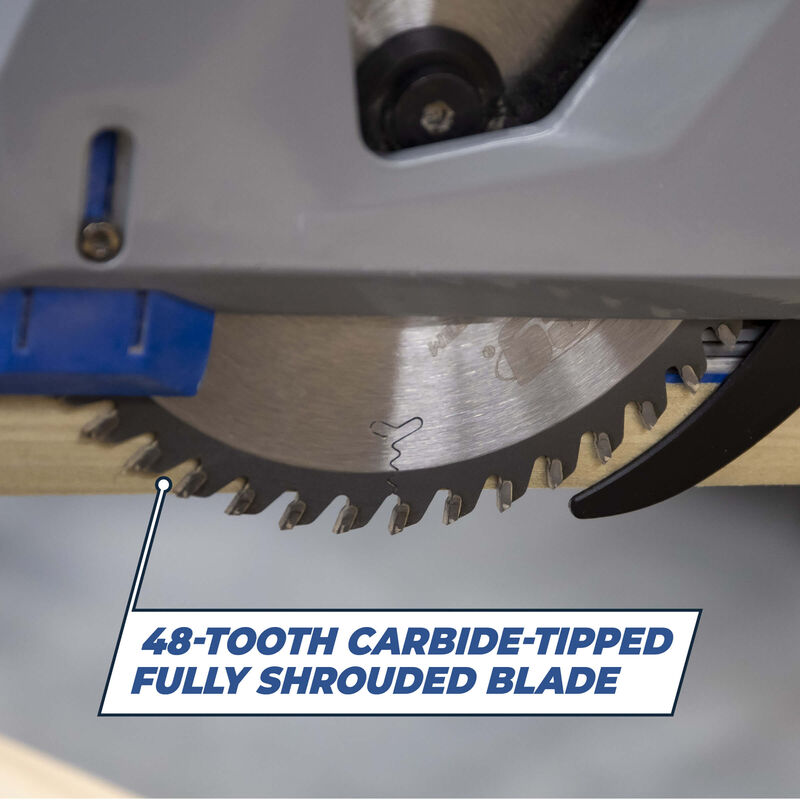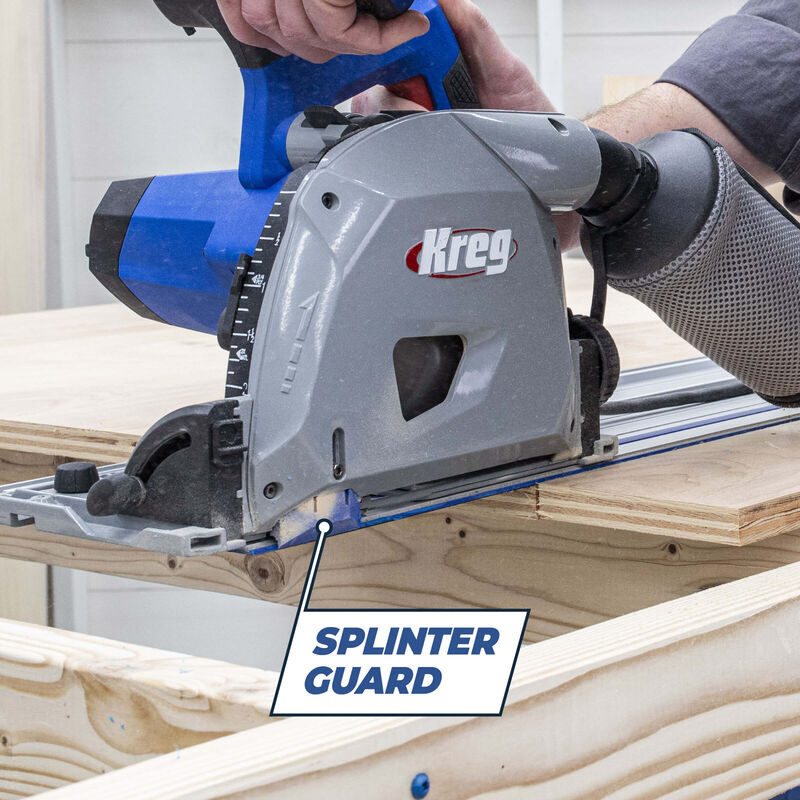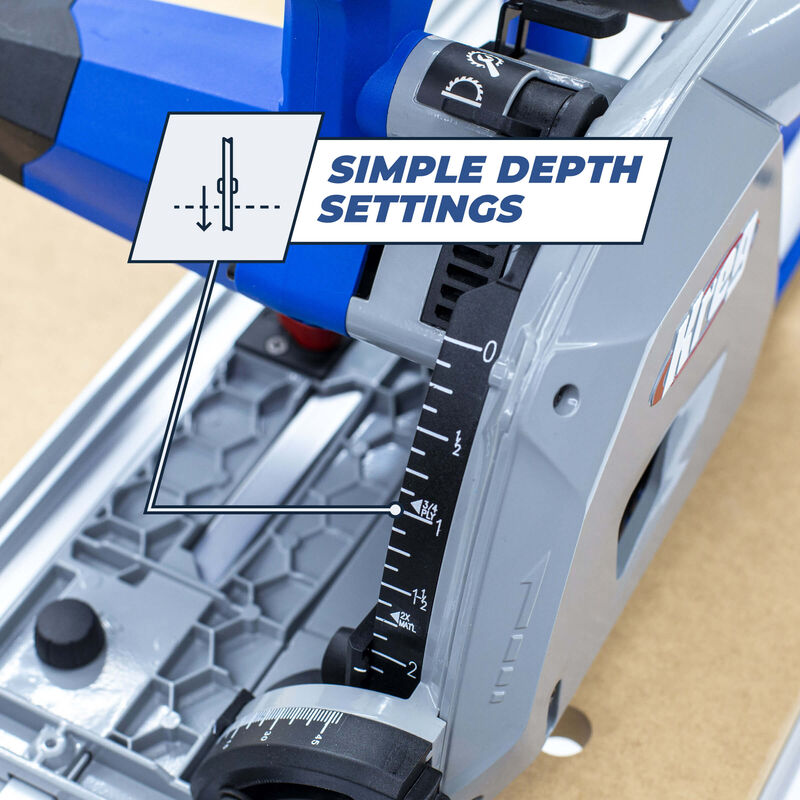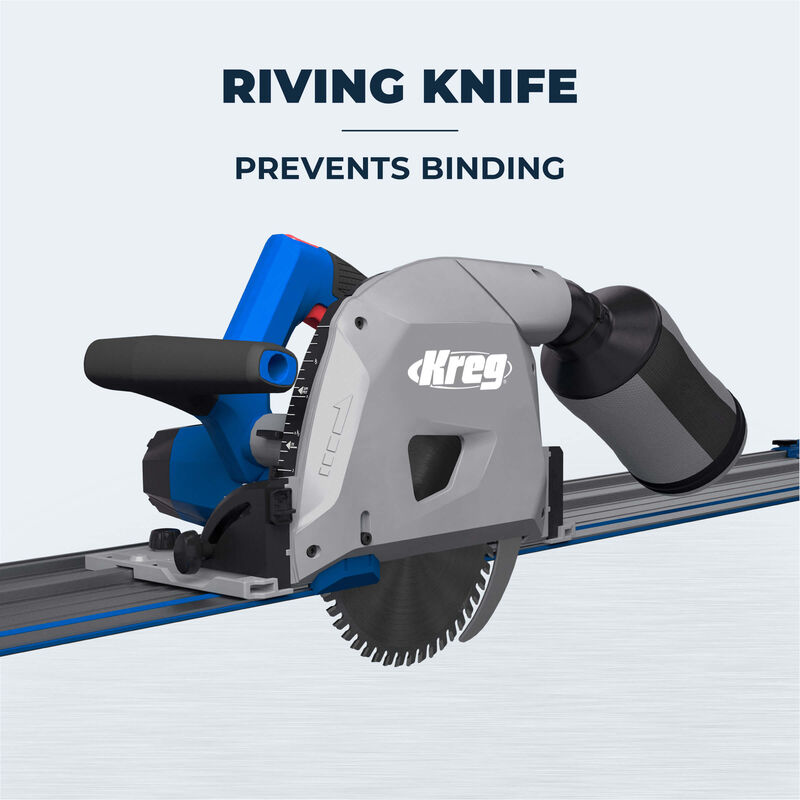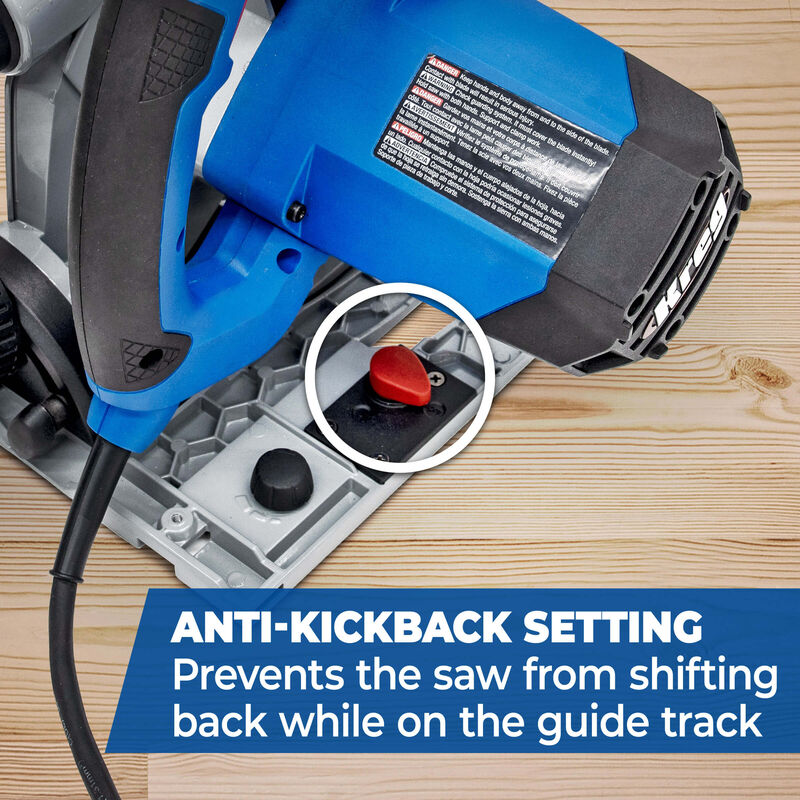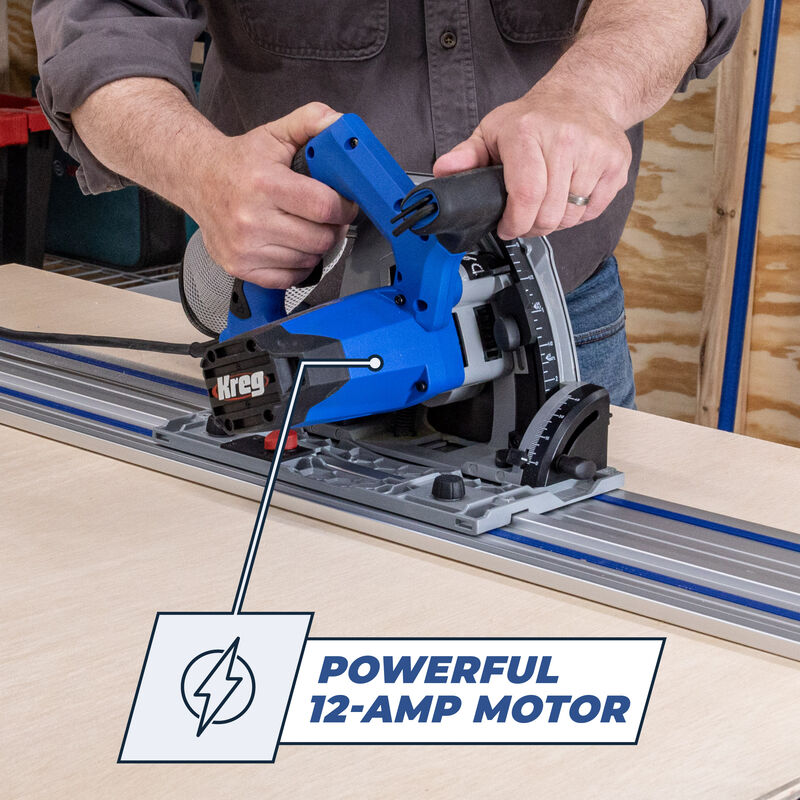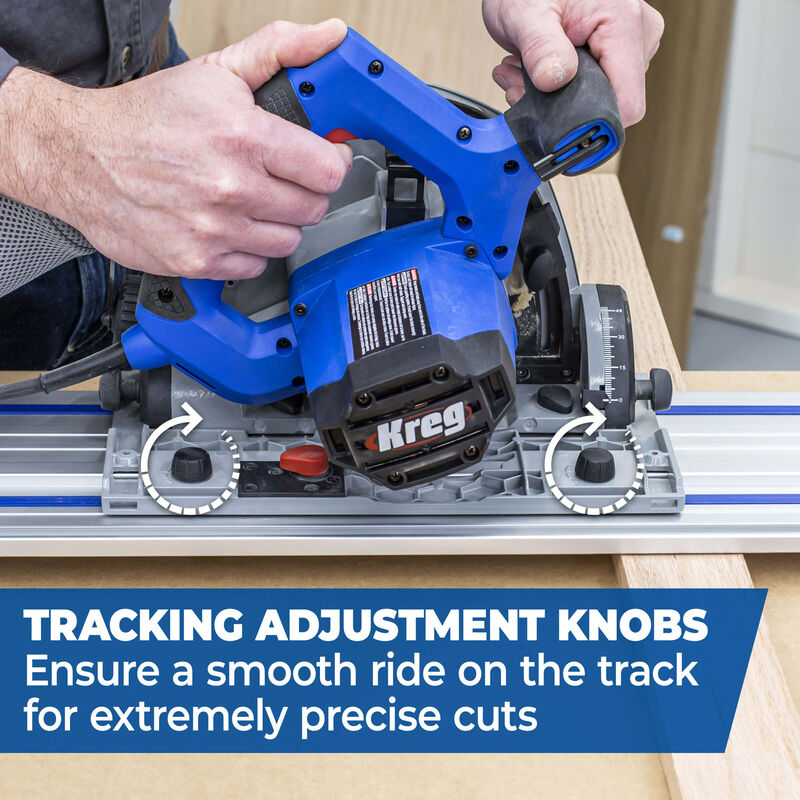 Adaptive Cutting System Plunge Saw
Plunge-cutting circular saw for track-saw cutting of solid wood and plywood with the Kreg 62" Guide Track
Powerful 12-amp, 120-volt variable speed motor with load compensation
Safety features include a fully-shrouded retracting blade, riving knife, electronic blade brake, anti-kickback control
Blade-left design is optimized for right-handed users, and provides superior cutting visibility and control
Cutting depth capacity of with 2 1/8" at 90° and 1 1/2" at 45°
Bevel-cutting capacity from -1° to 47°
High-performance, track-guided circular saw for precisely cutting plywood and solid-wood boards
The Adaptive Cutting System Plunge Saw offers powerful, precise track-saw cutting performance. The saw pairs with the 62" Guide Track to create a versatile, capable track saw that delivers straight, smooth, splinter-free cuts in solid wood, plywood, and other sheet goods.
The Plunge Saw comes with a 48-tooth carbide-tipped blade that is fully shrouded and retracts completely when not in use. A riving knife, which also retracts completely, follows the blade to keep the saw kerf open to essentially eliminate kickback risk. Additional kickback protection is provided by a selectable anti-kickback pawl that prevents the saw from moving backward on the track when engaged.
A powerful 12-amp, variable speed motor with load compensation ensures that the saw can easily handle any sheet goods and even thick hardwoods—up to a maximum 2 1/8" cutting-depth. Bevel-cutting capacity can be set from -1° to 47° and can cut up to 1 ½ deep at 45°.
The Plunge saw is also designed for safety and ergonomics. Handles keep your hands well away from the blade. The blade-left design is optimized for right-handed users, and provides superior cutting visibility and control. An included dust port and bag collect chips to minimize cutting mess and provide the ability to connect to a vacuum hose.
*Designed for use with the Adaptive Cutting System 62" Guide Track.
features
Fully-shrouded blade
Retractable riving knife
Electronic blade brake
Intagrated dust collection
Carrying bag holds saw and optional accessories
construction
Aluminum, steel, polymer
adjustability
-1° to 47° bevel cutting
0" to 2 1/8" cutting depth
2,000-6,000 rpm motor speed
capacity
2 1/8" maximum cut at 90° and 1 1/2" at 45°
power
120-volt, 12-amp variable-speed motor with load compensation and electronic brake
compatibility
Project Table Kit
62" Guide Track
Track Copnnectors
Rip Guides
Parallel Guides
48-Tooth Saw Blade
Splinter Guards
Anti-Chip Strip + Foam Strips
Glide Strips
includes
(1) Plunge Saw with carrying bag
(1) Owner's Manual