Panel-Boring Pocket Hole-Machine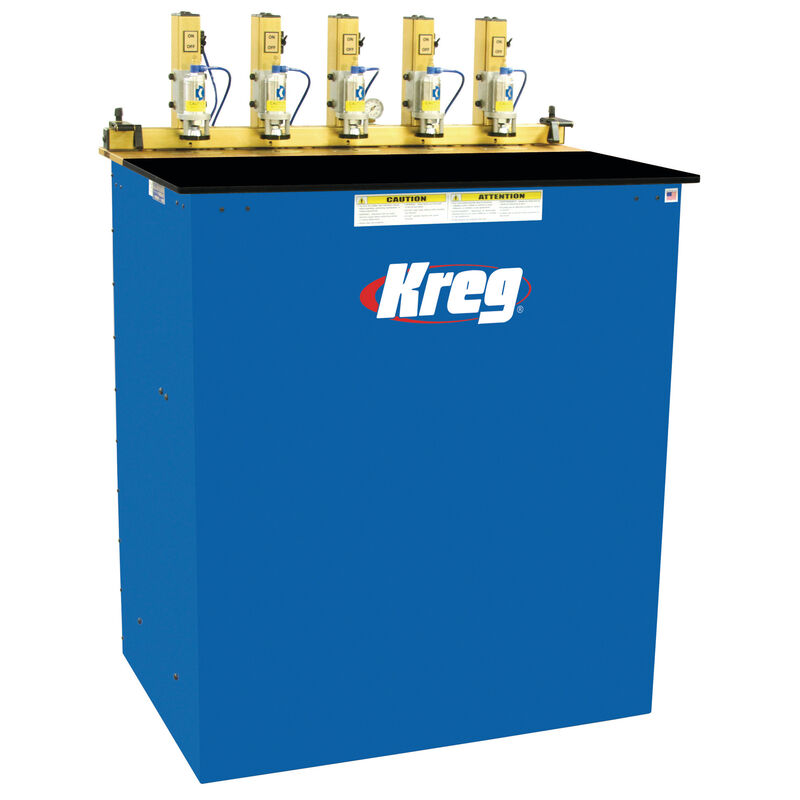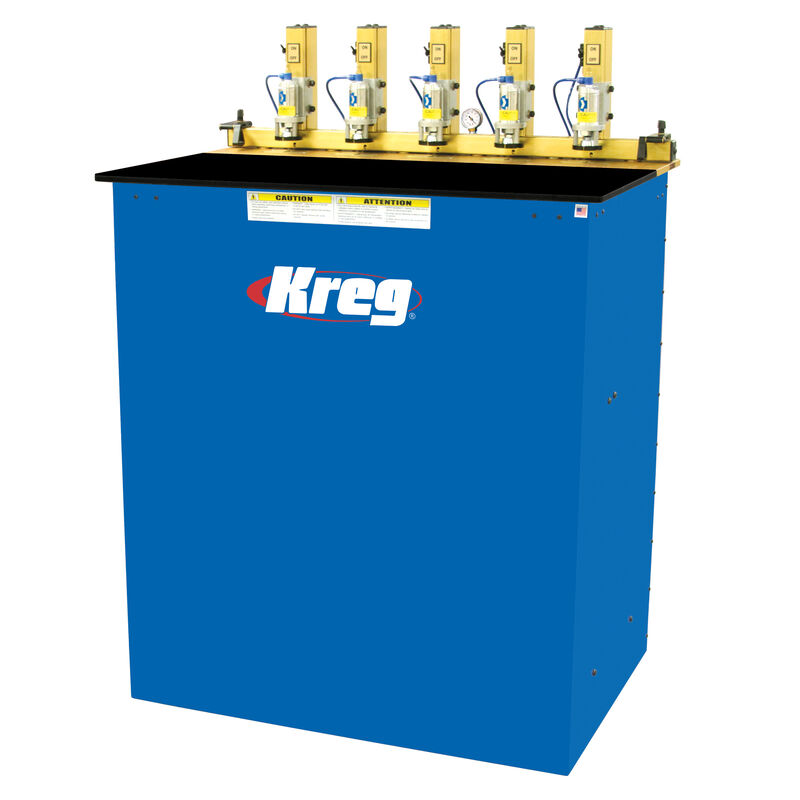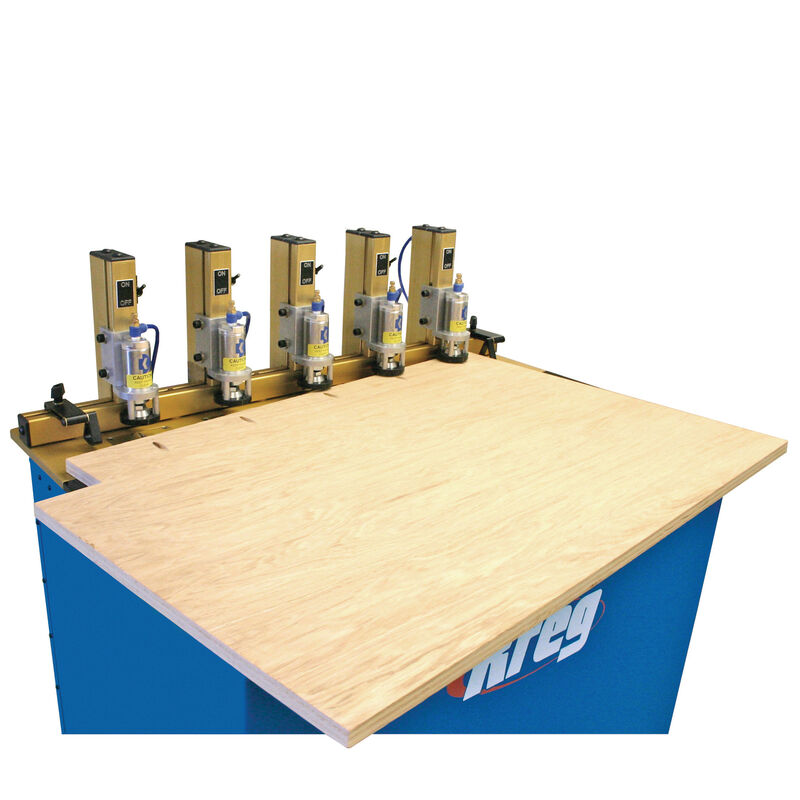 Panel-Boring Pocket Hole-Machine
Availability:
Call (800) 447-8638 to order. Current lead time is 21 days.
Five individually-actuated motors
Five clamping cylinders
Five durable drill spindles
Entirely pneumatic design
Hardened-steel drill guides to maximize drill bit life
One-touch, foot pedal operation
Swing Stops for optimized material positioning
Dust collection chutes for efficient chip removal
Pre-filter and automatic lubricator
Five industrial-grade motors, five individually-activated clamping cylinders, and five durable drill spindles; all in one amazing machine. The DK5100 makes drilling multiple pocket holes across cabinet sides, shelving, stairs, and window or door extensions easier than ever before. In the right setting, it can beat the bottle-neck that's slowing down your shop and significantly improve your bottom line. This machine is built for the shop that has a specific repetitive application that demands increased productivity. The time saved by drilling up to five pocket holes at once is truly dramatic and will allow you to reallocate resources to areas of your shop that need more attention.
Individual Control
Each of the five spindles is controlled with an on/off switch located on each clamping tower, giving you instant control of every spindle. Drill with all five spindles at once or turn a couple off to best meet the needs of your project.
5 Pocket Holes, 1 Machine Cycle
The DK5100's five spindles are spaced 6" on-center, the perfect spacing for many panel applications. A simple tap of the foot pedal will create five uniform pocket holes in less than two seconds.
Pneumatic Power
All five drill spindles are driven by industrial-grade, pneumatic motors that are designed to provide you with plenty of drilling power, panel after panel, year after year.
features
Five-spindle panel-boring machine
Individally controlled spindles
Pneumatic drill motors, pneumatic clamping
2-second cycle time
power
Five 3/4 HP motors, 20 CFM at 50% duty cycle (120 PSI/minute)
compatibility
DKDB Stepped Drill Bit
dimensions
50"H x 36"W x 24"D (40" table height), 350 lbs.
includes
(1) DK5100 with bits and fittings
Owner's Manual