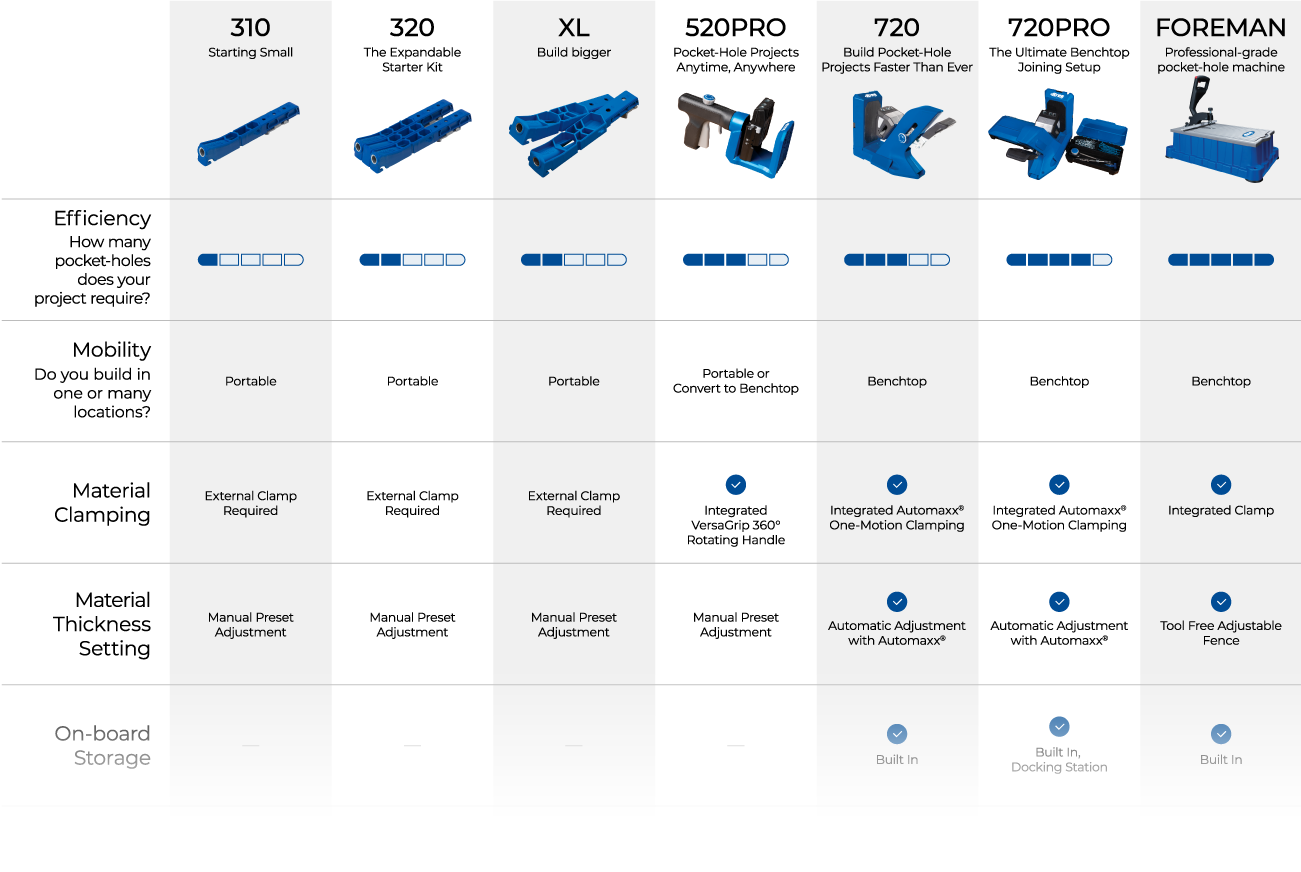 Compare the features of each pocket-hole jig and discover the one that works best for you.
When it comes to choosing a pocket-hole jig, there are plenty of options to choose from. We have something to fit every project need: start small and get big results with the 310, or go with the all-new 720PRO for the ultimate benchtop joining solution.
How often you build, where you build, and the types of projects you build are all considerations in finding the right jig. We'll break down each one of our leading pocket-hole jigs so you can find the one that's right for you.
Learn More